The XXXtreme Lightning Roulette table is now taking bets!
We were given a XXX teaser when Evolution presented their 2022 new game showcase. It's the live gaming equivalent of a Hollywood action movie sequel. The original was super popular, so churn out a second with a similar story and more action – or in this case, more lightning multipliers.
What is XXXtreme Lightning Roulette?
The little intro graphic does a good job of explaining what this game is all about.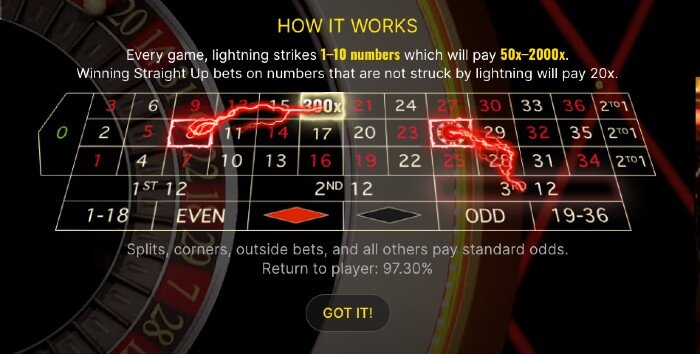 Take a game of European Roulette and throw in random multipliers that supersize the regular payouts of Straight up bets. Sounds like Lighting Roulette right.
Well, where Lightning Roulette sees 1 to 5 lightning numbers selected and multipliers of between 50x and 500x applied, XXXtreme Lightning Roulette sees up to 10 lightning numbers and multipliers of 50x to 2000x. Like I said…same story just more action.
The promise in the showcase was for players to be, 'constantly peppered with 1000x' multipliers.
Playing is simple. Get your bets on as you would in any live roulette game. Just remember that the lightning multipliers ONLY apply to Straight up bets. If you want to bet outside, may as well pick a regular table.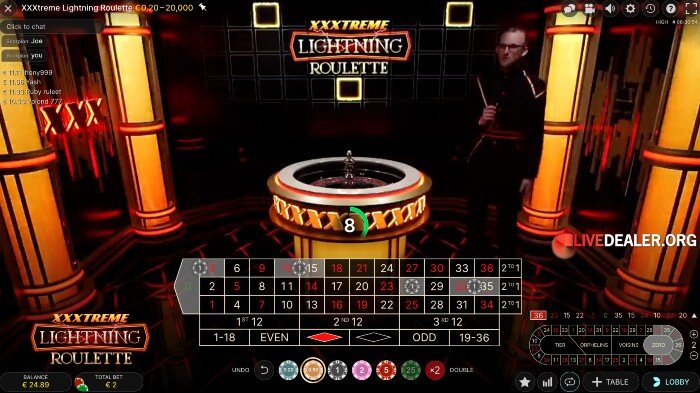 After bets close, the first lightning round randomly produces up to 5 lightning numbers, with random multipliers assigned to each.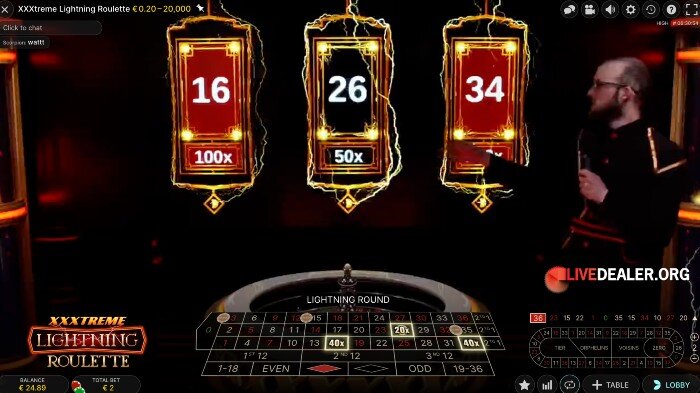 A second lightning round can also be triggered, producing up to 5 more lightning numbers.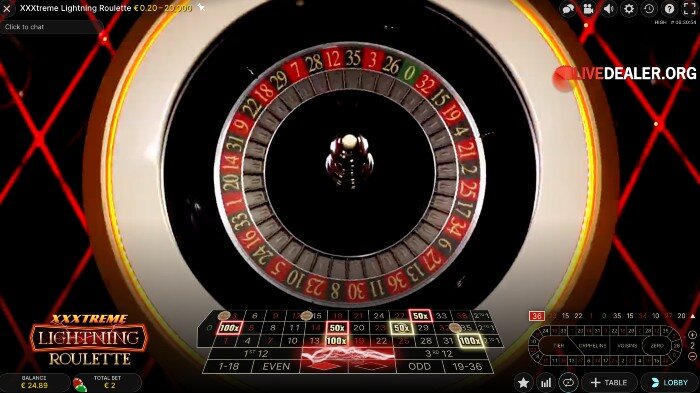 In the below game round, a total of 6 lightning numbers were selected. 17 had the top payout at a handy 700x!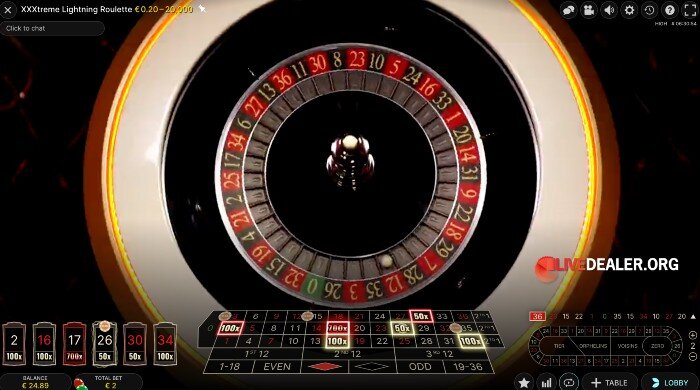 20x (19:1) Payout on regular Straight up Wins
If you hit a straight up win on a number that has not been lightning multiplied, you only get a 19:1 payout. Considerably less than the 35:1 that you get on a regular European Roulette table.  Also less than the 29:1 offered on these bets playing Lightning Roulette.
Of course the considerable reduction helps fund all those supersized payouts, while still preserving the house edge.
In fact, it more than preserves the house edge, reducing the return to player (RTP) on Straight up bets to 97.12% (from 97.30%).
Payouts on all other bets are unchanged from European Roulette, set out in respective the payout tables below.

If you're playing outside (why would you be on this table?), then the European Roulette return to player rate of 97.30% applies.
For Straight up bets and a shot at those tantalizing 2000x payouts, the RTP drops to 97.12%.
Full House Rules
May be read here.
https://www.livedealer.org/dev/wp-content/uploads/2022/05/xxxtremelightningroulette-lightninground.jpg
393
700
LD
https://www.livedealer.org/images/Livedealer-logo.png
LD
2022-05-12 08:00:25
2022-05-12 08:00:25
XXXtreme Lightning Roulette now Live