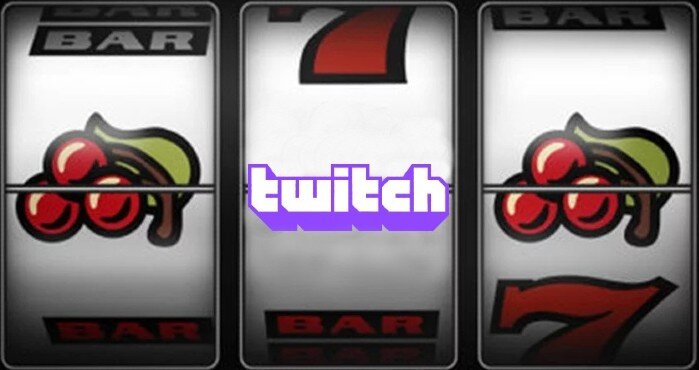 Streaming community site Twitch.tv has announced a ban on online gambling streams.
The move comes in the face of growing pressure from the wider Twitch community, and considerable disquiet among Twitch employees to ditch gambling content.
Community pressure came to a head recently in the wake of member Abraham 'Sliker' Mohammed scamming other users out of almost $200,000 to feed his gambling addiction. This lead to a number of Twitch's rock star streamers (aka big content/cash generators), including Matthew 'Mizkif' Rinaudo and Imane 'Pokimane' Anys threatening to boycott the platform, and urging others to do so also.
The Sliker scam may have been the straw that broke the camel's back. But for a long time now the camel has been buckling under the wait of a growing online gambling presence on Twitch.
What is Twitch?
For the uninitiated, Twitch is a site where streamers share live video content and millions of visitors watch that content every day. Most of the content is video gaming related – players streaming themselves playing Fortnite, MineCraft, Grand Theft Auto, Cuunter-Srike and other popular games.
Viewers can then watch the stream live, or archived copies. Creators of the streams, especially those who have become more popular (reaching affiliate or even Twitch 'Partner' status) get to monetise their videos. Twitch describes itself as a place where,
"…millions of people come together live every day to chat, interact, and make their own entertainment together"
And millions do come together. The numbers are astounding. Over 30 million visits daily, more than 3 million live broadcasts each month. And its a young demographic. According to Twitch 75% of users are aged 16 to 34. The majority of users are American.
Online slots, roulette on Twitch
While gaming and esports are the big categories, there are plenty of others as well – instructional videos and the like. Online gambling, an industry always finding novel ways to expose itself has snuck a foot in the door in recent years.
Imagine a gambler streaming a high stakes online roulette session at Stake.com. We're talking sessions where millions of dollars worth of cryptocurrency are won or (more likely) lost. It's compelling viewing for many, leading to the proliferation of gambling related channels. Embedded in the streams are affiliate links to the casino sites, so high roller wannabes can sign up and try their luck.
Realising the opportunity, casinos like Stake, Roobet.com and Rollbit.com began sponsoring some of the bigger gambling streamers – even encouraging the biggest name video game streamers to switch to gambling streams. Stake's sponsorship deal with Tyler 'Trainwrecks' Niknam is said to be worth over a $1million a month. Stake also managed to get rapper Drake on board.
There are a couple of problems with this. Twitch's relatively young audience is one. The second is the fact that the likes of Stake, Rollbit and Roobet are not even licensed to operate in the United States. They're technically illegal.
A partial ban only
Twitchers hoping for a blanket ban of all gambling related streams would have been disappointed with Twitch's response to their calls for change.
An update on gambling on Twitch. pic.twitter.com/lckNTY9Edo

— Twitch (@Twitch) September 20, 2022
The ban, effective October 18, will be limited only to gambling sites not licensed in the US.
Wonder if the DraftKings and BetMGM are currently cutting sponsorship deals with Trainwrecks and his fellow gambling streamers?
As to whether Twitch will go that step further and ban gambling content altogether?
Well, considering:
Twitch is owned by Amazon, and
Amazon just signed a multiyear partnership agreement with DraftKings to sponsor their NFL broadcast,
a hard line anti-gambling stance would seem unlikely.
https://www.livedealer.org/dev/wp-content/uploads/2022/09/twitch.jpg
370
699
LD
https://www.livedealer.org/images/Livedealer-logo.png
LD
2022-09-23 02:22:35
2022-09-23 02:22:35
Twitch bans (some) online gambling streams