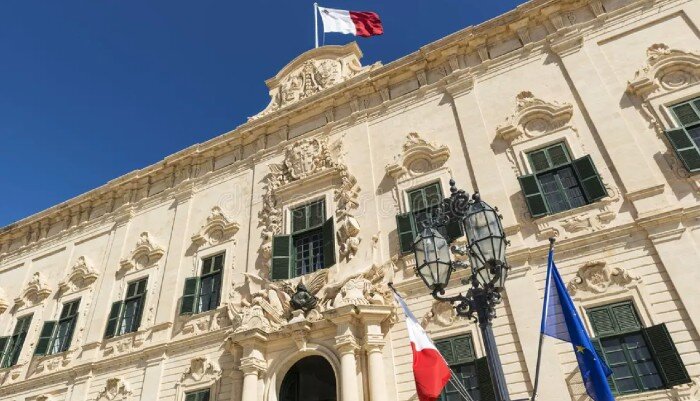 Malta's government has ruffled feathers with the passing of a new law this week – Bill 55.
What is Bill 55
Bill 55 is an amendment (effectively an add on) to Malta's Gambling Act (the Act). It was passed by the parliament at the start of the week, has already been signed by President George Vella and will now be written into the Act.
Bill 55 provides a legal protection to operators licensed by the Malta Gambling Authority (MGA). It prevents Maltese courts from being able to award damages to any plaintiff in relation to MGA licensed operators' provision of online gambling services abroad, so long as the service is consistent MGA regulations and the Act.
In line with the amended Act Malta courts must, "refuse recognition and/or enforcement of a foreign judgment where it undermines the legality of the provision of gaming services".
A gambler or regulator in another EU member state wanting to sue PokerStars (for example) for simply providing their gambling service there, can no longer do it through Malta's courts. They can of course still pursue their claim through local courts. So the Act doesn't completely protect MGA licenses operators.
Bill 55 has drawn vocal criticism from a few quarters. The loudest from lawyers for plaintiffs currently looking to sue through the Malta courts.
Meanwhile, proponents claim it is wholly justified on the basis of the EU freedom of services principle (a central tenet of the Bill).
Revisiting EU's Freedom of Services Principle
The European Union's freedom to provide services principle is one of the fundamental principles of the EU's single market. It is enshrined in Article 56 of the Treaty on the Functioning of the European Union (TFEU) and aims to ensure the free movement of services within the EU.
The principle of freedom to provide services allows individuals and businesses from one EU member state to offer services in another member state without facing unjustified barriers or discrimination, ensuring that they have equal access to the EU market and can compete on a level playing field.
It applies to a wide range of services, including professional services, financial services, commercial services and yes, online gambling services. Indeed the borderless nature of online gambling makes it a perfect example of the type of service that regularly tests the operation of Article 56.
Restrictions can be imposed on the freedom to provide services for reasons such as public policy, public security, and public health. These restrictions must be necessary, proportionate, and most importantly non-discriminatory.
An EU member can ban foreign operators from providing online gambling services on the basis of the public policy and security. But where local operators are permitted to provide the same service that is being banned, the ban will be seen as protectionist and in breach of Article 56.
Some context to origins of Bill 55 – the Austrian connection
Back in September 2021 an Austrian customer of PokerStars sued the operator for losses incurred over a 5 year period – around €28,000. Their argument, brought by law firm Gottgeisl Leinsmer Weber, was that because PokerStars weren't licensed in Austria any losses were void.
The case hinged on whether PokerStars were legally able to provide their service in Austria in the absence of a local license.
PokerStars, citing the freedom of services principle argued they could. Particularly as Austria had no public policy aversion to gambling in light of the operation of local monopoly Casinos Austria. The Austrian Supreme court saw it differently and ordered repayment of the players losses. PokerStars complied with the order.
This precedent opened the flood gates on players suing for losses, encouraged by lawyers who sniffed an opportunity. At one point Malta's MGA accused law firms in Austria and Germany of aggressively marketing to players who had lost to MGA licensed operators. This no doubt created a bit of a can't lose player mentality  – that is, 'if I win I win, if I lose I sue'.
When 888 was sued and ordered by an Austrian court to repay a customer's losses in early 2022, they refused. They also cited the freedom of services principle as support for their position, and were no doubt prepared to take this position to a higher court on appeal (a bigger sum was involved in this case).
Lawyers for the plaintiff then sought a judgment through Maltese courts.
This door has now been shut. Permanently.
https://www.livedealer.org/dev/wp-content/uploads/2023/06/malta.jpg
401
700
LD
https://www.livedealer.org/images/Livedealer-logo.png
LD
2023-06-20 11:29:46
2023-06-20 11:29:46
Malta passes controversial Bill 55