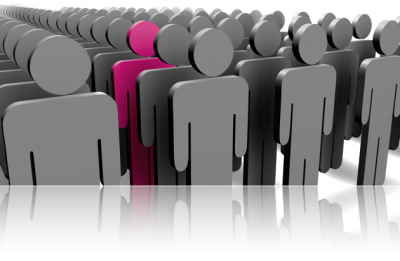 A common question I see asked at player forums is "what is the biggest online casino?".  It's a pretty broad question that is certainly open to interpretation and can be answered very differently depending on what metric you to use.
Often the intent of the query is to identify the biggest, with a view to understanding the best, or most reputable;  the logic being the bigger the casino, the more time and dollars invested in brand, customer service, gaming offering etc.
Now bigger isn't always better.  But there is merit to the above logic.  I mean for a start, an online casino that has invested tens of millions of dollars in its brand and reputation, and which has ample cash reserves, credit lines and a solid corporate structure isn't about to shut up shop without warning and take take the $100 you deposited just last week and disappear into the Caribbean sunset.  That's just not a sound business strategy for a company that is either stock exchange listed or capitalized in the hundreds of millions of dollars.
Gaming is all about trust.  If you don't trust the casino you are playing at, in any way shape or form, then you shouldn't be playing there.  In this regard, size does matter.  Of course other considerations such as licenses and regulation are also essential – but as it happens, all the biggest operators also ensure they are licensed in jurisdictions that are on the UK Gambling Commission's White List.
So if we can accept that there should be a correlation between size and deserved kudos, then the question becomes what is a good measure of size…
Market capitalization?
Number of games?
Number of employees?
Turnover?
Stock Exchange listing?
Customer numbers?
I guess they're all valid, maybe with the exception of 'number of games' since a small operator can license a large game suite from a turnkey software provider.
I believe the best measure is customer numbers because it not only evidences corporate size (significant marketing presence, distribution channels etc) but also reputation and a capability to service players well.  Let's face it, if you've had 3 million players through the door, you cashier/banking functions, registration process, customer support and rewards programs have had plenty of practice at getting things right.  And if you didn't get them right, you never would have come close to serving that many customers.
The 3 million club
A couple of notes first:
We should first distinguish between 'active players' and registered customers.  Many people register at an online casino and never actually deposit and play – however they are technically still considered registered customers.  A more telling number is active or real players, which is that proportion (say 25% is probably a reasonable estimate) who go on to deposit and play for real.
The numbers we are looking at here are registered customers.  Why?  Well quite simply the casinos publish these numbers because they sound more impressive than active player numbers.  The two are related anyway so it's still a meaningful number.
Another consideration, is that few online operations are purely casinos.  The big brands provide a full range of betting services, from sports to financials to poker to wagering to casinos.  The numbers provided are across all products.
OK then…the 3 million club includes:
888.com : 25 million

Sportingbet : 3.9 million
Unibet : 3.6 million
bet365 : 3.1 million
William Hill: 3 million [1]
---
[1] estimate from reported active customers – December 2008 preliminary results 2008

[2] estimate from published 'active player' number of 735,000
https://www.livedealer.org/images/Livedealer-logo.png
0
0
LD
https://www.livedealer.org/images/Livedealer-logo.png
LD
2010-02-22 18:53:01
2010-02-22 18:53:01
The 3 million club - Biggest online casinos