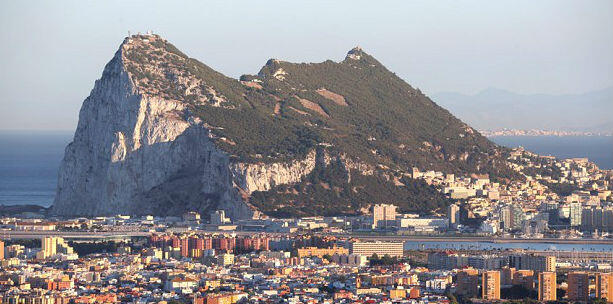 William Hill have decided to remain based in Gibraltar in the face of changed UK online gambling laws set to cost them tens of millions of pounds in taxes from 2014.
Not a massive surprise really. It's not like a move back to England would have saved them tax dollars, and relocating 400 odd staff doesn't come cheap. Still, authorities in Gibraltar will be breathing a sigh of relief that one of their biggest operators has decided to stay put.
William Hill Online MD Andy Lee told the Telegraph,
"We have more than 400 people in Gibraltar, we run our global operations from there… Our staff are very happy there and there are reasons why we will remain there in order to be competitive in this market."
A recently opened office in an area of London's known as Tech City will house only a small pool of designers and engineers, "limited to around 40″.
The UK Government's new  UK's new point of consumption tax will come into operation in December 2014. From that point, regardless of where an operator is based, they'll have to pay a 15% tax on losses sustained by UK punters.
Of course we're talking about the operators who play by the rules here. No doubt there will be plenty who'll let any gains from UK players slide through to the keeper.
The changed tax approach from point of supply to point of consumption was basically prompted by a mass exodus of UK operators, explained by this (over)simplified history:
UK passes the Gambling Act (2005) becoming the first major economy to open its market to online gambling
Licensing regime for online operators put in place, tax set at 15%
HM Treasury builds bigger bank vault, anticipating truck loads of gambling taxes on their way
Gambling Act comes into effect 2007
Next day all High Street operators move their online businesses to places like Gibraltar where the gambling tax is 1%
HM Treasury complains their new, massive vault is empty
Government has a rethink and in 2011, gambling tax changes are foreshadowed
Around £300m in taxes a year expected to be collected from proposed point of consumption tax
15% POC to come into effect December 2014
HM Treasury happy again. William Hill, Ladbrokes, Betvictor, 888 etc not so happy
https://www.livedealer.org/dev/wp-content/uploads/2013/12/gibraltar2.jpg
304
613
LD
https://www.livedealer.org/images/Livedealer-logo.png
LD
2013-12-19 02:40:08
2013-12-19 02:40:08
William Hill to stay in Gibraltar