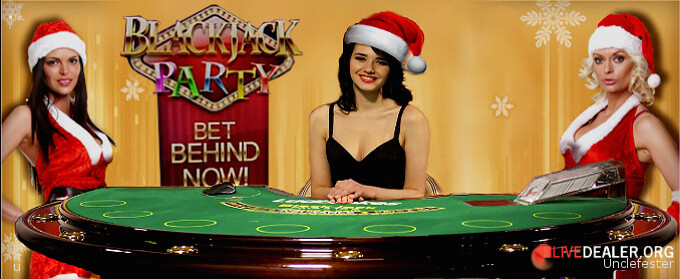 Here are a selection of the Christmas presents (or turkeys?) served up by the casinos for the month of December.
Christmas
Most people of the world naturally associate December with Christmas although depending on your casino of choice you may have been forgiven for feeling in a slight state of confusion as to whether or not it really was Christmas.
There were several great casino giveaways to be found. Some promotions were less enticing, and then there were those casinos bereft of seasonal cheer.
It was definitely Christmas in the Evolution Gaming half of Latvia, the other half was a somewhat more subdued, status quo affair.
At William Hill's dedicated area it was a month long assault that started before December had arrived. Lots of decorations, themed promotions, and dealers in seasonal hats made it a good casino choice for Christmas spirited players.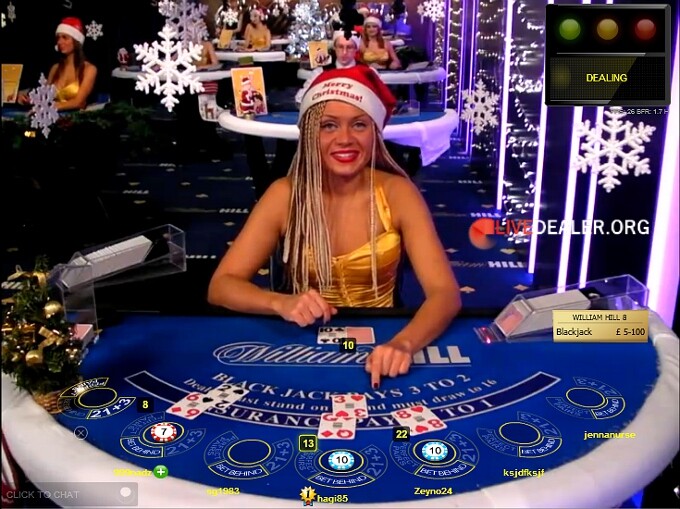 My personal favourite set of tables were those of Full Tilt's. The recently opened dedicated area was looking elegant complete with a nice Christmas tree. Dealers red dresses complimented the seasonal mood. The sight of a Promotion Host in a Mrs. Claus outfit was the icing on the Christmas cake.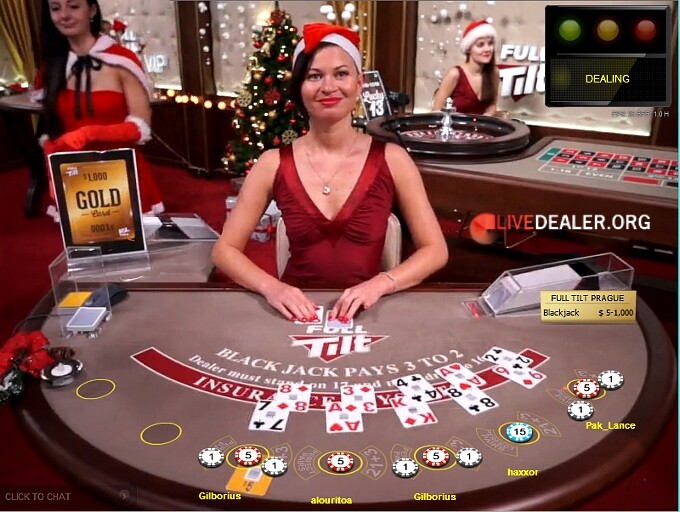 Meanwhile in the Playtech half of Latvia the only decorations and hats to be found before Christmas Day were those of bet365's dedicated tables. Apparently hats and tress did arrive just in time for the 25th but even then not all the tables (Sky Casino, Winner) joined in the festivities.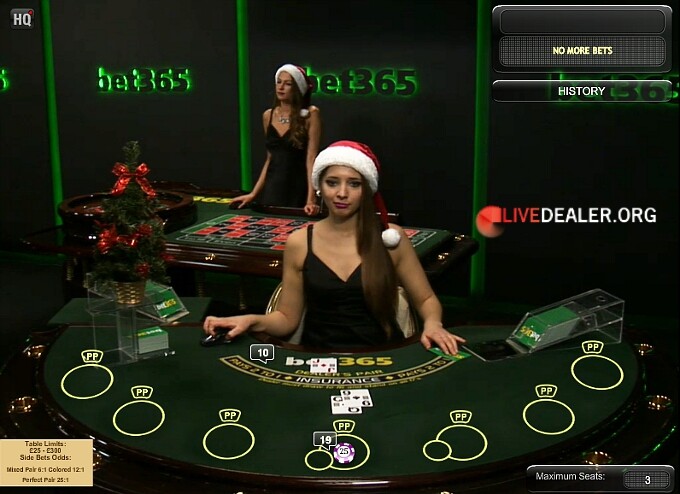 ---
Bet Behind rolled out at Evolution
Towards the end of November Evolution introduced the Bet Behind feature to its blackjack tables. Initially it was only available on William Hill exclusive tables. Then, at the start of December the feature was rolled out across general floor tables, and gradually more dedicated tables also have the feature eg. 888 live casino, Grosvenor Casinos, Unibet.
The Bet Behind option is most utilized at Evolution's new Party table.
---
Blackjack Party table
To help get the festive season started Evolution decided to throw a non-stop party. Players were invited to join in the fun at their new blackjack table.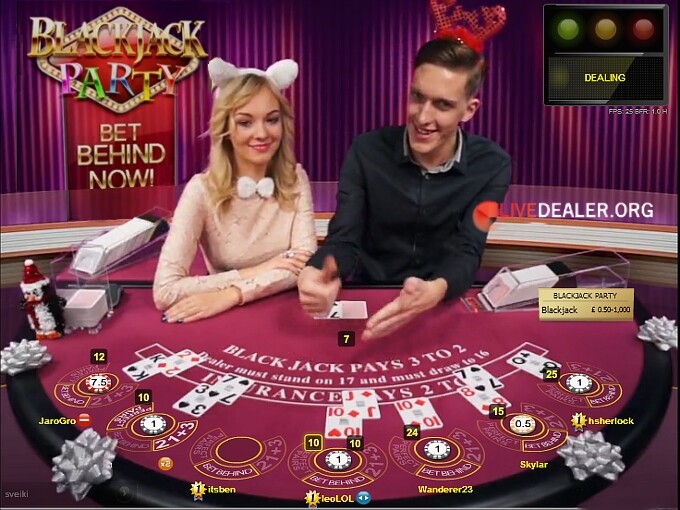 The Blackjack Party table is the latest concept table from the people responsible for the Immersive Roulette table, and it shows. Both tables use the same female dealers (albeit with quick dress changes), have music playing in the background and are more focussed on presentation.
It's the same regular game of blackjack you will find at any other Evolution table but with the emphasis being on having fun at the table. To further this spirit you don't get just a single dealer at the table, you get two. Or to be more accurate you get a dealer, and presenter/co-host (an Immersive dealer).
Table limits are lower than other blackjack tables. Evolution are hoping to get lots of players at the table all at once and that's where the Bet Behind feature is called into action.
Richard Hadida, Evolution's Chief Innovation Officer said:
Blackjack Party differs in that it is a low-stakes, mass-market game with a party atmosphere, music and bubbly chat from a TV-presentation-trained duo of dealer and presenter….The focus is very much on creating a party feel, having some fun and giving potentially hundreds of players the chance to 'bet behind' the hottest players while they wait for one of the main seats to become free.
At launch players were able to see each other's chat no matter which casino they were playing at. One player succinctly described it to me as a "circus".
Personally, I would have preferred a 'one to many' format table similar to Playtech's Unlimited blackjack table. Whereby every player gets the chance to decide to stand, hit and so on … that would be more inclusive and involving.
Because frankly, sometimes you feel like the person in the corner of the room at a party. The dealers can become too absorbed in talking to, and touching each other.
And some of the presenters are spending almost half the time mouse scrolling through the music track list. Well at least those ex Playtech dealers are putting their previous mouse scrolling skills reading chat to other dealers to some use now, I suppose.
The table has generated a fair amount of discussion in the forum and at the tables. Dealers have been watching a video feed of the table in their kitchen area. I'm not sure if the feed is for their own amusement, or maybe to encourage them what they should be aspiring to, especially as the hourly pay rate more than doubled for the new Immersive/Party dealers (Immersive dealers were already the highest paid).
Evolution are probably imagining getting their hands on eCR's next Game of the Year award. But I feel some of the dealers and presenters perhaps need more stricter guidance and fine tuning in their training workshops.
The table is open 24/7 and accessible at most Evolution casinos.
---
Speed Roulette table
If speed of game rounds is your thing you may enjoy the latest roulette table from Playtech.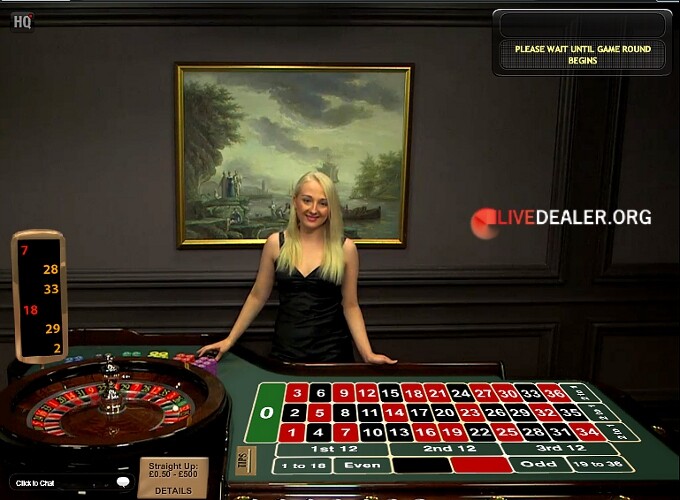 Game rules, table layout, dealers eager to chat, 'dynamic exciting' paintings on the grey walls are all the same as other tables. The only difference at the Speed Roulette table is the time between spins is reduced to a mere 10 seconds to place your bets.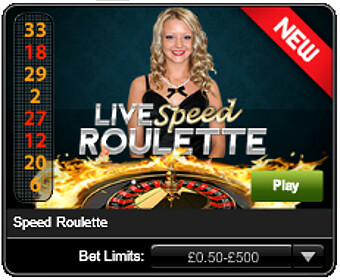 Playtech casinos are proudly describing the table as 'NEW' in their casino lobby. Although if you are a Betfair player it may look rather familiar. Question is … how long will it be before casinos start calling it an exclusive table, despite being available at several casinos ;).
One thing is for sure though … it won't be winning eCR's Game of the Year 2015 award in its current format.
Have a happy new year.
https://www.livedealer.org/dev/wp-content/uploads/2014/12/dec.png
348
365
Unclefester
https://www.livedealer.org/images/Livedealer-logo.png
Unclefester
2014-12-31 22:44:00
2015-01-03 16:47:51
Fester's Findings - December 2014