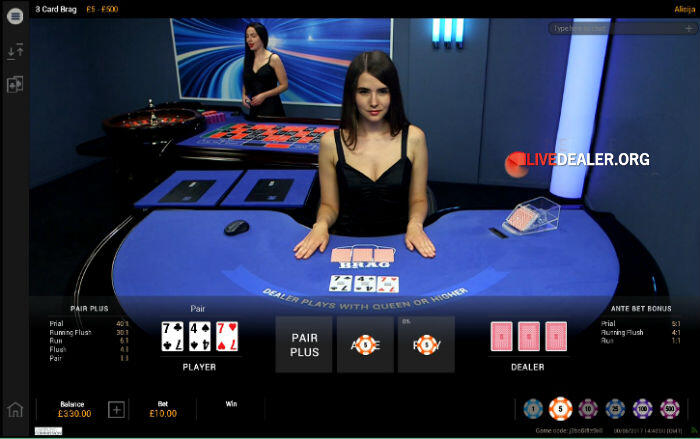 Playtech's latest live dealer table, 3 Card Brag made an appearance yesterday, and bragging rights as first adopter went to Paddy Power.
Paddy's are the first, and at time of writing, only casino to carry the new table. Although this will no doubt change in coming days, with bet365 promising to add it to their lineup earlier this month.
Three Card Brag is another house poker variation in which players are trying to beat the dealer's 3 card poker hand. Players of Evolution's 3 Card Poker will hit the ground running on this one as it looks to be pretty similar. Although they'll have to wait until the table opens. It's not presently open 24/7 – a little more casino take-up and player awareness probably needed before it's offered 'round the clock.
It was open just long enough yesterday for Fester to take some money from the table; money that was donated by another forum member by the sounds of things.
Anyway, a more detailed look at 3 Card Brag (house rules, return to player rates, video etc) to follow.