Fester introduced us to Bet On Baccarat in the forums last month.
It's a new table from Playtech, joining Bet On Poker in the new 'Bet On' game category.
This one's a little simpler than Bet On Poker in that you don't get a series of in-play bet opportunities during the deal (with payouts recalculating to reflect the cards on the table at the time). Rather a single chance to fill your bet slip before the deal begins.
But you do get a plethora of bets to choose from when filling your bet slip. You can read more on these in the above forum thread.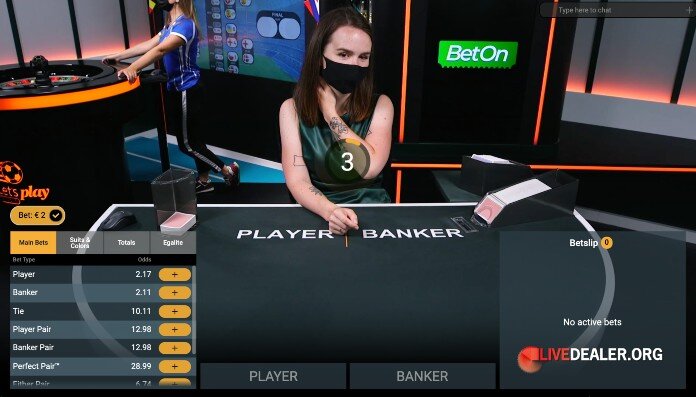 But the bets that caught my eye were the ones we're pretty familiar with. Under the Main Game tab, selected in the above game, you can bet on Player, Banker or Tie, just like in a regular game of (live) baccarat.
Also, just like Playtech's regular live baccarat tables, this game is dealt from an 8 deck shoe, with identical third card rules and win conditions applying.
So, as long as the set payout for these bets is as good as, or even better than regular Banker or Player win payouts on the regular game you'd expect Bet On Baccarat to have a pretty high theoretical return (for Banker/Player bets anyway).
A quick reminder of regular baccarat payouts and return to player rates:
Banker win: 0.95 to 1 (or 1.95x bet)
Players win: 1 to 1 (or 2x bet)
The Banker bet will return you 98.95% in the long term. One of better returning casino games.
Now lets take a closer look at the payouts set on the Bet On Baccarat table for these bets.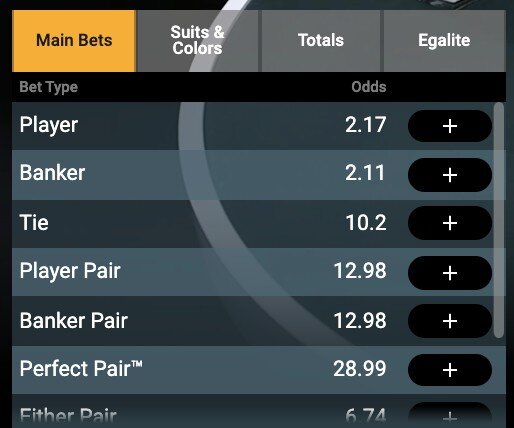 They're actually higher than the regular game payouts.
Banker win: 2.11x
Player win: 2.17x
Higher payout. Same game.
In the absence of a catch somewhere, it follows that this is a higher returning game. The payout difference would have you believe it's significantly higher than the 98.95% RTP of regular baccarat. Could this be the mythical online casino game with a player edge?
Well, I'd suggest you'd have more luck finding the golden city of El Dorado than you would an online game with a player edge.
Bet On Baccarat isn't that game.
The catch is this. One very small difference in the rules, that makes big difference in RTP.
In the case of a Tie you lose all non-Tie main bets (ie Banker, Player etc).

In the regular baccarat game, Banker or Player bets push when there is a Tie. This results in a lowly 96.25% to 97% RTP.
Alas, the search continues.
https://www.livedealer.org/dev/wp-content/uploads/2021/07/BetOnBaccarat-BankerWin.jpg
434
700
LD
https://www.livedealer.org/images/Livedealer-logo.png
LD
2021-07-06 23:12:06
2021-07-06 23:12:06
Bet On Baccarat's high payout main bets