There are plenty of roulette players out there who subscribe to the theory that roulette is a game of physics rather than mathematics, and if they can identify physical imperfections (eg a wheel bias) then a window of exploitation is opened.  Personally, I find it pretty hard to believe that today's wheels have physical imperfections large enough to garner a player edge, but 'm no expert.
For the roulette wheel experts however, I thought it might be useful to have a closer look at the devices used at live casinos – the  manufacturer and model and a few of the notable wheel features; starting with one of the better known live roulette platforms – Evolution Gaming's.
The Casinos:
888.com | Unibet | Blue Square | Paddy Power | VC Live
The Wheels:
Manufacturer: Cammegh
Models: 2 Models are used by Evolution – the Slingshot 2 and Mercury 2.
Slingshot2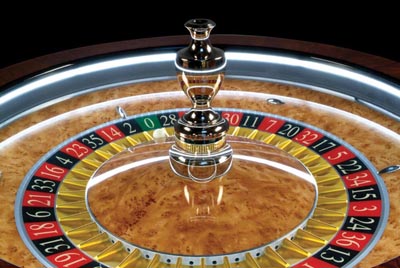 Cammegh have pretty big wraps on this wheel, marketing it as 'the most authentic, accurate and reliable automatic roulette wheel available anywhere in the world'.
It has a bunch of whiz-bang features including:
- random rotor speed & direction;
- random ball speed & direction;
- In-Rim laser sensors;
The ball is launched from the pocket by a puff of air and set in motion around the wheel by another air jet mounted on the ball track.  The intensity of this second jet is regulated by a random number generator.
---
Mercury2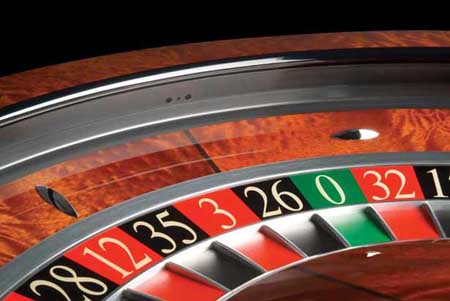 Player's looking for a dealer signature playing at any of the Evolution Gaming casinos will need to look for the Mercury2 wheels.
Unlike the Slingshots they are manual ball launch wheels.
Like the Slingshot however, they are machine finished for incomparable accuracy.