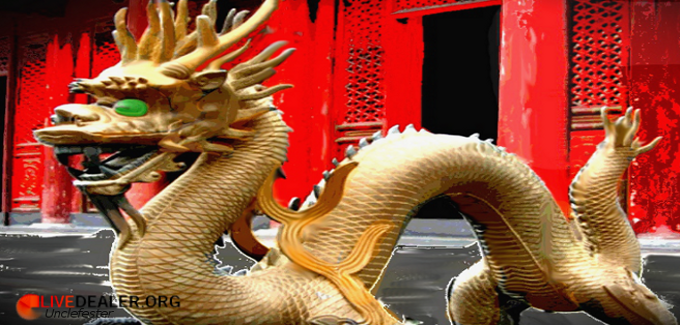 Fancy a change of scenery, and how about learning a new language? If so, Playtech and bet365 may have the answer.
bet365 were always one of the first operators to adopt almost every new development from Playtech. But recently, things have been a tad on the quiet side at bet365. Other than a 'blink and you miss it' revamp of the dedicated area at the Euro studio.
Indeed, I was beginning to think the person in charge of new ideas and features had left the Playtech camp in search of new delights (more on this subject another time). Well finally there is something new for bet365 players. To be more specific, a new live games area called the 'EMPEROR ROOM ' with Mandarin speaking dealers.
If you are playing in a browser window you can see the Emperor Room by clicking on the dragon graphic symbol.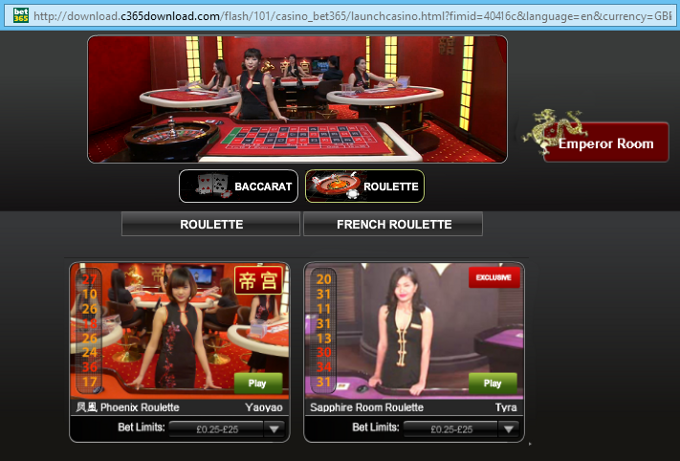 The Emperor Room
The room is based in Playtech's Asia studio … as you may have suspected from the dragon symbol.
First impression on visiting the room is how nice the area looks. With obvious Asian influenced styling, and red being the predominant colour. It has a feeling of opulence, rather than anger of some rival red casino areas.

Décor is not the only difference you'll notice in this area. Dealer uniforms are different from the other tables. So dealers are assigned to this area throughout the shift.
The dealers are welcoming and greet players with a smile and a wave. It's when you hear the dealers speak for the first time that you fully realise this is not like the other Asian tables you may be familiar with. In this area the dealers use Mandarin (not English) to talk to players.
The games have the same house rules, table layouts & interface you will already be familiar with. In other words, there's no difficulty playing the games if you don't understand Mandarin. Just that you won't be able to have a conversation with the dealer, or understand any information communicated.
The room is currently only open during busy peak hours of the Asian player market (closes 4pm GMT).
Tables Available
There are two Emperor tables now playable at bet365 .
Fushi Mini Baccarat – no surprise that the room has at least one baccarat.
Phoenix Roulette – again no surprise here, a casino room with roulette. The table can be played either European or French layout and rules.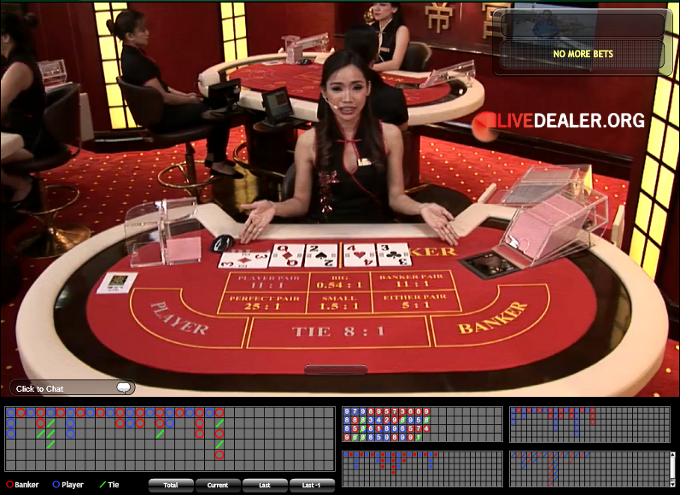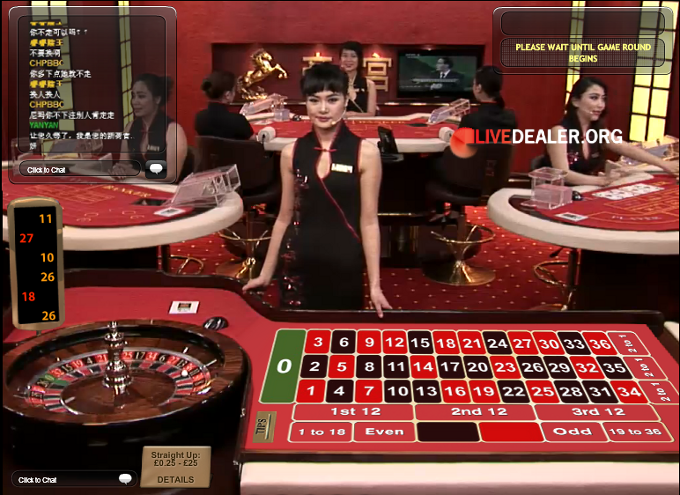 The room has other visible working tables that could become available at a later date:
a busy standard 7 seat baccarat table.
and … another 7 seat baccarat table. Yes Asian players sure do love baccarat! This table seems much quieter. Presumably with limited access, or higher limits, etc. A couple of staff sit at the table monitoring proceedings. Although they mostly watch the video screen behind the dealer because of the apparent lack of table action.
Playing on iPad
The Fushi & Phoenix tables are also on bet365's iPad App.
However, there are presently some 'technical issues' with Playtech casino iPad Apps … table & dealer lists are not updating properly. Tables seem to be open when they are infact closed. Or the same dealer is listed as working at a table for several days!. This problem is across both Euro & Asian tables. Hopefully this will be resolved soon.
Where else can you play the Emperor tables?
For a long time players had to be at bet365 or Dafabet(888) to access Playtech's Asian tables, but recently many more casino are adding Playtech's dual network tables. So it is probably only a matter of time before the Emperor tables are popping up in other casino table lists.
https://www.livedealer.org/dev/wp-content/uploads/2014/05/Dfe.png
306
371
Unclefester
https://www.livedealer.org/images/Livedealer-logo.png
Unclefester
2014-05-30 20:38:06
2014-05-30 20:38:06
Emperor Room at Playtech