Playtech's new all-access blackjack, baccarat and roulette tables now reside in the Lounge area of their new Riga studio, and are named accordingly. They join the Grand & Royale blackjack, roulette and baccarat tables to form a pretty big choice of tables outside exclusive casino areas.
Lounge Blackjack tables
There are plenty of Lounge Blackjack to choose from (more open during peak times), offering varying limits (down to €5 minimums), your choice of green or blue cloths, and your choice of EU or US style deal.
EU or US style deals are available on both the blue and green tables…it's not a color specific thing, (eg Blue=EU, Green =US), although that may have made sense. Anyway, the type of deal is clearly noted in the casino lobby.
For the high rollers out there, Lounge VIP Blackjack starts taking bets in the afternoon (CET). The deal is EU style, and minimums aren't anywhere near as high as the Evolution Gaming VIP tables. I played at Paddy Power with minimums of €25 a hand.
For those unfamiliar, a US style deal sees the dealer receiving 2 cards (1 face up, 1 face down) during the initial deal, and checking for blackjack before player choices are made. On the EU style deal tables, the dealer takes 1 card (face up) on the initial deal, and their second (and any further required cards) after player choices have been made.
You can read more about Playtech live blackjack tables and rules here.
Lounge Blackjack…with US style deal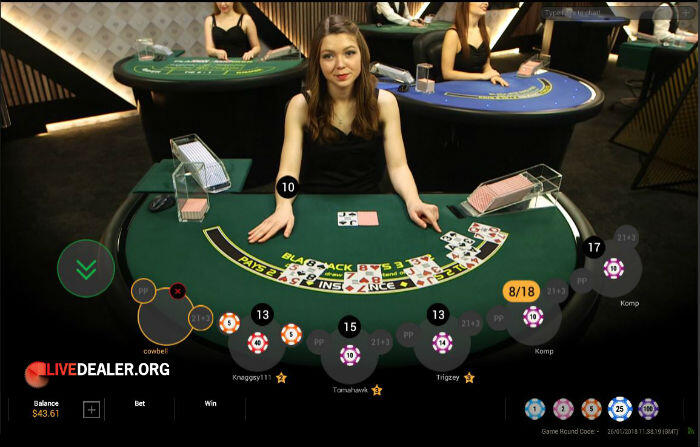 Lounge Baccarat tables
Two baccarat tables to choose from in the Lounge area…Lounge Baccarat, or Mini Baccarat. Bets offered and applicable payouts are identical…it's just a table layout difference.
For either table, you can choose to play standard baccarat payouts (Banker 0.95:1, Player 1:1, Tie 8:1), or the No Commission version (same table/dealer just slightly tweaked payouts…(Banker 1:1, unless Banker win with value 6, then 0.5:1).
You can read more about Playtech live baccarat tables and rules here.
Lounge Baccarat…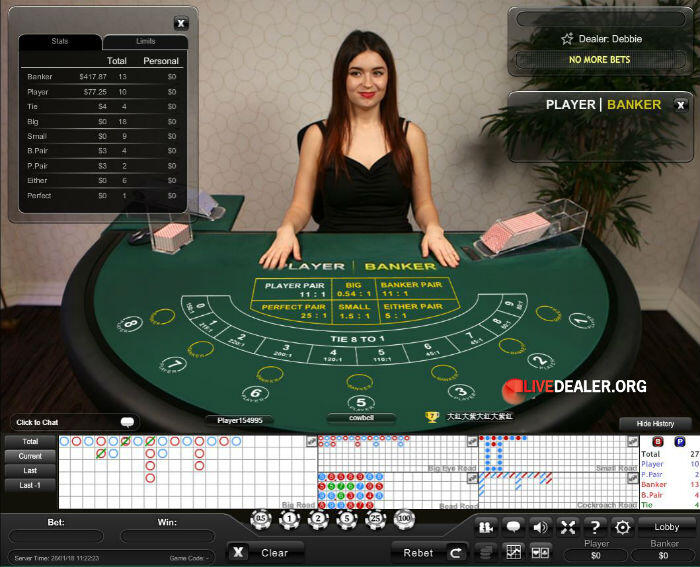 Lounge Roulette tables
We have Lounge European Roulette…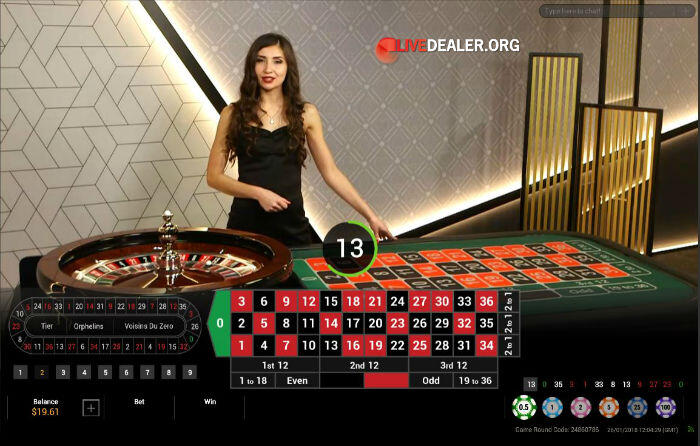 and Lounge French Roulette below.
As you can see, same croupier and table, just a different layout to place your bets on. From a payouts point of view, one crucial difference is that the the rule of La Partage does apply to even money bets on the French table.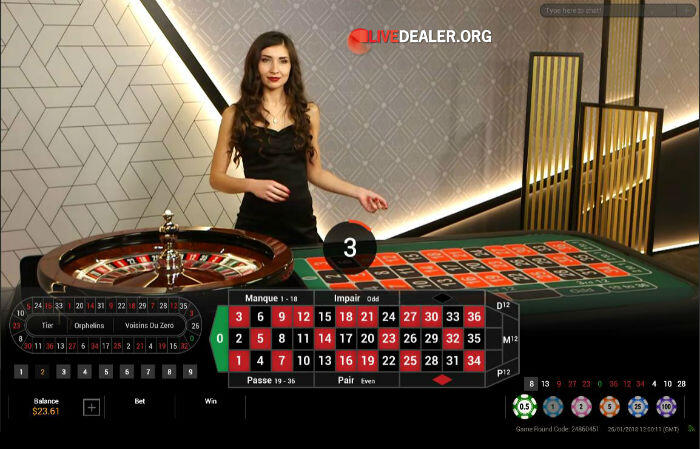 You can read more about Playtech live roulette tables here.
Other tables in the Lounge area
Tucked away in other corners of the Lounge area are Playtech's new look poker tables, 3 Card Brag (pictured) and Casino Hold'em Poker. You won't find these tables if you're playing on your mobile device…they're a PC only affair presently. Although according to Unclefester's Spider Senses this may be set to change.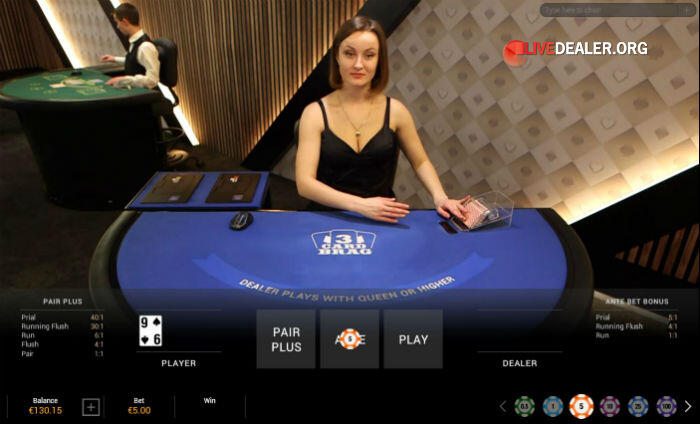 You'll also find a fresh looking Hi-Lo  table.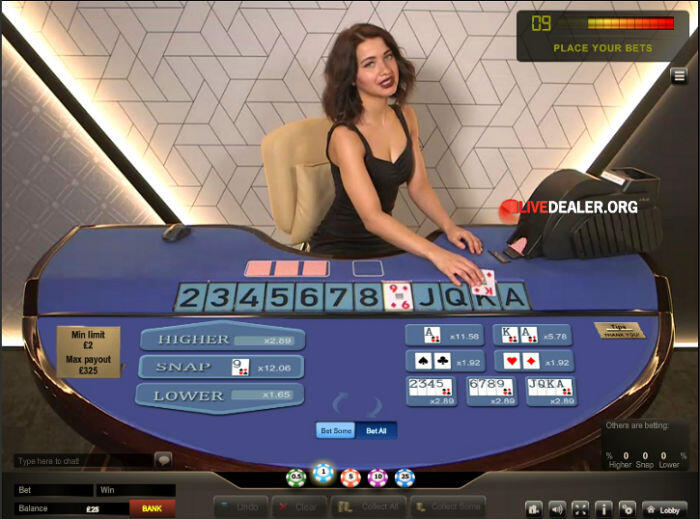 https://www.livedealer.org/dev/wp-content/uploads/2018/01/Playtech-lounge-blackjack.jpg
447
700
LD
https://www.livedealer.org/images/Livedealer-logo.png
LD
2018-02-02 10:56:44
2018-07-26 15:37:50
Lounge Blackjack, Baccarat and Roulette