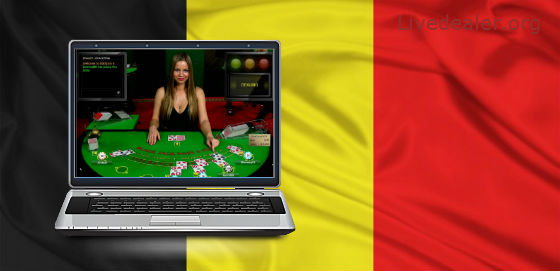 At any given time there's usually a fair bit of argy-bargy going on when it comes to online gambling regulation in Europe. Right now in Belgium things have moved up a notch from the norm.
Brief history
In December 2009 the Parliament of Belgium passed online gambling legislation that was largely protectionist in nature,  effectively blocking non-Belgium licensed operators from participating in the local market. This was despite receiving a reasoned opinion from the European Commission ("EC") that the law was not consistent with EU law, giving rise to another of those confusing situations in an EU member state where, until the validity of the law is ever judged by the ECJ, the only certainty is uncertainty.
In January 2011 the new laws took effect and internet gambling regulation became the responsibility of the Belgian Gaming Commission ("BGC").
Since then, with a couple of exceptions (eg Ladbrokes) most major EU based operators have continued to offer their services to players from Belgium probably taking the view that, to the extent that they're inconsistent with EU law, Belgium's laws aren't valid.
Earlier this year, the BGC signaled their intent to enforce prohibitions set out in the law by compiling a blacklist of domains to be ISP-blocked. As at November 2012 this list includes around 50 domains, including:
If you put together a list of the largest operators in the industry, with a couple of exceptions the lists would be pretty much the same. Absent from the list are any lesser known, unlicensed, unregulated, rogue operators who are happily accepting deposits from Belgian players and then doing who knows what with those funds.
After making it onto the blacklist earlier this year, Bwin took legal action to have their two domains removed but this request was rejected by the Court of First Instance in Brussels (June 2012). It seems this hasn't stopped Bwin from servicing Belgian customers though and on 13 November, after giving a speech at a European Gaming & Betting Association conference, Bwin co-CEO Norbert Teufelberger was detained and questioned by Belgian police.
Peter Naessens, legal advisor to the BGC, told news services that, "They [bwin.party] are saying loud and clear that they do not want to respect the Belgian legislation…Norbert Teufelberger has made comments in the press they continue to operate in Belgium, and so we consider him to be guilty of operating illegally on Belgian soil. Therefore the Belgian police took him into custody today to ask him further questions."
Back to the Battle
You get the feeling that these latest developments are like a lit-match to a tinderbox. It has already sparked a united response from operators in the form of an open letter to the Financial Times, condemning the detention of Teufelberger and urging the EC to do more to enforce EU law.
The letter was undersigned by Michael Carlton (Victor Chandler CEO), Denise Coates and John Coates (bet365 CEOs), Stéphane Courbit (Betclic Everest Group), Canel Frichet (Winamax CEO), Noel Hayden (Gamesys MD), Denis Kelly (Stan James CEO), Brian Mattingly (888 Holdings CEO),  Andrew McIver (Sportingbet CEO), Jim Ryan and Norbert Teufelberger (bwin.party CEOs), Magnus Silfverberg (Betsson CEO), Ralph Topping (William Hill CEO), Ed Ware (32Red CEO).
It concludes:
"We hope that the commission will now enforce compliance with the European treaty and do so swiftly. Countries such as Belgium and Greece that are in clear breach of EU law and that are seeking to enforce those laws domestically are likely to be at the top of the list. The time for polite rhetoric is now over. It is time for deeds not words."
Perhaps the reference to 'polite rhetoric' was aimed at the EC's recently released Online Gambling Action Plan. One of the key elements of the plan is EU Member compliance with EU law – clearly an area where there is much work still to be done.
Physically close, ideologically distant
The EC headquarters, the Belgium Parliament and BGC offices are all within walking distance of each other. Probably quite a pleasant walk through the park too as they're all dotted around the Parc de Bruxelles. Michel Barnier could personally deliver infringement proceedings during his lunch break and still be back in time to finish off a plate of waffles.
There's some irony in the fact that BGC are now enforcing laws that the EC see as non-compliant and it seems little is being done about it.
https://www.livedealer.org/images/Livedealer-logo.png
0
0
LD
https://www.livedealer.org/images/Livedealer-logo.png
LD
2012-11-21 20:22:28
2018-05-28 17:23:32
Battle Brewing over Belgium Blacklist