Both Playtech and Evolution Gaming now offer versions of 3 card house poker (ie players versus the dealer/house).
For both, and in simple terms, you are trying to beat the dealer's 3 card poker hand. An Ante bet gets you in the game, a Play bet lets you see the dealer's hand and:
collect even money on your Ante and Play bets if you beat the dealer's qualifying hand (Q or better);
lose your Ante and Play bets if the dealer's hand qualifies and wins;
collect even money on your Ante bet and have your Play bet returned if the dealer's hand doesn't qualify.
Both versions offer the automatic Ante Bonus: a payout based entirely on the quality of the player hand irrespective of whether the dealer hand is better or not. Both versions also offer side bets.
While very similar games, key differences in hand ranks applied and payouts result in slightly different theoretical return to player rates.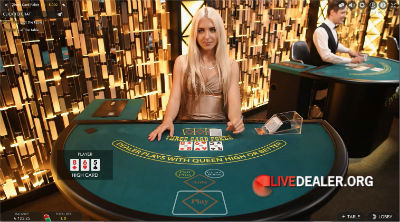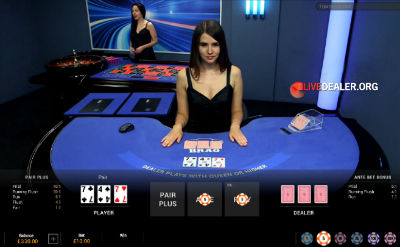 Playtech live 3 Card Brag
Introduced in May 2017 and offering Pairs Plus in addition to the main game. Top ranking hand is Prial which also pays 5:1 on the Ante Bonus. 98.00% RTP for Ante bet.
house rules | Casinos offering this game: