New year, new tables, new possibilities to win big.
Speed Baccarat
2017 started in a similar vein to how 2016 started and finished with the launch of a new baccarat table in Riga. Speed Baccarat at Evolution Gaming delivers a faster game of baccarat for players.
The latest table from Evolution in the ongoing battle for baccarat supremacy sits in front of the recently launched Controlled Squeeze table.
Game rounds zip along much faster without any faffing about squeezing the cards. To further speed up the game, the cards are dealt face up and the betting time has been shortened.
Baccarat players wanting to sample life in the fast lane will find the new table in the live lobby of most Evolution casinos.
---
Gold Salle Privée
Roulette players are well catered for at Evolution Gaming with numerous language tables, Immersive tables, Dual Play tables and Double Ball. Albeit not every Evolution casino have all these tables and seem more intent on keeping players at their own private table(s).
Besides regular promotions, having multiple private roulette tables is becoming less unusual in the pursuit of player loyalty. None more so than at William Hill who opened another Mayfair roulette table in January taking their private table tally to 4 in the Riga studio.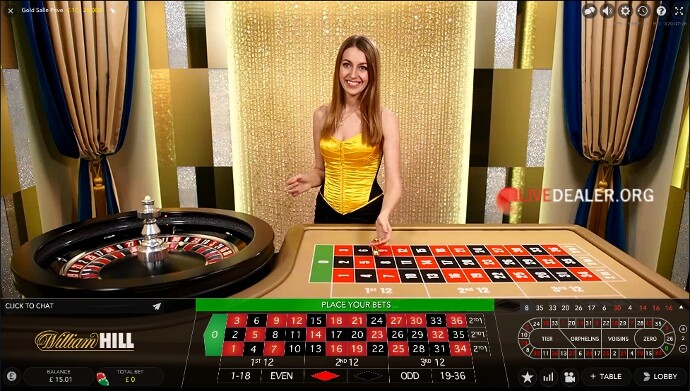 Along with its increased minimum table bet, the most obvious and only other significant difference between the new Gold Salle Privée table and William Hill's existing tables is the use of a standing dealer (game presenter or whatever job title).
All the more so significant because the overwhelming vast majority of roulette tables ever at Evolution have had seated dealers. Notable exceptions being the defunct Sports roulette and it's studio replacement Diamond table.
Some William Hill dealers new to this standing format look awkward and uncomfortable at times, though of course it will come more natural given time. Other dealers at Evolution who moved platforms from Playtech to Evolution, of which there have been many, should have no such troubles. Playtech dealers are well accustomed to standing at roulette tables. Seated roulette is the preserve of higher ranking dealers at Playtech.
Hopefully William Hill dealers won't be taught the fake pose method of standing at the table with one foot on the table leg and arched back that used to be commonplace at Playtech. You still see some of the long serving dealers do that….maybe that's the way their spines have fused after all these years?
---
Progressive jackpot
There's a new side bet on Evolution's Caribbean Stud Poker table that has the potential for a huge payout. The new optional extra bet contributes to a progressive jackpot that pays out on the rare occasion that a Royal Flush is dealt to the players' hand.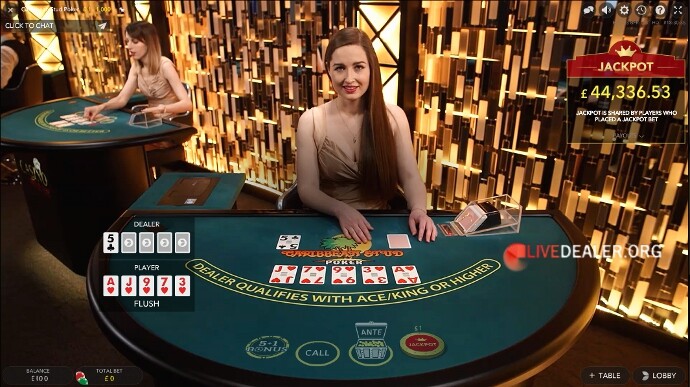 Royal Flush is the only hand I've never had at the Caribbean table, not even when playing the other 5+1 Bonus side bet. So it's just as well that the new progressive bet also pays out some fixed odds prizes for lower ranking hands. Otherwise I imagine most players would quickly lose interest in it.
Evolution's table help information illustrates how a player Flush pays more on the Jackpot bet versus the Bonus side bet.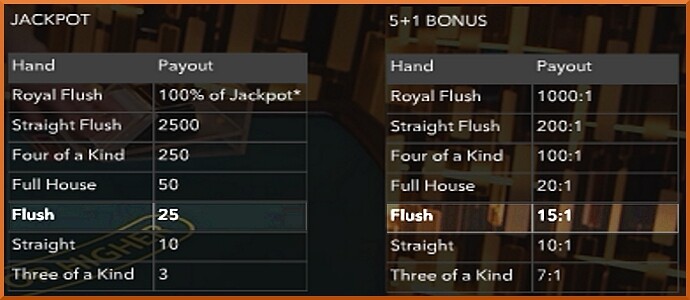 Currently, finding a casino with the new progressive bet seems almost as rare as hitting the jackpot. Leo Vegas being the notable big Evolution casino so far with the side bet. Expect more casinos to add the feature in the coming months.
---
Live tables at 888
In January we got to see how the 888 Live Casino new private area at Evolution looks in its natural state without all the Christmas trimmings.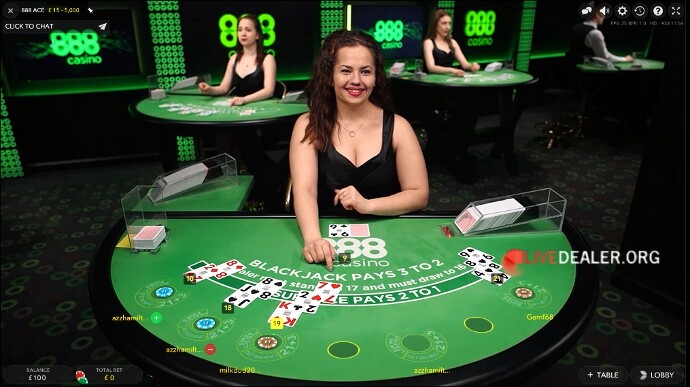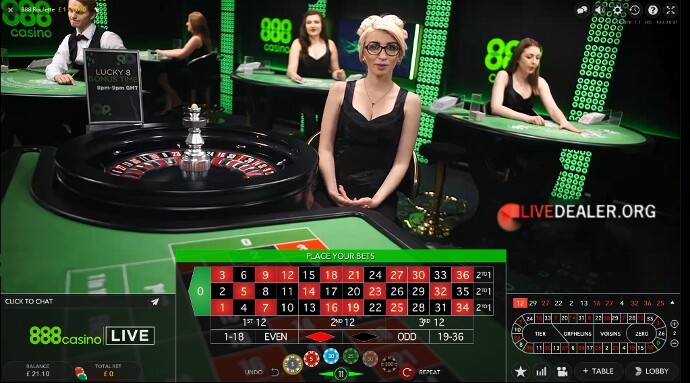 Also, new to 888 is the generic Italian baccarat table from Evolution's Malta studio.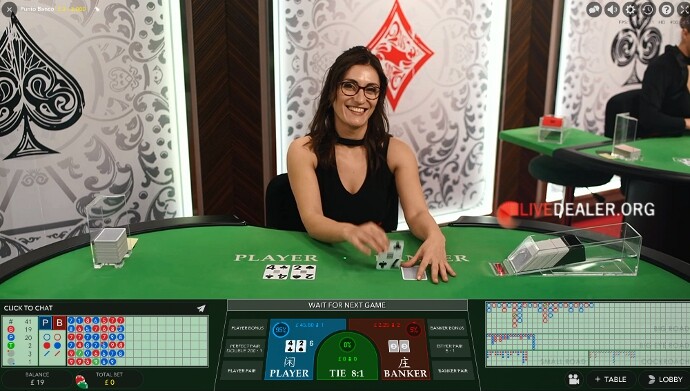 The Punto Banco table joins Venezia roulette in being playable to non Italian players at 888. Meanwhile other casinos and studios continue to segregate players on the grounds of regulation.
---
Poker table changes
As poker game variants have increased at Evolution some casinos have decided their existing private tables would benefit a change of use.
PokerStars' private Hold'em table has closed and put to use again as Elite (VIP) blackjack.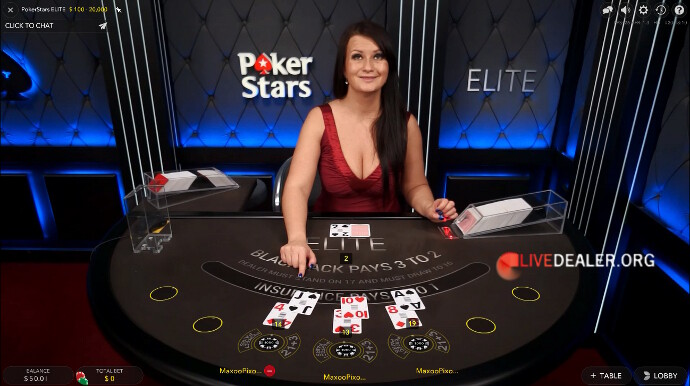 The total number of blackjack tables now available at PokerStars is 12, including German and Russian language tables.
Just when I was beginning to wonder if Flemish language tables would one day outnumber other tables Unibet have changed their private Flemish Hold'em table to English.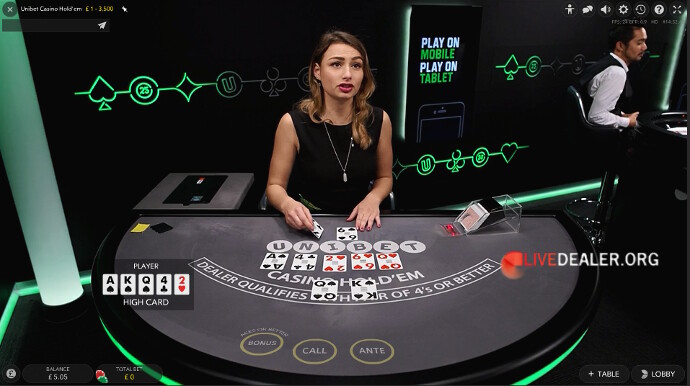 Unibet have also increased their private blackjack table count to the dizzy heights of 21. Not many rival casinos come anywhere near to that table total.
---
Female dealers
Roulette players who hanker for something more different than simply a change of dealers standing or sitting, change of backdrop, multi-camera angles, slow motion ball drops and so on welcomed the addition of the Double Ball table at Evolution. Less welcome to many players was the sole reliance on male Party dealers. As I wrote in a previous blog,
"I'm less impressed with the male Blackjack Party dealers used on the table. Too many Party dealers give an impression of thinking they are 'special' and are susceptible of bringing that inflated cocky ego with them to the Double Ball table"
Thankfully Evolution bigwigs have changed the male only policy to allow 'normal' generic female dealers to work at the table. As LD remarked,
"About time. Any ideas why they made it a male dealer only zone until recently?"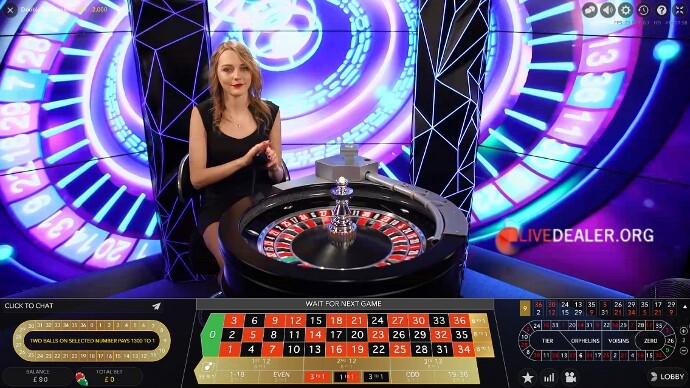 No doubt elements of studio politics and justification were in the original decision to give the higher earning male Party dealers their own table…the female Party presenters already having the Immersive roulette table. But not every player wants all male dealers, especially when they bring a false sense of importance that at times seems too brash and cocky.
---
Early warning
Don't forget to watch out for your favourite Playtech dealers wearing the 'oh so comfortable looking' neck hearts and all loved up (or not) on Valentine's Day.
---
https://www.livedealer.org/dev/wp-content/uploads/2017/01/ffjan2017.png
340
360
Unclefester
https://www.livedealer.org/images/Livedealer-logo.png
Unclefester
2017-01-29 23:16:57
2017-01-29 23:16:57
Fester's Findings - January 2017