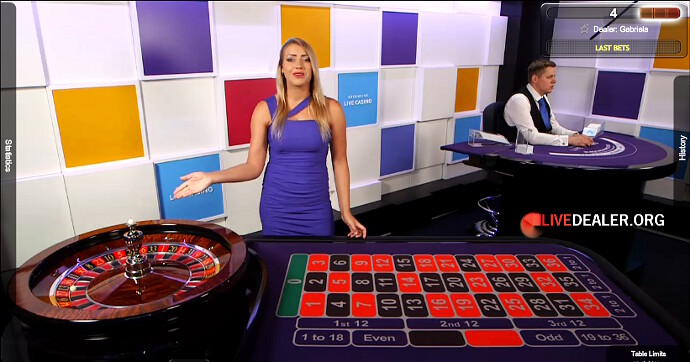 Following on from last month's mass migration of private tables at Playtech a couple more casinos relocated to the new Riga studio. Anything else for July?
Arty Gala tables
Looking like some piece of Neoplasticism art Gala Casino opened their new look Exclusive table area in the new Playtech studio.
With just a roulette table and solitary blackjack the new area is meagre compared with rival casinos, even the roulette isn't a multiple camera setup. Although size and whiz-bang features aren't always everything, especially if you are looking for calmer, less noisy tables, but still with a good chance to always find a blackjack seat free.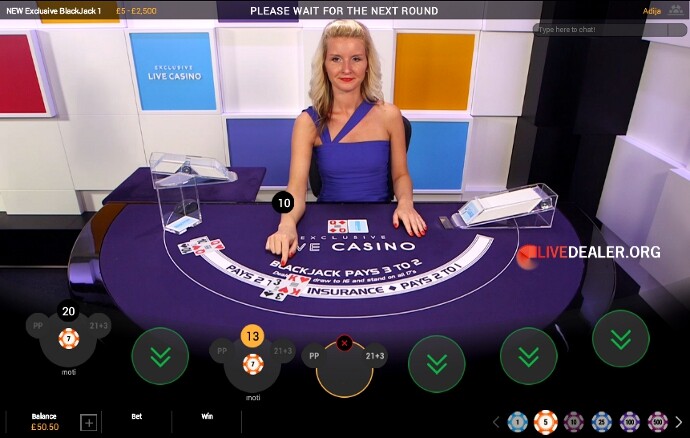 My playing history a Gala goes way back to the launch of their first private blackjack table. It was always a personal favourite table before it went through several changes, finally becoming the general access VIP table in the old studio. I never cared much for the Exclusive tables that opened in 2015 with the overly bright light blue table surfaces.
The new tables are a much comfortable colour to look at and the dealers look nice in their new dresses. Well not quite new, they are the same dresses as sister casino Coral minus the 'C' brooches.
---
Ladbrokes transformation
Halfway through July it was the turn of Ladbrokes' private tables to up sticks and move to Playtech's new Riga studio. Unlike some of the rival casino tables that moved in June Ladbrokes took the opportunity to create a brand new looking dedicated environment, though unmistakeably Ladbrokes in design…if anything harking back to their time at Evolution Gaming.
Visually the new area looks great complete with new dealer uniforms. Table wise is where the changes come to a halt with the only significant difference from previously being the introduction of a multi-camera roulette table.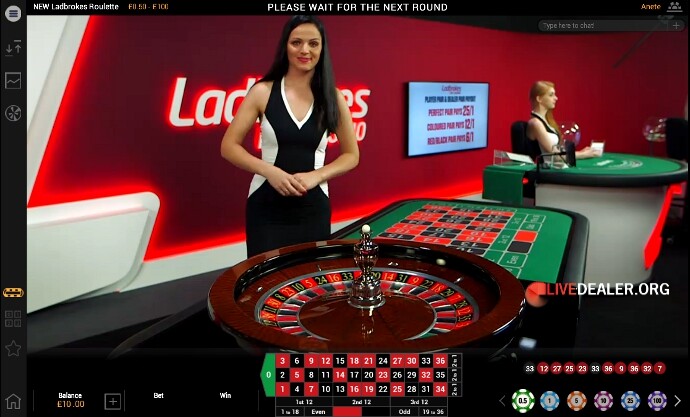 As before the roulette table can also be played French style. Whilst the feature isn't uncommon across generic tables at Playtech, it's much rarer on private tables.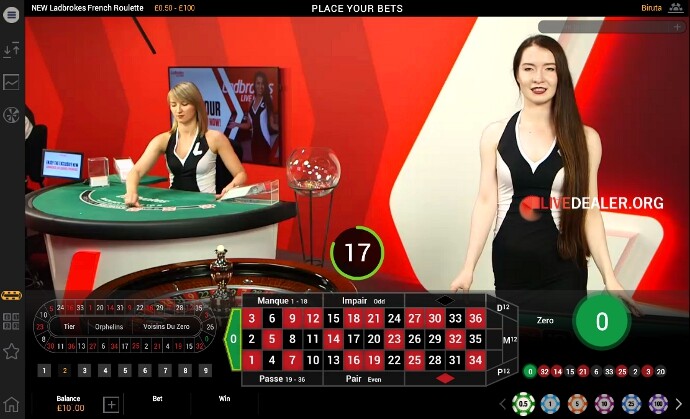 As opposed to when Ladbrokes made their transition from Evolution to Playtech there's no private baccarat tables this time around. Although baccarat players are well catered for at Playtech nowadays with all the generic tables available from the Euro and Asia studios, plus new tables set to open in the new Riga studio.
In the process of switching studios the 4 blackjack tables also switched to using the new Mickey interface.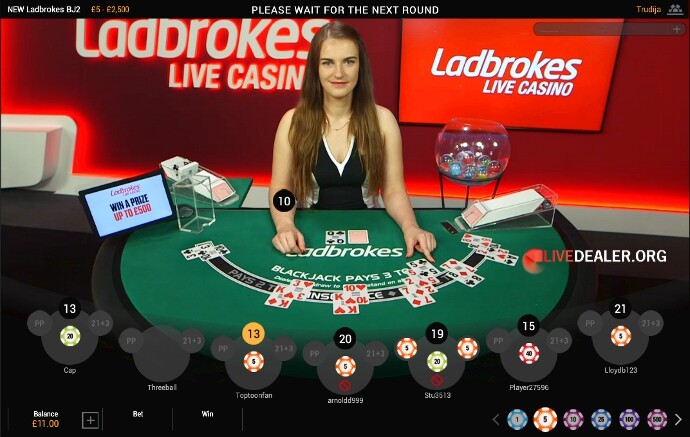 ---
Even more information in the forums
The forums here at Livedealer.org have expanded to include sections dedicated towards local language and in-casino tables. In the coming months expect more information to be added as new tables open, and when we get round playing even more of those already out there (some are hidden gems).
One relevant news item for players with access to Authentic Gaming tables is the planned two weeks of cabaret performances and celebrity appearances to be streamed from the gaming floor of the Hilton Casino International.
The mobile section should also see more activity following the announcement by Google to reverse its long standing ban on real money gambling apps in its Google Play app store.
---
Leo Vegas expansion
As a forerunner to the launch their new Premier Stakes Room Leo Vegas have opened a bigger dedicated table area at Evolution. The new 'spot the differences' area faithfully replicates the original Chambre Séparée area look, albeit now with 3 blackjack tables (2 regular & 1 Party).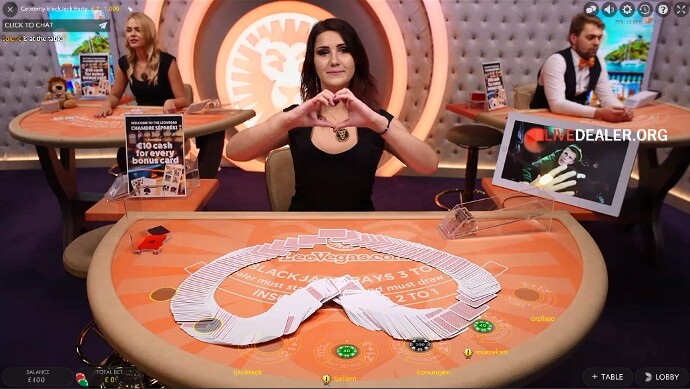 One difference to the roulette table is that it's now presented in multiple camera format.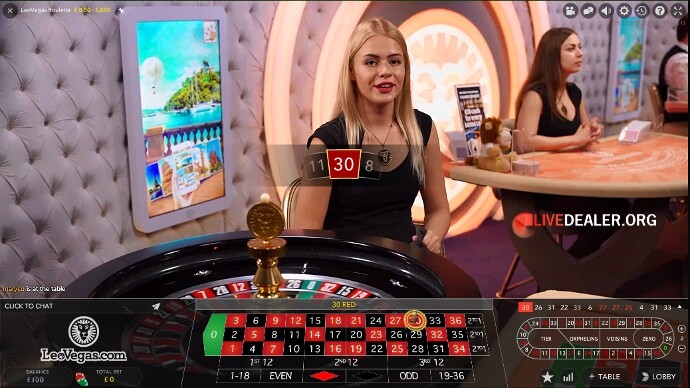 As for the old Chambre Séparée area….well that's where the Premier Stakes Room aimed at Leo Vegas high rollers is taking shape.
---
Carry on playing regardless
Evolution Gaming's latest game feature was rolled out across casinos from the middle of July on the Dream Catcher wheel. When I visited the table, the new auto-play feature was getting the hard sell from presenter Jelena along the lines of,
"if you was doing the cooking and wanted to continue playing Dream Catcher….."
or as LD put it,
Set your bet, choose how many rounds you want to auto-play, then go do something else altogether.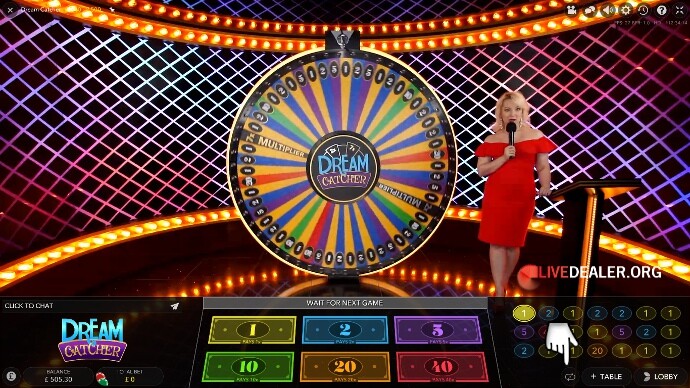 The way the feature is hidden tucked away at the bottom of the screen is perhaps a true reflection of how useful the feature is to traditional players of live dealer games who like more involvement plus the associated experience of the highs and lows.
Nevertheless it should prove popular with slot players who fundamentally are a core target audience of Dream Catcher. Not for me though, even when it's not some annoying male game presenter in front of the camera.
---
Vegas becomes Speed roulette
If you like your roulette fast and noisy, then William Hill would be a good choice to play at following the change in format of the Vegas roulette table to another Evolution turbo powered Speed table. Besides the name change nothing has changed except the reduced time to place bets and subsequent increased new spin frequency.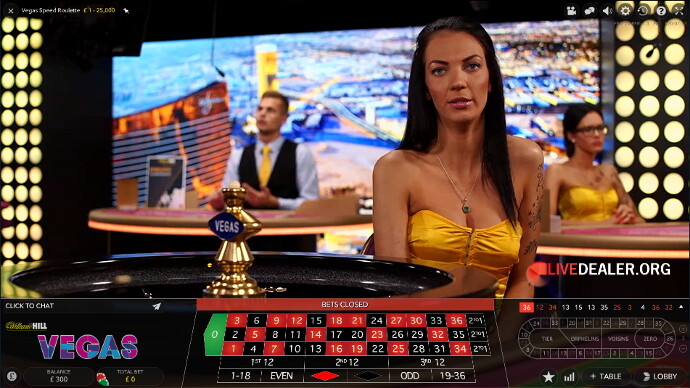 Personally I'm still of the mind that a standing dealer looks more dynamic and appropriate for faster roulette tables.
---
https://www.livedealer.org/dev/wp-content/uploads/2017/07/ffjuly2017.png
340
360
Unclefester
https://www.livedealer.org/images/Livedealer-logo.png
Unclefester
2017-07-30 21:37:39
2017-07-30 21:37:39
Fester's Findings - July 2017