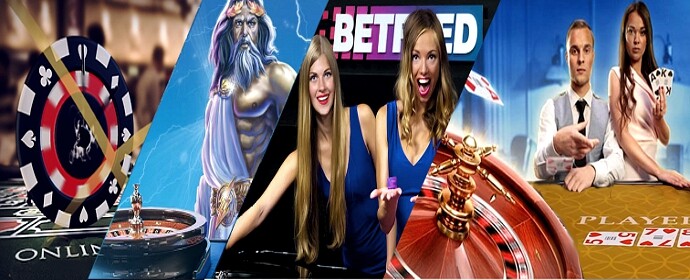 Almost a jackpot month in terms of something for most players including a first of its kind at Playtech and other happenings from September.
Private Betfred
Cometh a large new Playtech Riga studio, cometh the opportunity for a raft (time will tell) of Playtech licensee casinos new and old to open private tables.
It came as no surprise that Playtech stalwart Betfred finally jumped aboard the private table bandwagon. In doing so they've joined the vast majority of UK bookmakers already represented across live dealer platforms.
The modest Betfred bandwagon consisting of dedicated table area, 1 roulette table and new dealer uniform.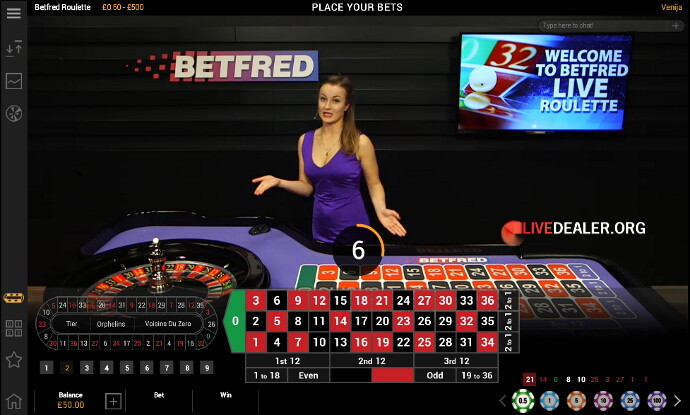 So not exactly the biggest entry into the private table sector of live dealers games. At least its more than simply a table emblazoned with the casino logo which was the norm a few years back.
Obviously the potential exists to open any (as always I know nothing) blackjack table(s) in front of the roulette dependent on the success of the roulette table and Playtech's "persuasion methods" of the benefits to Betfred.
Meanwhile there's certainly more to come at the new studio. Expect bigger entrances into casino private tables at Playtech over the coming months and years (again, as always I know nothing 😉 ).
---
New Exclusive tables
At the start of September Betsson Group opened a big new Exclusive area of shared private tables at Evolution.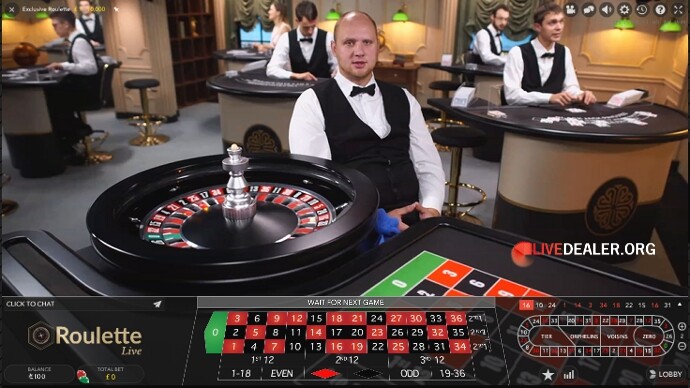 The new table area sans casino branding replacing the previous Exclusive magenta padded wall area set of tables, but this time without separate private tables for each Betsson Group casino, i.e. no tables specifically for players at Betsson, NordicBet, Betsafe and so on.
LD's blog caught an early flavour of the new tables complete with windows…..always a design favourite with me.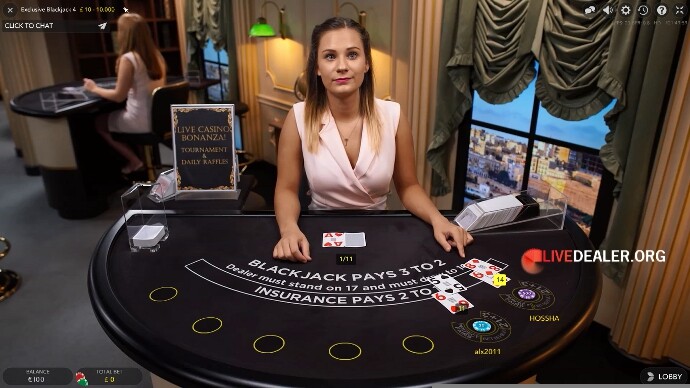 If I had to be super critical I would say this area looks a bit too much like a combination of Evolution's Clubhouse tables and the newer Romania studio tables. But that's just nitpicking and anyway I really like both those sets of tables so what's not to like. The presence of more female dealers in their new dresses would be great though.
---
Experience Age of the Gods
Facing renewed competition from rival platforms Playtech have looked to bolster their roulette table output with "innovative" and let's say borrowed features with the launch of their new Age of the Gods Roulette table.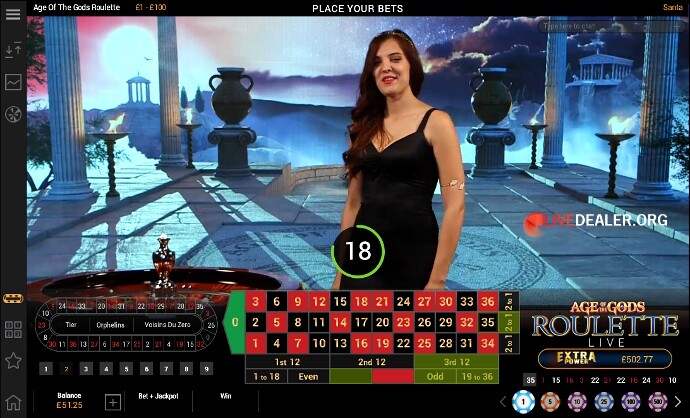 I could dissect paragraphs from the Playtech press release explaining how the table is a marvellous technology innovative first from the new studio with ultimate cross-sell potential packaged into the latest buzz phrase "live experience". But I won't bother with all that faff here other than to say how I heard it all before in varies guises. I've been playing live dealer games long enough to remember when Playtech heralded the arrival of the Live Clickable Lobby for creating "transparency for players which results in trust and loyalty" and "provide our operators with a strong competitive advantage and take the player experience to the next level."
In many respects Playtech's packaging of tables into these so called experiences evolved from the live lobbies, that aren't live anymore (not even in the casinos download client software)…..so does that mean we should now consider Playtech less transparent and trustworthy without the live lobby :?.
Anyway enough of all the platform press blurb and playing devil's advocate. I will just say, appreciate playing the table for what it is, a nice looking new table with a random slots related jackpot featured bolted-on for good measure.
---
Double Speed baccarat
No, Evolution's already zippy Speed Baccarat table hasn't got twice as fast. But players do now have the option of 2 near identical generic Speed baccarat tables. Identical that is in appearance other than dealer and of course game results. The familiar looking new baccarat table (Speed B) having displaced the Fortune blackjack table which moved back to the VIP table area.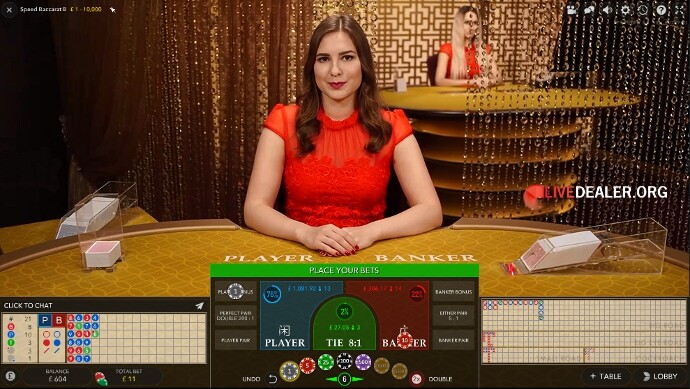 Putting asside the fact that any number of players can play at a single baccarat table, it's understandable why Evolution have introduced another Speed table. When you look at the lobby player numbers at baccarat tables it's plainly apparent that the faster tables without squeeze are more popular (albeit not all Evolution casinos offer the full spectrum of tables).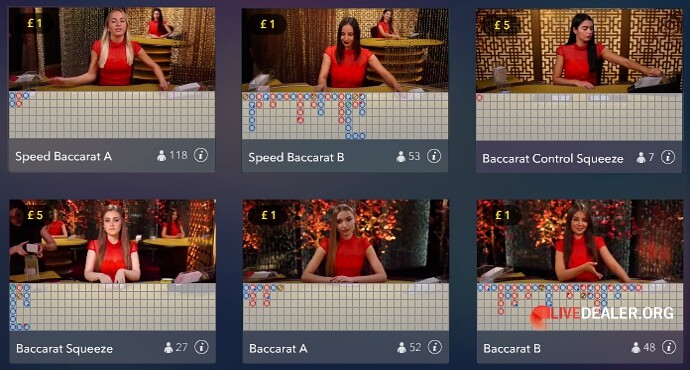 But I can't help but feel it's another wasted opportunity, as I've said previously I'd prefer Evolution baccarat tables to look more individual, each with their own table design or colour. When I fancy a change of Evo' baccarat scenery I'll continue to head over to the Punto Banco table.
---
Asian comings and goings
Players who make use of Playtech's Asia studio tables will have noticed the arrival of male dealers in the studio previously the sanctuary of the female form. Fair enough if you prefer male dealers with very English sounding nicknames such as Dave pictured here. Personally I prefer the days when female dealers dominated the landscape, with dealer names embracing the studio location (Latvian nicknames for the Riga Studio and so on).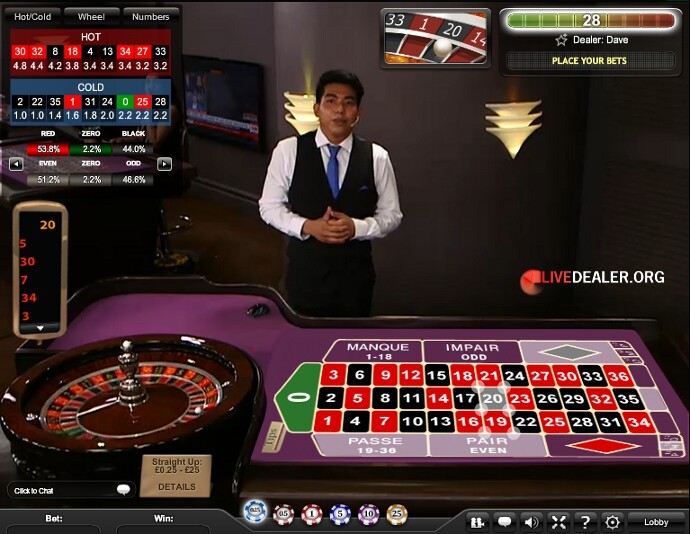 Sticking with Playtech's Asia studio, the recently launched bet365 Dragon table area now incorporates a Mini baccarat table albeit at the expense of the second blackjack table. Understandably so given how liked baccarat is with Asian players and bet365's long established connection with the Asia studio tables. If anything it was rather more mystifying that a baccarat table didn't initially feature given the closure of bet365's Europe based private baccarat table in the process of moving to the new Riga studio.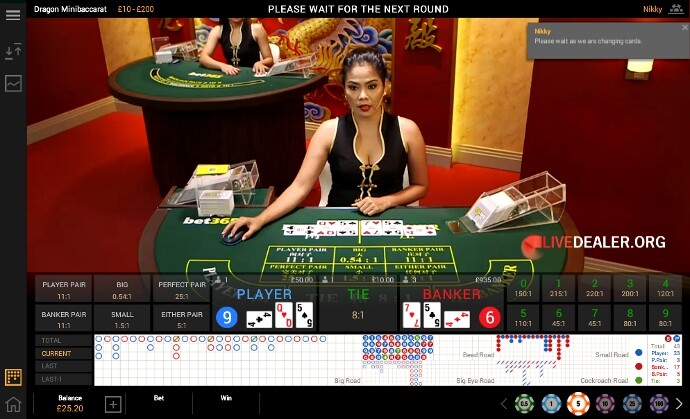 Meanwhile over at Evolution Gaming, more specifically William Hill's Macau tables, there are noticeably less Asian leanings.The Macau power of lucky number 8 table numbers are gone, replaced with bog-standard blackjack 1,2 & 3.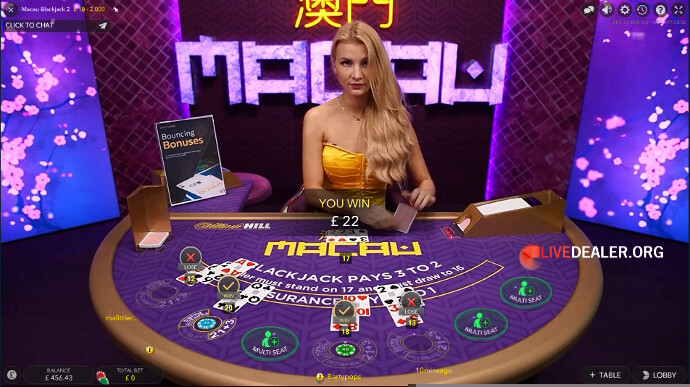 Somewhat different from the heady days back in 2015 at the launch of the Macau tables when William Hill staff (dealers and the like known to yours truly) travelled to the UK to recruit Asian dealers. Those dealers having slowly disappeared from our playing screens over the subsequent months.
---
Genting Roulette Live
The latest of Evolution's Dual Play roulette tables launched at the end of September.

Nothing new that we haven't seen elsewhere before, but at least Genting casino players can now experience the extra dimension of playing at an in-casino table without ever making the journey over to Birmingham.
Evolution have done another good job with the range of HD camera angles capturing the table action….little resemblance to those rival platform, low resolution overhead single camera setups from the early days of in-casino tables.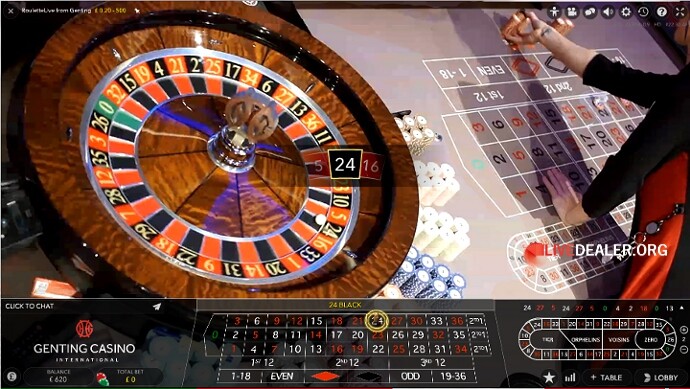 Already lined up next for the Dual Play treatment is a table at Grosvenor's Victoria Casino.
---
Jackpot September
Besides Playtech launching their new jackpot roulette table a couple more Evolution casinos now offer their players the chance to win big. Most notably William Hill who got round to adding the jackpot side bets to the poker tables.
The Jumbo 7 side bet is playable on the generic Holdem Table,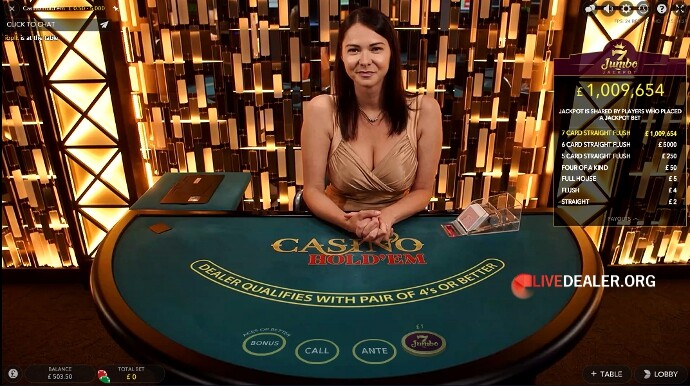 and the unnamed but still jumbo sized progressive jackpot side bet now also in play on the Caribbean Stud table at William Hill.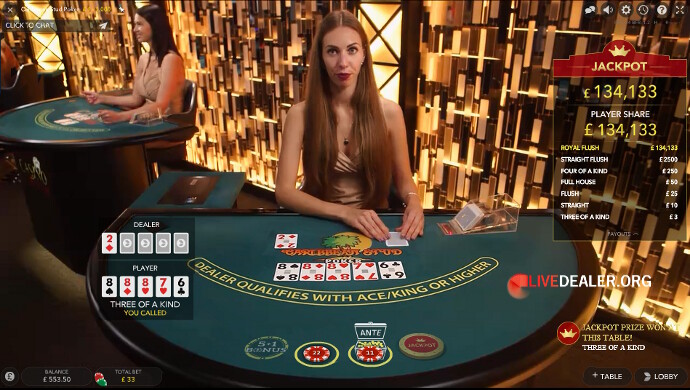 ---
Finally
I must apologise for the tardiness of the posting of this blog. Especially so to LD who worked laboriously during September updating the live casino review pages.
---
https://www.livedealer.org/dev/wp-content/uploads/2017/10/S2017.png
340
360
Unclefester
https://www.livedealer.org/images/Livedealer-logo.png
Unclefester
2017-10-09 04:20:05
2017-10-09 04:20:05
Fester's Findings - September 2017