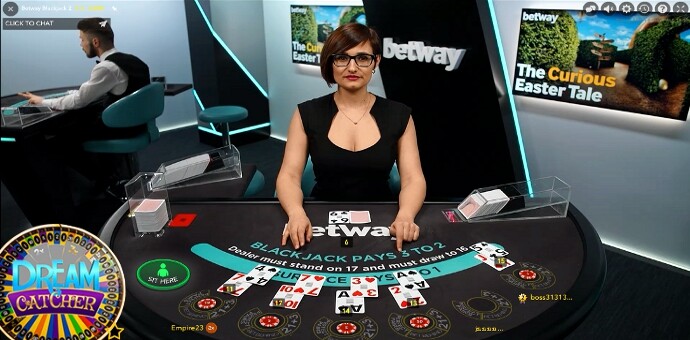 Nothing to see here, move along, all I have to offer are invisible ears. Oh wait, come back, there was more to April than just Easter.
Next generation Sky tables
Hot on the heels of the Grand Royale Liberace tables at Playtech's new studio came a very different looking new dedicated area for Sky Casino in April.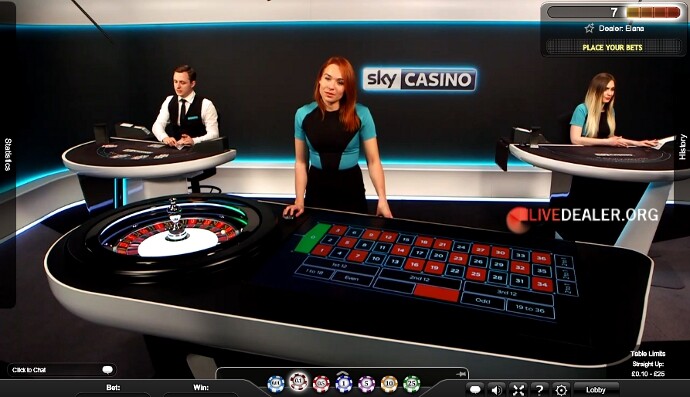 In with the new futuristic Star Trek-esque styling came new dresses for the dealers. Looking back I was surprised to see it's almost 3 years ago I unveiled an early sneak peek of what was to be the old Sky uniform….time certainly flies (not only aboard the Enterprise). Question is, are the new uniforms more Starfleet or wetsuit?
Player from the forums has already decided,
"They look like short-sleeved wetsuits. They've gone from sexy to sexless overnight"
The new Sky regular blackjack tables are using Playtech's new interface, first revealed by yours truly in March with its Mickey Mouse looking seat positions.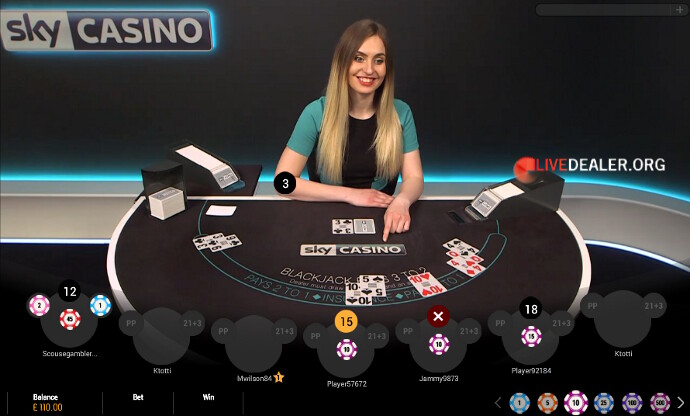 Blackjack players at Sky need never be short of a seat now thanks to the addition of a private Unlimited table….so much preferable to Bet Behind -take note Evolution!.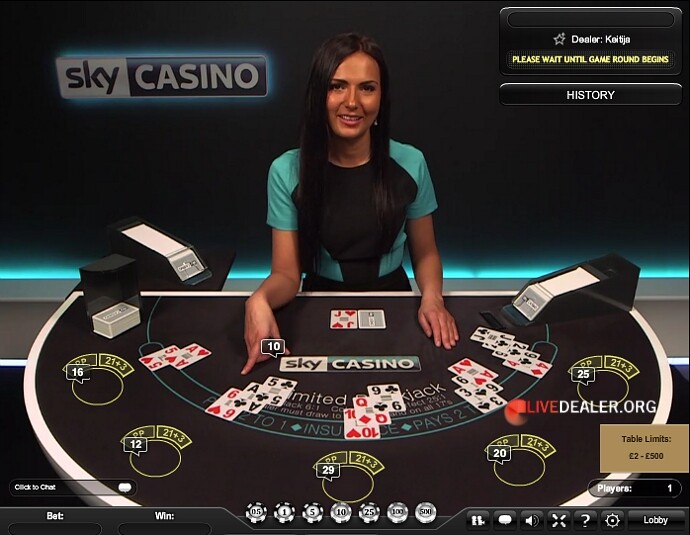 Besides all the other newness at Sky Casino is the addition of a second roulette table complete with Sky bet odds on display behind the dealer for upcoming fixtures. It would be great if the table was more than just a odds showcase, with the dealers actually talking sports news, matches in play, and so on like the old Sports Roulette table at Evolution.
---
Anything you can do, we can do (sometimes)
Back in November, live tables in Evolution's Romanian studio became widely accessible to players not in Romania. In a similar fashion, though so far much smaller scale, Playtech tables from their new Romanian studio are now playable.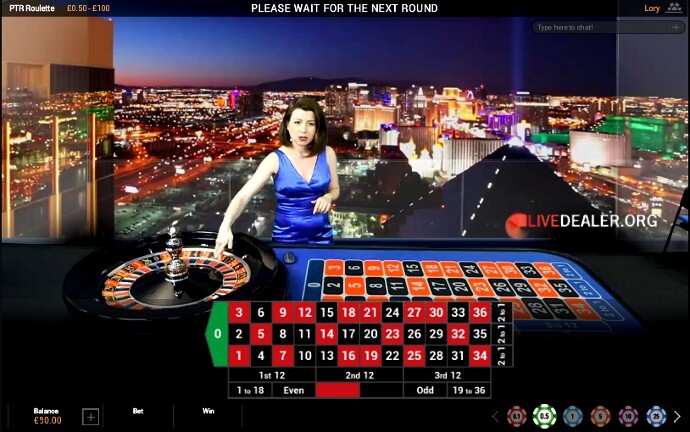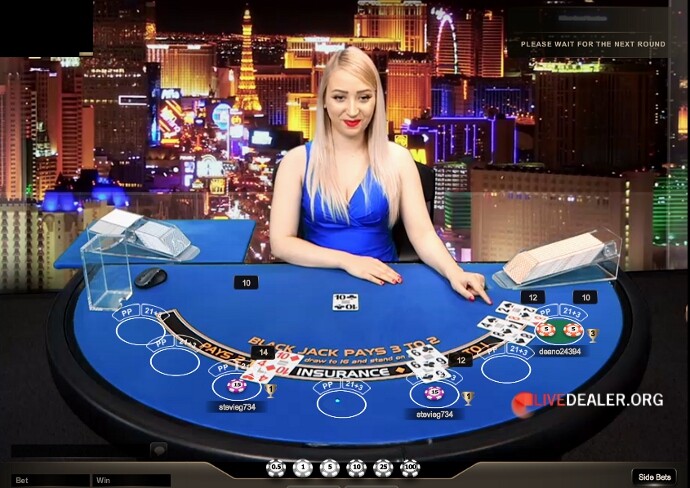 Currently you need to be playing at Ladbrokes or Gala-Coral to see the so called PTR roulette and blackjack tables in your lobby. That's if you can login to your Ladbrokes account and don't mind the occasional/frequent pop-up 😡 .
---
How big do you like your wheel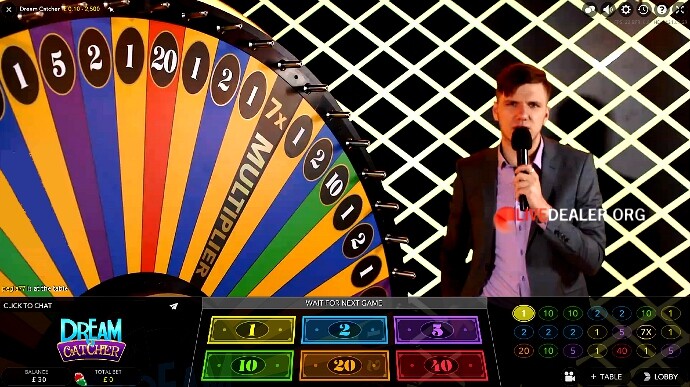 The latest ahem, enthralling Dream Catcher live game from Evolution received its debut at a select few casinos in April. Players not at the likes of Unibet and Bwin can see what they are currently missing thanks to LD's video footage below.
It's no secret I'm not a fan of cocky male game presenters who've been tasked with being entertaining, or think they are special for working on these 'alternative' tables. Nevertheless, it's refreshing to hear the presenter of the game (in LD's footage) freely admitting technical teething troubles. Something that has always been a frustration of mine is how some studios and casinos will go to great lengths to deny anything, no matter how bleeding obvious until the cows come home.
No doubt the big wheel game will be rolled out (no pun intended, honestly ;)) at more casino in May and the coming months. Though possibly not so quickly at William Hill, who so far have been hesitant to offer Double Ball Roulette or the progressive jackpot feature on Caribbean Stud Poker. Presumably W'Hill are reluctant to pay Evolution extra for the privilege of new games that take players away from their private tables until they prove a hit at other casinos.
---
Betway dedicated area
Hurrah, finally, finally!. After months of the increasing number of private tables popping up everywhere, Betway finally got a home to call their own in Evolution's Riga Studio. The new dedicated area opened at the beginning of April, but it wasn't some cruel April Fool's joke on players, the Betway table area is real!.
The Betway area styling and colouring feels similar to Sky's new tables minus the Starfleet/wetsuit uniforms. Tables so far consisting of 7 blackjack tables as before.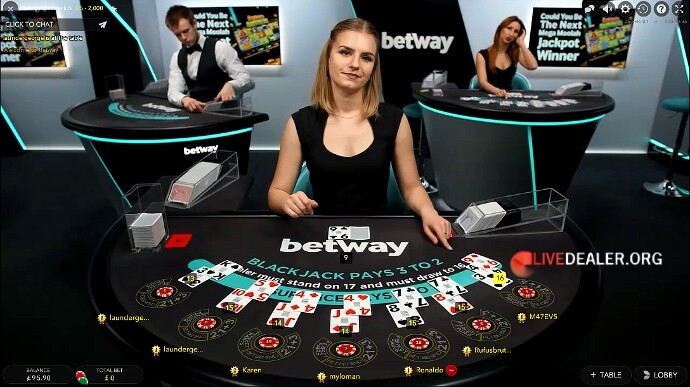 One new table to Betway is a multi-camera private roulette.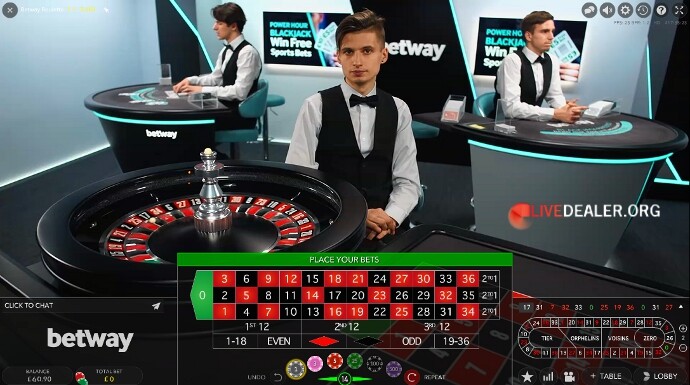 ---
New Bwin tables
Bwin's latest expansion and makeover crept up unbeknown to me while I was distracted elsewhere (no, not playing Dream Catcher).
It was a case of curtains for the old roulette window table with the launch of new English private tables matching the German language tables that opened last year.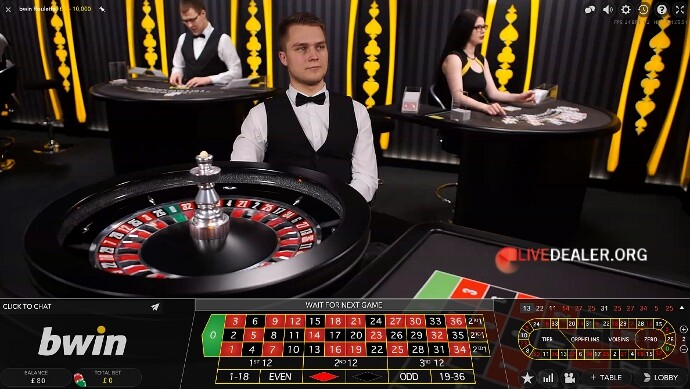 Gladly one piece of the original German styling that hasn't made it to the English tables is the yellow neck scarves. They've been replaced with a nicer, more subtle yellow dress detail. Hopefully all those scarves (ties, ladybirds, whatever) at the likes of Grosvenor, 777, Genting, et al have had their heyday at Evolution and won't be turning up at literally every new private casino area anymore -please take note Playtech, before you do it :P.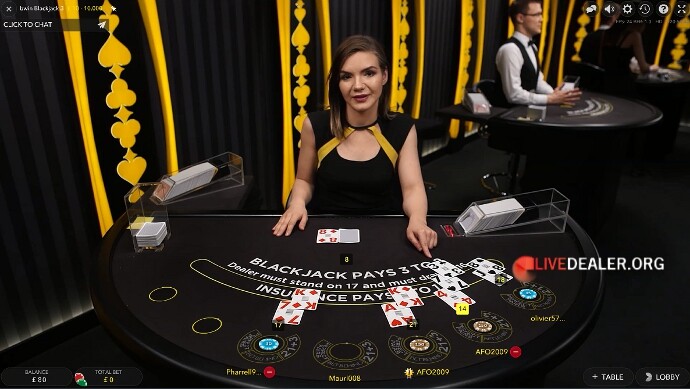 ---
Easter retrospect
I'm been wondering, can I still accuse Playtech of turning Easter into a Playboy theme promotion if dealers wore invisible (well almost) ears. In past years my main criteria being that it was something that female dealers were 'required to do' and not just for fun if male dealers also had to wear them.
In case you missed them, which was a lot easier this year, Playtech general floor tables in the old Riga studio had dealers in new see-through ears. Perhaps the ears were supposed to look more classy and alluring, but the main problem was that they were nigh impossible to see on several tables with colourful backgrounds.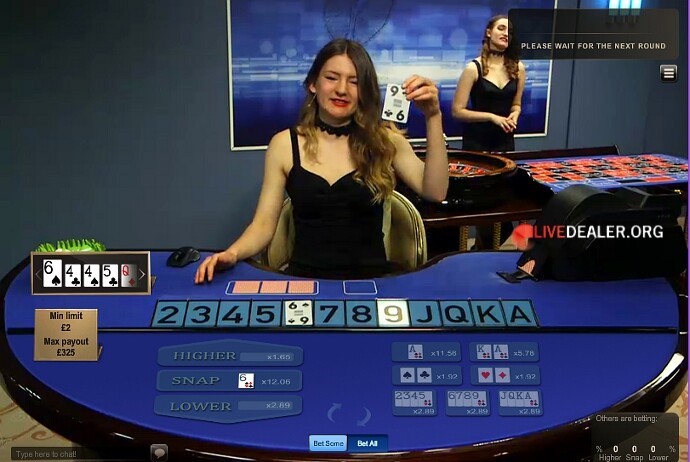 Unlike previous years the majority of dedicated table areas were devoid of ears. The notable exceptions being Gala and Coral private tables.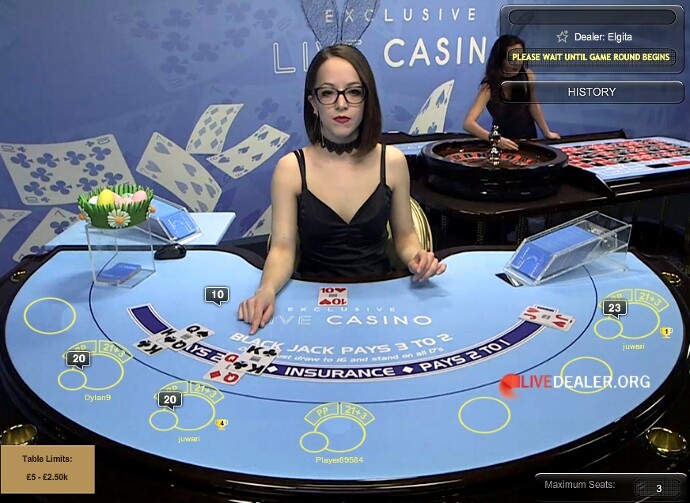 Coral's dedicated table area is on is way out with new tables coming very soon.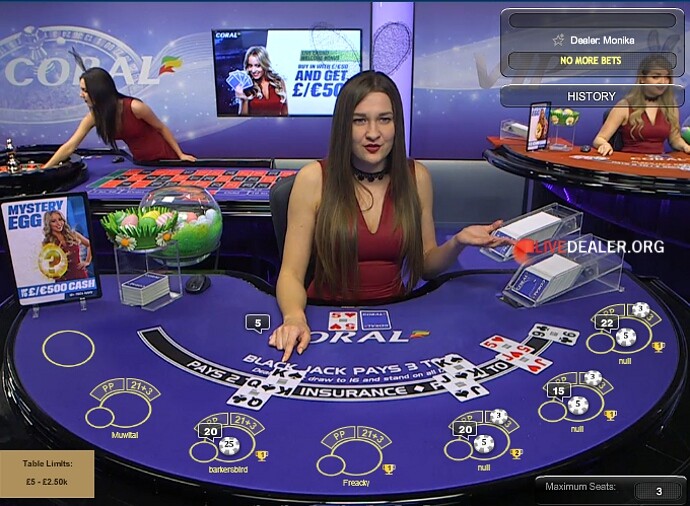 Bet365 again avoided any Playboy bunny comments from players by having just eggs on display.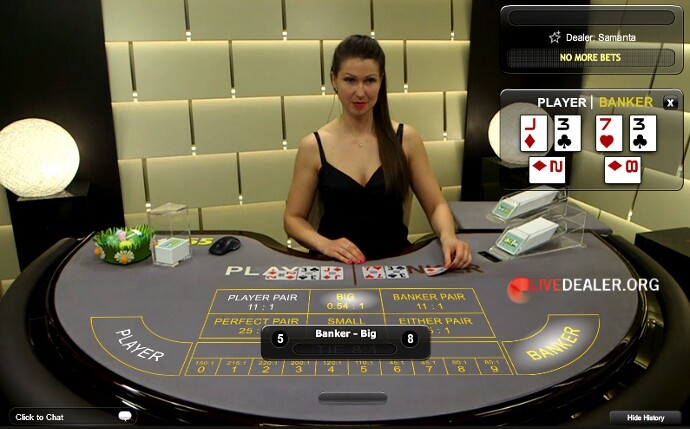 Surprisingly Playtech missed the opportunity of having new gold ears for the Liberace Room tables 😯 ….maybe next year.
The old ears may be gone for now, but it was nice to see one memorable dealer from the early days of Playtech still plying her trade on the old Casino Hold'em table. Poker options at Playtech are set to increase with the imminent launch of the new 3 Card Brag game.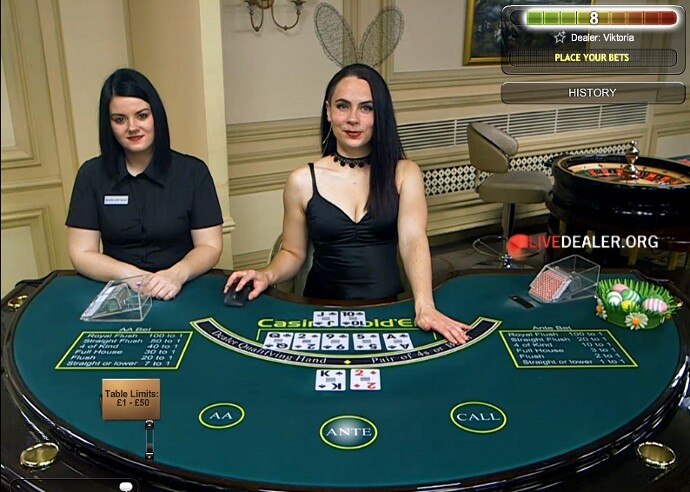 A scout over at Evolution Gaming, who've never gone big on Easter, revealed visible bunny ears at the Leo Vegas Chambre Séparée Party table.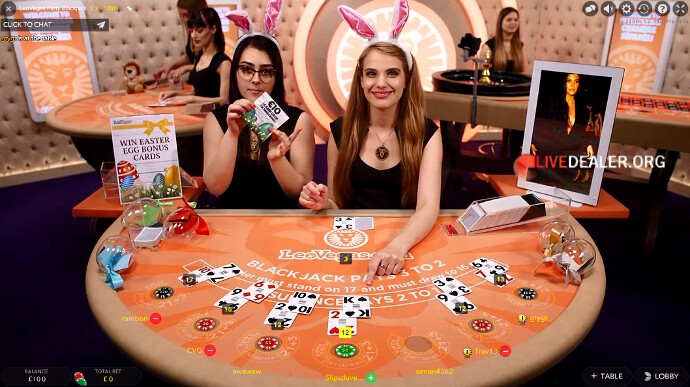 ---
A new poker table
No, I'm not referring to the new table at Playtech. While other casinos at Evolution are removing private poker tables Grosvenor is bucking the recent trend.
"spot the other blackjack table not yet open visible in background"
The unused spare blackjack table in Grosvenor's dedicated area is now in daily use as a private 3 Card Poker table.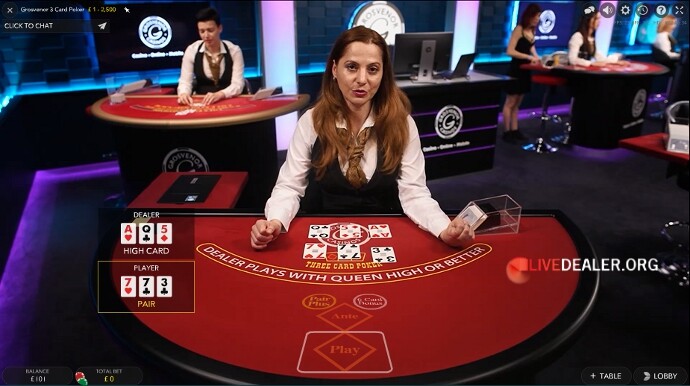 ---
Female jockeys at Playtech
Besides Easter eggs, other goodies to be found at Bet365 in April were Grand National themed private tables. Dealers looked the part in riding gear, but alas it was only a backdrop image and not a live feed of the actual race as Coral had for Cheltenham.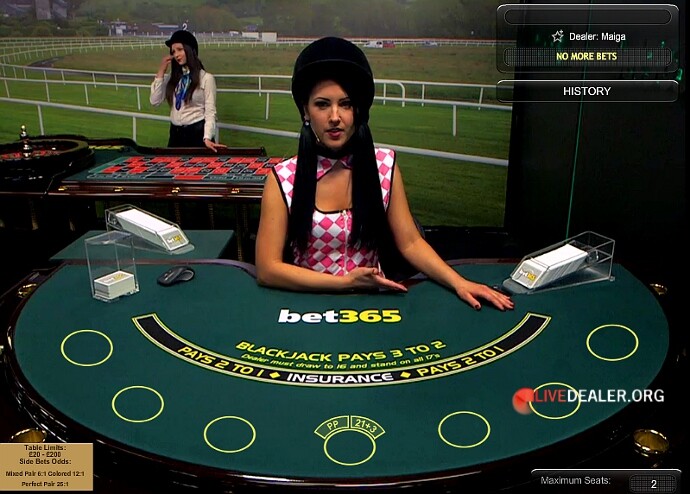 It's possible that was the swang song (or should that be final fence?) themed makeover of Bet365's old private tables. Lest you forget, Playtech's new Riga studio….which I'm hoping to see more of in May.
---
https://www.livedealer.org/dev/wp-content/uploads/2017/05/FFapril17.png
334
360
Unclefester
https://www.livedealer.org/images/Livedealer-logo.png
Unclefester
2017-05-03 21:48:17
2017-05-03 21:54:50
Fester's Findings - April 2017