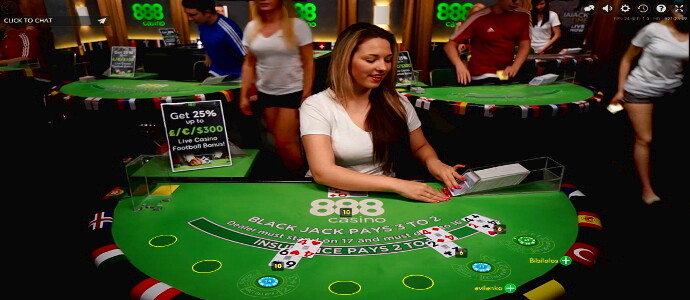 A major football tournament is a good excuse to get dealers in shorts and there was lots more to see in June.
The next next generation
No not a new Star Trek series. Although Unibet's new private tables do look like something off a futuristic flightdeck.
The new studio tables in Riga (English language) and Malta (Flemish,Swedish,French) are the third generation of Unibet dedicated areas at Evolution Gaming.
Private tables available have increased in number and game range (more on that below), and now have a dedicated team of dealers in new uniforms.
Going by the number of players when I've visited, the private tables seem to be a hit at Unibet. Actually I couldn't say how many were Unibet players because the tables are not completely private. There's a new live casino from Stan James (powered by Unibet) and its players also have access to all the private tables. Or as LD put it,
So pretty much a different front door to the same casino
Whichever the front door, I much prefer the new 2016 look over the 2014 design.
---
New Hold'em tables
I've long been an advocate that there should be more generic Casino Hold'em tables. Especially so at Evolution where the dealer frequently has to contend with a couple of hundred players at a time and the deluge of player chat coming their way.
Over at Playtech Hold'em player numbers are substantially more modest and much less vocal. Nevertheless Playtech have decided that it was time for another table, albeit this time in the Asia studio.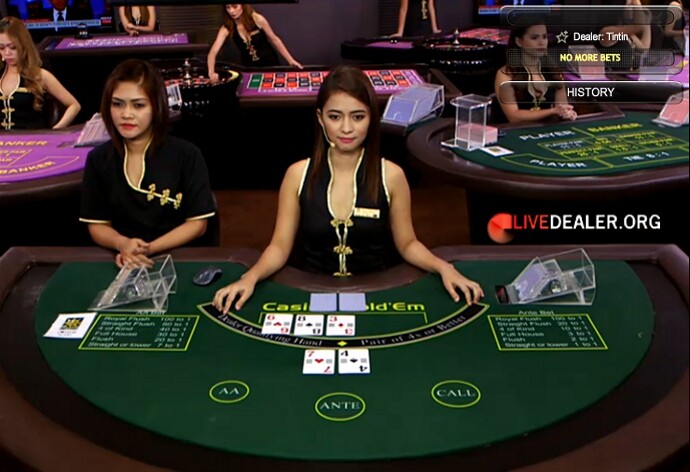 The new Citrine Hold'em table is available at Betfair & Gala Casino.
Evolution likewise opened a new Hold'em table in June and also not in Riga. The new Unibet table joined the other Flemish language tables in Unibet's private area in the Malta studio.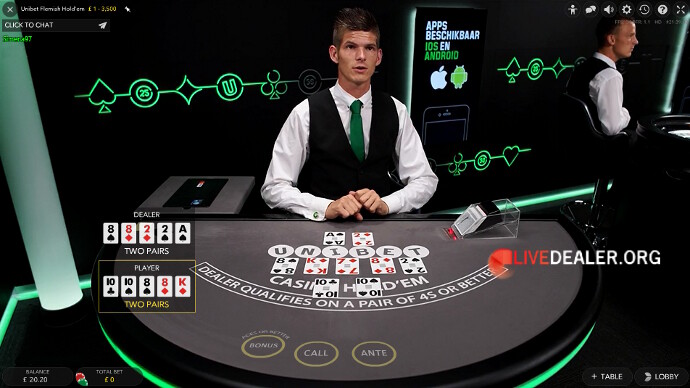 It's debatable if the reasoning for the extra Playtech table is primarily to entice Asian players or a shallow offering to poker loving players when faced with the multiple poker game variants offered at rival platforms such as Three Card Poker, Caribbean Stud Poker and new Ultimate Texas Hold'em.
Hold'em feels markedly different, almost sterile at Playtech compared with Evolution. This is exemplified by dealers such as live dealer of the week Milana and her use of card name parlance and suggesting possible hand outcomes to help players decide whether to call or not.
Playtech dealers are on more comfortable ground at the baccarat tables telling players if it was a big or small game, what sidebets you would have won on and so on when the system is prompting them after the event, rather than showing their card and game knowledge (or lack of) on the Hold'em table.
---
Further baccarat war skirmishes
In May's blog I wrote about the ongoing battle between Playtech and Evolution for baccarat players. Well it seems Genting live casino were also engaged in a battle to attract players to their baccarat table at Evolution.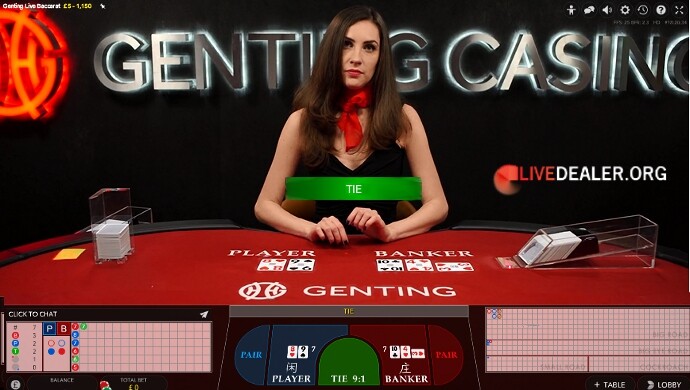 While nobody was looking Genting increased the payout on Tie to 9:1 from the standard 8:1 you find anywhere else.
Obviously the increased payout is aimed at getting more players than the usual solitary player on the table. But how it's supposed to have its desired effect if there's no obvious publicity so far (on the casino site or elsewhere) about the increased payout remains unclear. Even when I asked several of Genting's dedicated dealer team they quoted the standard 8:1 payout for Tie and were unaware of the increased payout which has apparently been in operation for the last couple of months.
I've often found that players expect too much of the dealers, including more absurd accusations of dealers being taught card tricks. But I would have expected the dealers to be briefed on such a basic thing when they have their team meetings.
---
Table merry-go-round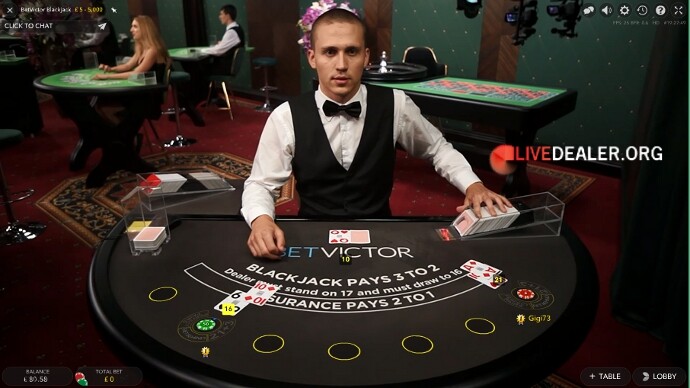 All that was missing in June at Evolution was some annoying background musical sound effects to feel like a game of musical chairs on the blackjack tables.
Following the opening of the new Unibet area in the Riga studio several generic blackjack tables moved into the vacated 2014 Unibet area. Which in turn freed up table space on the old generic studio floor for new tables. Perhaps most notable of which included the return of BetVictor who opened a new private table nearly 3 years after they closed their dedicated area at Evolution.
---
Ich bin ein Live-Dealer cont…
German language tables are on the increase across several platforms and casinos. Though sometimes more often closed than open, such is the case with Playtech's German Roulette table.
Evolution have opened a German language table area in the Malta studio. The new VIP tables consist of a couple of blackjacks, an Immersive Lite roulette table and more 'delightful' neck scarves. All the tables are presented in the now standard HD user interface.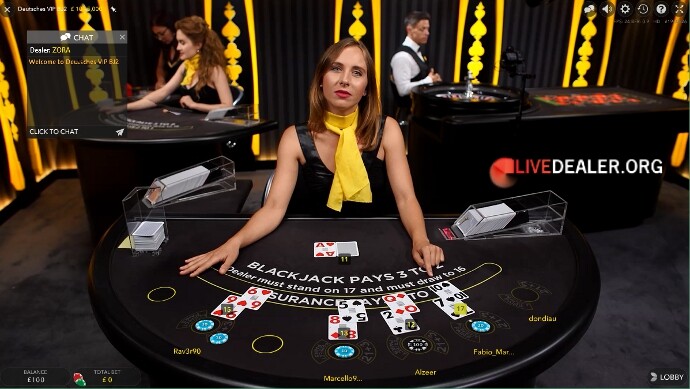 A nice feature of the roulette table is that that it can be played regular European roulette rules or French style with La Partage rule. Even though you find this increasingly at other platforms it's a rare bonus lacking at the majority of Evolution tables.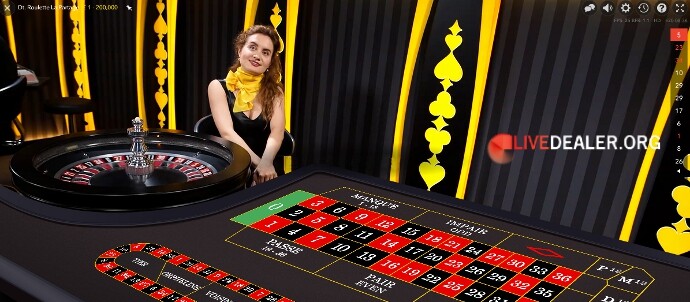 The VIP German tables are currenty available at Bwin live casino. It's reasonable to expect some of GVC Holdings other brands such as Sportingbet, Party Casino & CasinoClub (who launched their first ever live casino in June) to have the tables sometime.
More German options
Extreme Live Gaming and NetEnt each have a German language roulette table.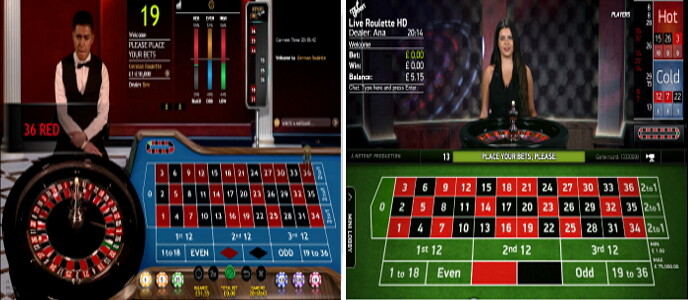 Both roulettes are available at Mr Green casino. Mr Green players can also make use of their private Deutsches blackjack and generic roulette at Evolution's Malta studio.
---
Malta full steam ahead
It's official, Riga, Macau, Gibraltar are so yesterday. Malta is the future. Well maybe.
There's an increasing amount of online casino activity based around Malta. Over the last year we've seen tables from the Dragonara and Oracle real (bricks and mortar) casinos go online.
Meanwhile the NetEnt and Evolution studios continue to flourish in Malta. Evolution's studio especially had a busy month with the opening of the new Unibet and German VIP areas. July is already looking busy with a new private area due to open for a UK focused casino.
Further ahead the future looks rosy as bookmakers perhaps contemplate moving to Malta from Gibraltar, whenever the UK finally invokes Article 50 and goes ahead with Brexit.
---
Euro 2016
Naturally the Euro 2016 tournament featured at the live casinos. Though with less decorations and fanfare than might have been expected based on previous promotions.
Despite their very large European player customer base Evolution casinos were for the most part very low key. The removal of the Sports Roulette table last year to make way for the Diamond table seems especially perplexing at times of major sporting events while other tables continue to open nonstop.
Bet365 were among of handful of casinos who pushed the Euro boat out opening extra themed soccer tables. Shame about the use of the word soccer, but at least they made an effort including the dealers wearing shorts. Players were kept abreast of the matches with old school score flip charts and flags of the nations playing.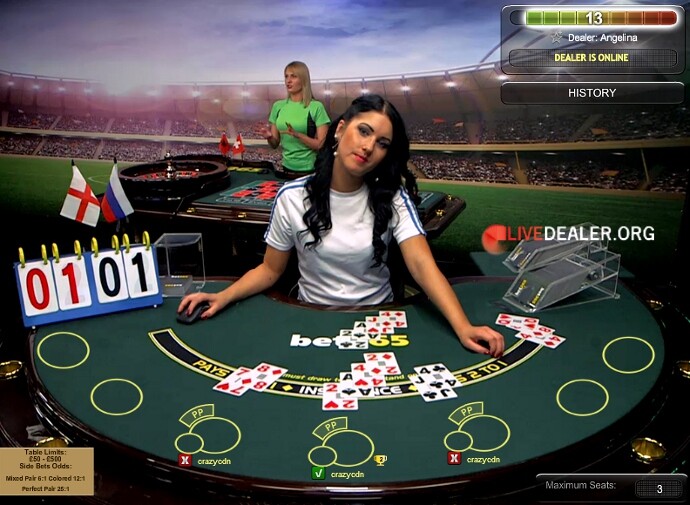 Somewhat surprisingly based on their previous track record, William Hill were in the have-nots. No flags, backdrops nor dealers in football attire. Although they put some of their £1 million investment to use displaying the scoreline on the giant Vegas video walls…maybe the William Hill dealers wished they were wearing football shorts sitting next to those giant heat sources ;).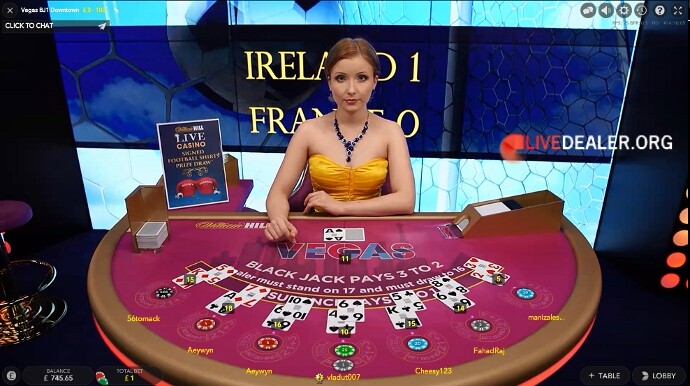 William Hill were giving away signed football shirts during the tournament stages and the enchanting Promotion Hosts including Sanita kept busy doing the rounds with free sports bets.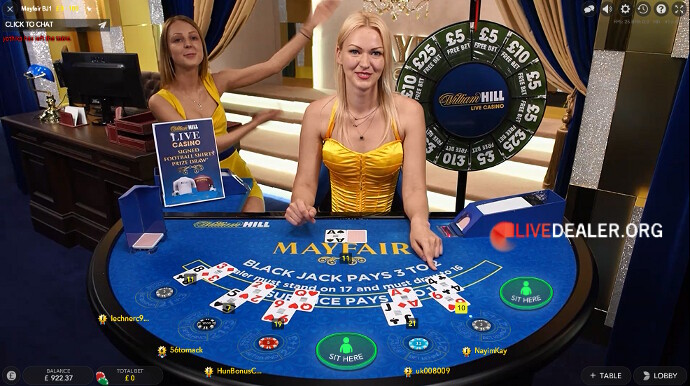 ---
Paddy Power observations
Besides their Euro 2016 makeover Paddy Power's tables at Playtech caught my attention for a couple of reasons.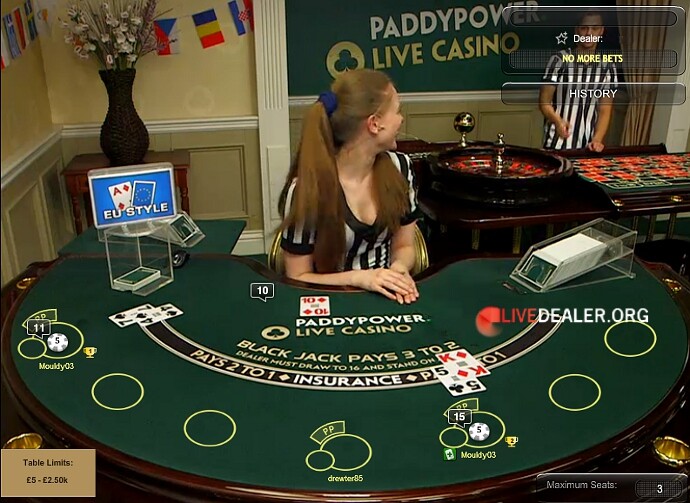 In the latter half of June the private blackjack tables switched to the EU style deal.
More disturbingly I came across some dealers engaging in cross table chatting including turning their backs on players to chat to dealers behind them even during the game round. Cross table chatting is something I frequently bang on about not liking since it was first actively encouraged by the bosses over a year ago on William Hill's Vegas tables.
At least WH Vegas dealers are now instructed to not turn their backs on players. The ex Evolution pit boss at Playtech should keep more intouch of the latest developments at his previous workplace rather than Playtech simply replicating the bonus promotion ideas and working practices he brought with him from last year.
I'm half expecting one day to open the Paddy tables and find the dealers wearing green neck scarves….no I take that back, I shouldn't have said it, I'm sure somebody will think it's a good idea.
---
Party time again
Leo Vegas joined the growing number of casinos at Evolution with a dedicated area. The new Chambre Séparée area looks pretty cool once you get used to the bright colours. Tables available include Celebrity Blackjack Party.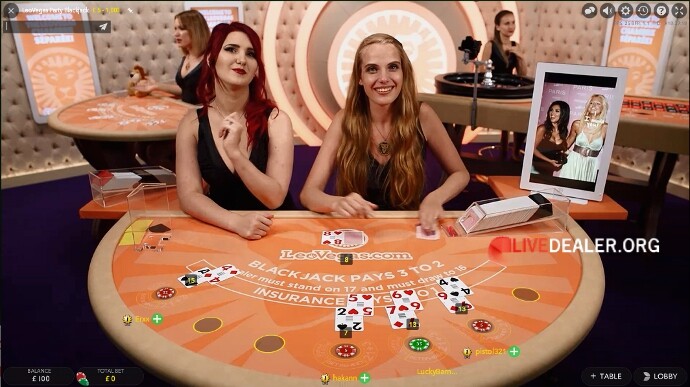 Evolution's original generic Party table has never been a table I wanted to stay very long at. However I like the feel of the new Leo Vegas table much better. Being a private table it's more cosy, less chaotic and there's no continuous music playing in the background.
When the generic table opened it generated a fair amount of discussion around the dealer/presenter setup,
with 2 girls on 1 table. And I think it would be much better than it is
The dealer and presenter arrangement has been tweaked for the private table. On the Leo Vegas table at dealer change only the presenter leaves the table and the dealer moves over to presenting.

In practice this means there's continuity on the table if you're having an interesting conversation and it limits the feeling of the dealer and presenter duo becoming a clique from working together all day. This arrangement also mixes things up a bit as you don't always get a male and female working at the table and the inevitable playful flirting that can become tiresome.
The dealers Leo Vegas necklaces are a nice finishing touch to the area….thankfully they avoided the scarf option.
---
Shorts
Not more dealers in football shorts. Instead here's a quick summary of other items for the month of June,
– Pexit…..Paf decided to exit the UK before the UK got to leave Europe.
– Lucky 7…..Evolution named Live Casino Supplier of the Year again.
– Hooray…..Double Ball Roulette is now available at Mr Green casino.
---
https://www.livedealer.org/dev/wp-content/uploads/2016/06/FestEuro.png
345
360
Unclefester
https://www.livedealer.org/images/Livedealer-logo.png
Unclefester
2016-07-02 03:35:17
2016-07-02 03:35:17
Fester's Findings - June 2016