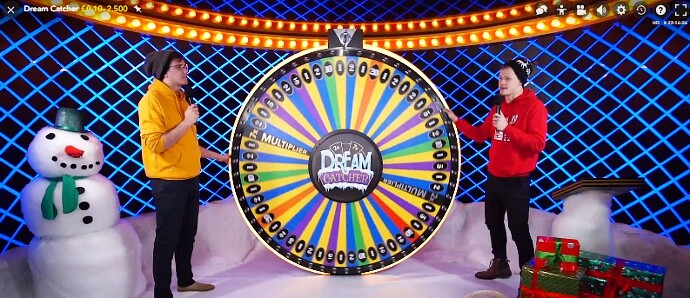 I've put together a collection of findings and observations that for various reasons haven't made it into previous Fester's Findings or indeed in some cases the forums for 2018. Think of them as a live dealer casino advent calendar if you will.
#1
Somewhere different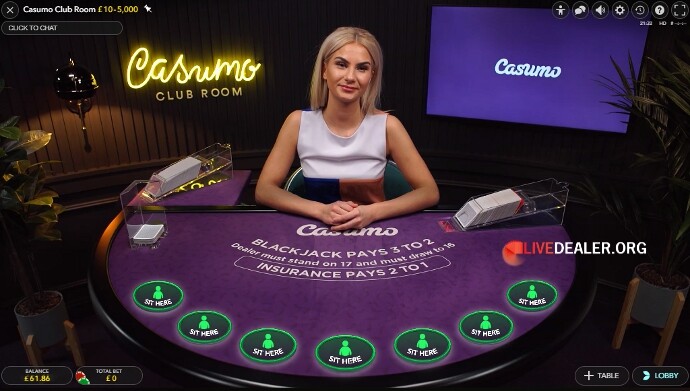 If you're looking for a change, Casumo is one of the more quirky Evolution powered casinos. It's noteworthy for having several distinct looking private tables including 4 blackjack,

and a multi-camera European roulette table.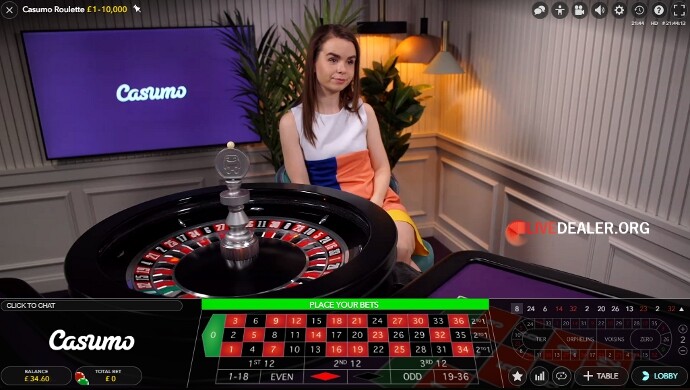 ---
#2
Party duo
As a devotee of live dealer games what could be better than a female dealer?…well how about 2 female dealers/game presenters.
For a long time Evolution Gaming wasn't of the same mind when it came to their Blackjack Party table launched back in 2014. Evolution went with a male and female presenting format and stuck with it. At the time it raised opinions in the forums from both sides of the table;
"For sure it's really interesting concept of game managing, but as I know, they've started with 2 girls on 1 table. And I think it would be much better than it is now"
"The male & female dealers can become a bit too much touchy & into each others chat. I realise they have to keep the party atmosphere going and when players aren't always talking it must be an easy thing to slip into."
When Leo Vegas subsequently launched their Celebrity Blackjack Party they seemed to be conscious of such opinions. Leo tweaked the dealer changeover so that both didn't leave together and you often get 2 ladies behind the table.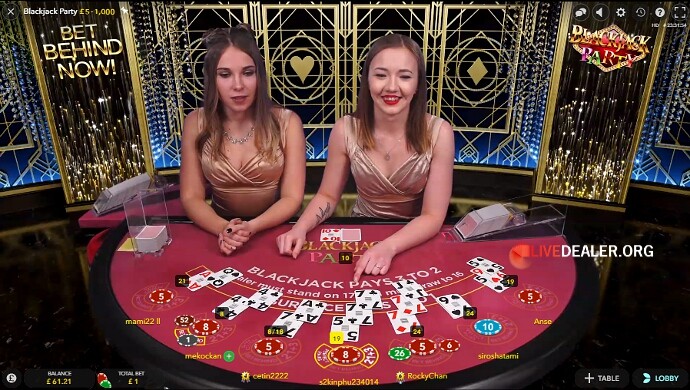 Meanwhile back on Evolution's main Blackjack Party table it's took until 2018 for the management to relent on the original decision and go ahead with allowing a couple of female game presenters to work alongside each other on the table. Rejoice! … and be grateful not every casino change takes so long.
---
#3
Third option
When it comes to live dealer games the vast majority of European players will have played Evolution Gaming or Playtech tables thanks to the market dominance they've established.
In comparison, NetEnt having only launched their first live casino product in 2013 are probably the third platform such players (and UK players in particular) could name if push came to shove. Player exposure to NetEnt games is on upward trend though (thanks in part to deals with 888 etc) and sure to continue now that their live games are available at two more prominent casino sites.
NetEnt tables (having replaced short lived Extreme tables) appeared alongside tables from Evolution at Grosvenor's casino site at the beginning of September.
More recently and more significantly for NetEnt (wishing to increase its UK footprint) was the deal struck with William Hill which came to light at the start of November. As the press release was being circulated NetEnt tables were already integrated and running beside Evolution tables under the "Live Casino" tab at William Hill.
I pity the poor William Hill live casino Host we normally see walking around Hill's private tables in Latvia who has to dash to NetEnt's Malta studio when players raise an issue in the chat box 😛 .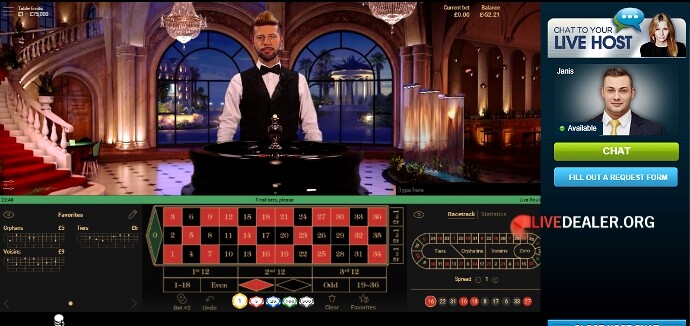 So that takes the number of live platform providers at Hill to three with Playtech games remaining, though separate under the "Casino" tab. For how much longer though is anyone's guess if NetEnt tables prove a hit. Quoting oneself from the forums;
"Can't say NetEnt have ever been my preferred choice of live games…..albeit one of my all-time favourite dealers hails from there so they must have done something right"
---
#4
Four X percent
Teddy Sagi, the Israeli entrepreneur who founded Playtech has sold off the remaining shares he held, amounting to approximately 4.8% of the business.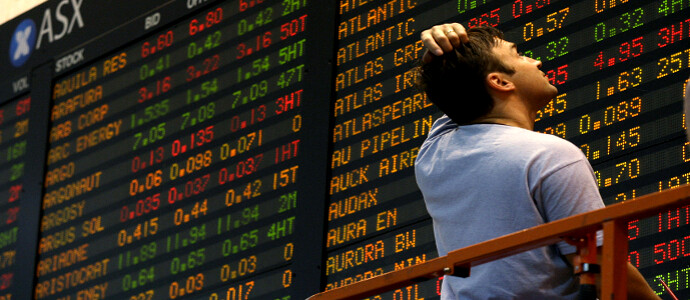 Shares in the company were more than 40% down at the end of November over the previous 12 months.
It's been a more "challenging" year for Playtech, having to issue two profit warnings attributed to a decline in Asian markets.
On a more upbeat note, highlights that Playtech can point to for 2018 include the partnership deal with Authentic Gaming. And also completing the $1bn takeover of Italy's biggest biggest sports betting firm Snaitech in August.
Speaking back in April Mor Weizer, Playtech chief executive said of the proposed Snaitech deal;
"The acquisition of Snaitech represents the continuation of our strategy to invest in leading retail brands in fast growing, regulated markets"
….as it's nearly Christmas I wont dwell on an exchange of views I once had with a loyal Playtech dealer who said that's not what Playtech were about 😉
---
#5
Five hundred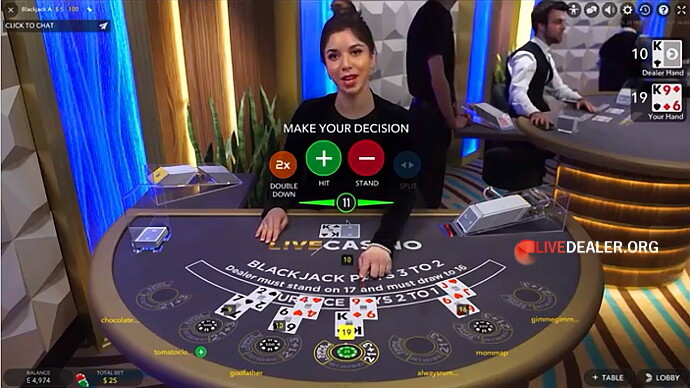 If you've ever questioned how many live tables Evolution Gaming has spread across its various studios including Canada and newly launched Atlantic City (both pictured here) the answer is around 500. Well that's the figure quoted at the end of Q3 for 2018. With Dual Play tables alone now accounting a fair number to that tally (something which I'll return to in the next calendar instalment).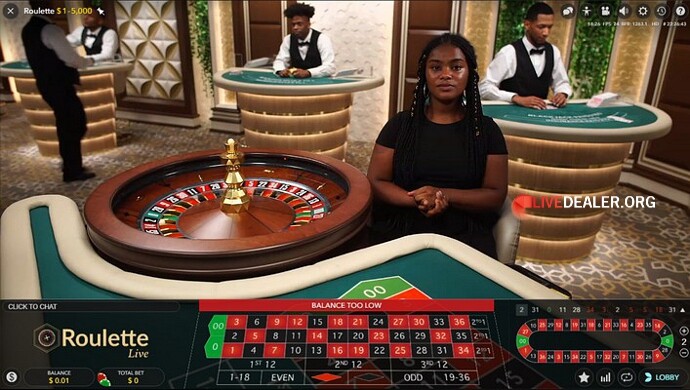 No time for Evolution to sit back over the festive period though with sources already saying that looking to 2019, focus turns to Malta and the possibility of further expansion, potentially a new studio.
---
#6
William Hill Club Royale
Throughout 2018 Mr Green casino continued to expand the diversity of its live table offering from multiple providers (Authentic, NetEnt, Evolution).
In November the number of Evolution private Mr Green tables increased from 6 with the addition of new Club Royale Blackjack tables. Obviously aimed at the VIP end of the market with their smooth, refined look, though not so high limits as Evolution Salon Privé tables.
The 3 new Club Royale from Evolution's Georgia studio add to the European spread of Mr Green private tables already in Latvia and Malta.
European markets was the reasoning behind the cash offer from William Hill to acquire Mr Green at the start of November. As LD posted in the forums;
"William Hill's rationale for the purchase, as explained by CEO Philip Bowcock, was to strengthen the group's non-UK revenue base. The purchase is expected to lift the international share of group revenue from present 14%, to 21% and provide William Hill with a well established, and fast growing EU brand(s) with multiple EU licenses and a strong presence in a many EU countries…Nordics particularly."
Or you could also say William Hill are attempting to smooth over Brexit! 😛
---
#7
7x7x7x
If you think it never happens you'd be wrong because it did happen this November. What am I referring to you ask? If I say Christmas came early on Evolution's Dream Catcher big money wheel game any wiser?
Yes that's right, a streak of 7x multipliers followed one after another (three in total) and then to the jubilation of players the number 40….we'll assume players who had only covered number(s) 20 or lower weren't quite so jubilant 🙁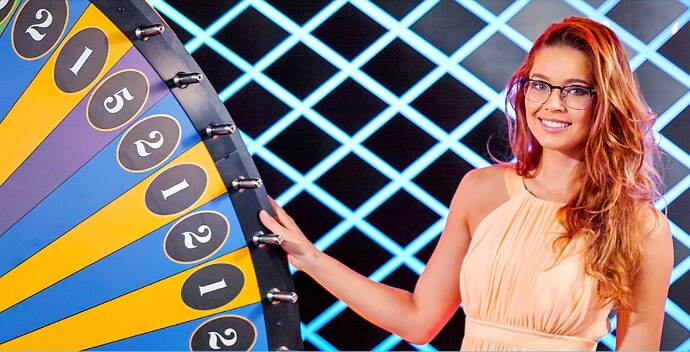 And if you wondering, the payout was over €3 million to winning players with a bet on 40.
---
#8
Italia 888
Whilst we've seen a consolidation of private table areas at William Hill and more shared tables at other casinos, 888 casino continued to sneak in an extra table or two where possible.
The number of private tables at 888 (including 777) rose above the 30 mark with the addition of Casino Clash and extra blackjack tables. Of particular interest if you're speak the language, or just learning is the addition of 2 Italian language blackjack tables (Italia & Tricolore).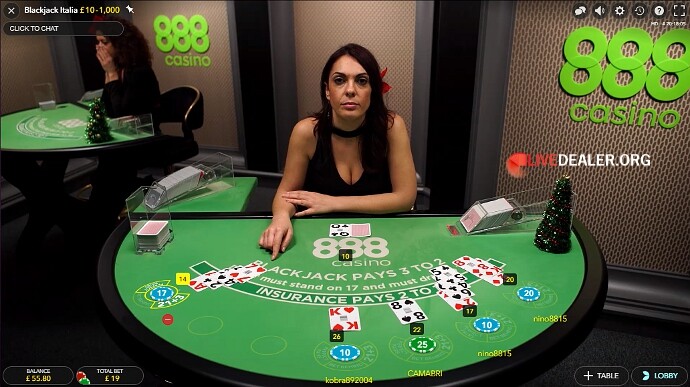 Regulars to the forums will know I have a long connection to Italian language tables. Specifically the way other casinos and a certain platform exclude non-resident Italian players citing regulatory reasons. Especially exacerbating when the same platform doesn't stop Italian players joining English tables….yada, yada, alright enough! 😀
Of course these aren't the first Italian language tables we've been allowed access to. Evolution's generic Punto Banco table remains a personnel favourite place to play baccarat, courtesy of 888 casino again.
---
#9
Nine plus Fiesta
As an online casino it's all very well having multiple private tables your disposable but what to do with them at less busy periods. Other than the obvious close them, Mr Green (now with 9 private tables) has another solution under his iconic green bowler hat – put them to use targeting another player demographic.
If you an early to bed person you'll have to trust me on this. During the wee hours of the night when German players have gone to sleep. At Mr Green's Deutsches blackjack table the music is switched on (when they remember) and the table morphs into FIESTA BLACKJACK. I'm sure it's all official and not just some rogue dealers having fun when supervisors have left the Malta studio 😀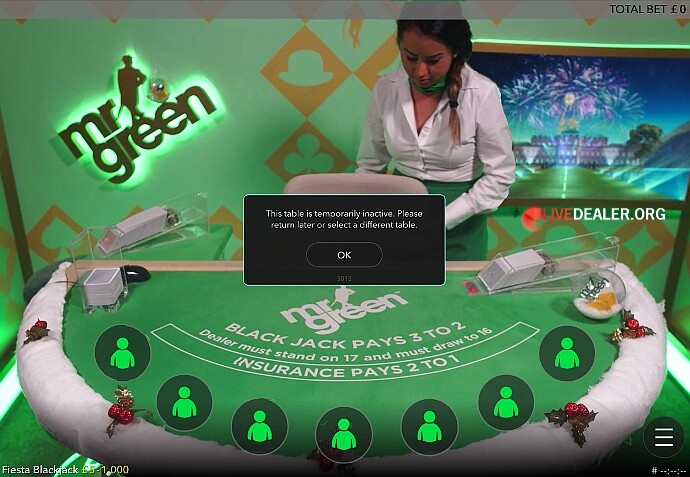 Think of it as a party table for a select few players who understand the dealer when she greets them with an enthusiastic 'Hola'.
---
#10
Mini-Me moment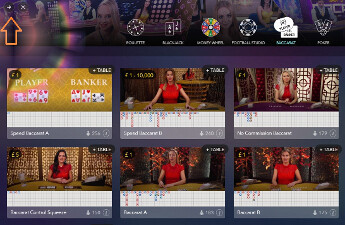 A couple of months ago Evolution added a small but rather neat feature to their live table lobby.
The MINI-LOBBY feature (accessible via the arrow top left of the regular lobby screen) allows you to view a reduced number of tables in lobby format while continuing to play at your current table. It's probably most useful if you look for runs on roulette/baccarat or are just waiting on a free seat at a particular blackjack table.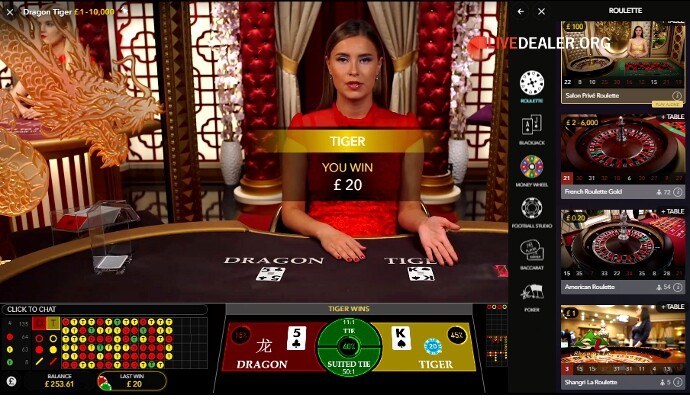 Personally I much prefer this arrangement than multiple game play. It's a good example of how the various live platform providers can continue to tweak their product to the benefit of players. Without resorting to gimmicks that have no practical value such as those ridiculous large lobby tiles you encounter….they're so annoying when you just want to skim the available tables.
---
#11
Dream Catcher Mk II
Something which I alluded to last year,
"odds-on there will be more Evolution Money Wheel games uncloaked in 2018"
did indeed come to pass in 2018, though you'd be forgiven for not knowing it as the second money wheel game from Evolution Gaming is rather hidden away as a private table for Casumo casino. It's the same game in all respects as Dream Catcher except for being called TOPWHEEL TREASURES.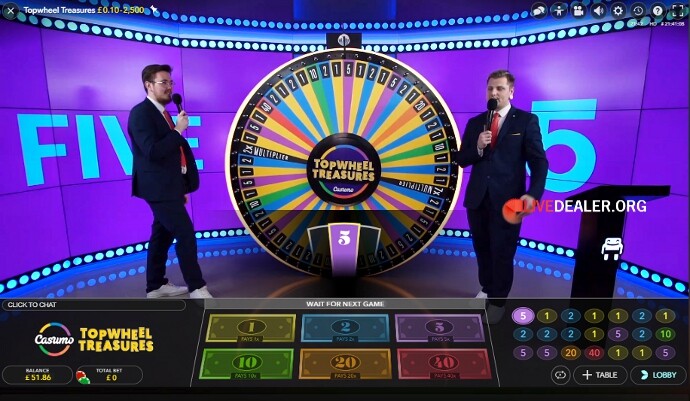 As for more, we're left waiting to see if and when Evolution commit to another big wheel based game when they're not busy launching new products such as Infinite Blackjack & Lightning Roulette, new format baccarat format tables, new poker variants, opening more traditional live tables in general, and so on.
---
#12
In the twelfth month
Cometh December you'd be right to expect lots of casino Christmas promotion offers everywhere. Also keep a watchful eye on William Hill for an early present in the shape of a new Vegas area and dealer costume.
---
#13-25
Advent calendar part 2
To be continued in the next blog instalment…..
https://www.livedealer.org/dev/wp-content/uploads/2018/12/ff_1-12a.png
320
360
Unclefester
https://www.livedealer.org/images/Livedealer-logo.png
Unclefester
2018-12-05 21:50:38
2018-12-05 21:50:38
Fester's Findings - advent calendar part 1