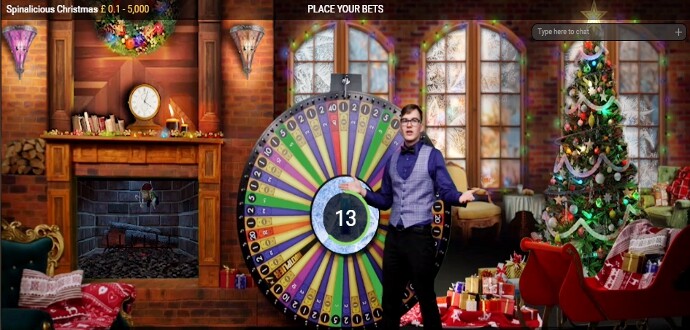 Completing the live dealer advent calendar of casino related news items and discoveries that didn't make it into previous Fester's Findings for 2018.
#13
Unmistakably not Latvia
Are you ready for another of those private table areas not many players are aware of. But this time not Evolution powered, instead it's Playtech live dealers and more uniquely not in the new Riga Studio.
Any true aficionado of Playtech live dealer games ought to immediately recognise the look of BGO casino's private table area as the Romania studio.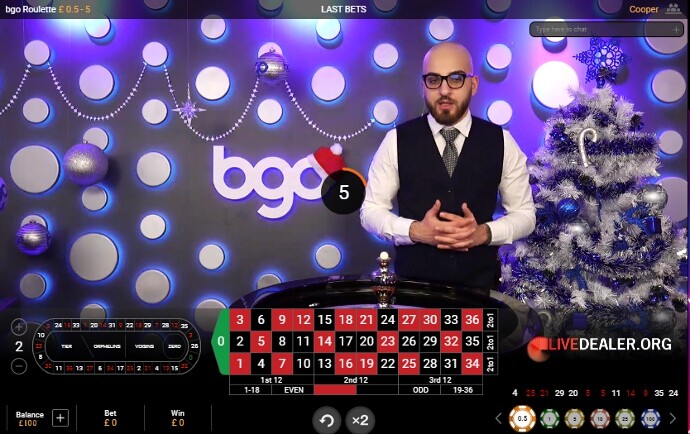 It's unmistakably the same styling as the Soho tables. Albeit that's assuming you are familiar with Playtech's Romania studio general access tables (some big name brands such as Bet365 don't carry them).
It's not the first private table outing for BGO at Playtech . But nevertheless intriguing why the private roulette and blackjack tables are in Romania given previous press hype of Playtech having the world's largest next generation live casino studio in Riga, Latvia.
---
#14
 Ka-ching
Denise Coates the co-founder of Bet365 should have no financial worries about overspending at Christmas. Especially following news of another pay rise making her the UK's highest paid boss, taking home £265m a year, including dividends. That's a mere £48m higher than the total she received last year.
---
#15
Rise of Romania
Whilst the newer Georgia studio is taking a lead over Romania output at Evolution. Playtech continue to rely on its Romania studio to provide the extra European table capacity not fulfilled at its Latvia studio. As revealed above, Playtech's Romania studio is home to some private tables and the range of games increased in recent months with the addition of Soho Casino Hold'em and Baccarat .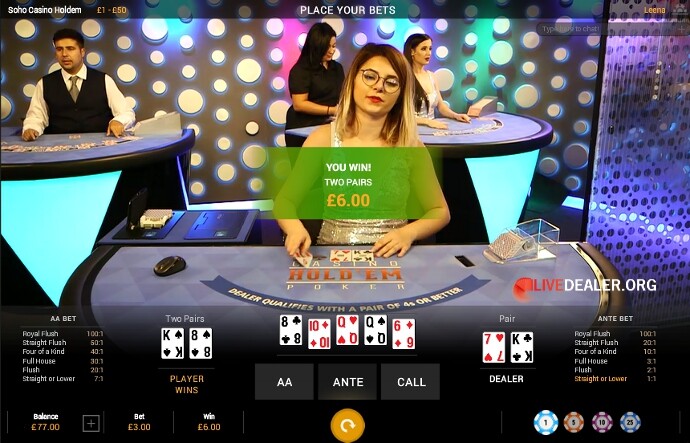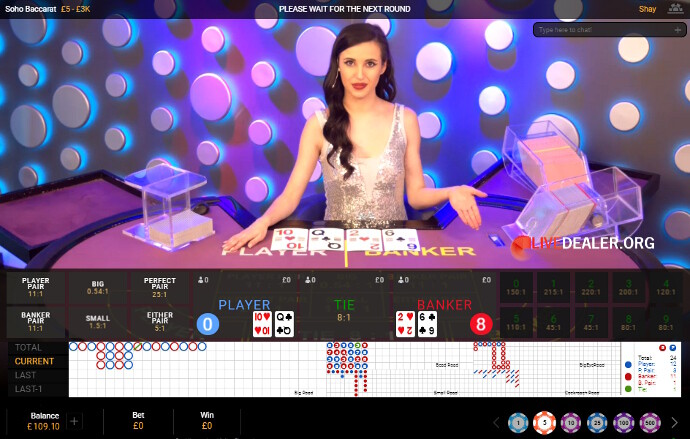 ---
#16
Profusion of Dual Play
Undoubtedly one of lasting memories of 2018 will be the explosion of land based Dual Play roulette tables from Evolution Gaming. Hardly a month seemed to go by without at least one new in-casino table opening.
Following on from those I drew attention to in a previous blog, the second Dual Play roulette table from the Hippodrome Casino in London was available live at several online casinos from October.
There was also the introduction of Casino Malta Roulette. As the name suggests, another Malta in-casino table for Evolution, but this time not from the Dragonara Casino.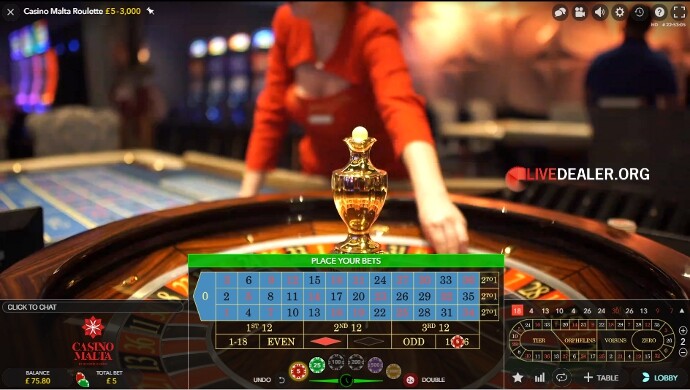 Aviator Roulette from Casino Aviator in Tbilisi, Georgia went live in November.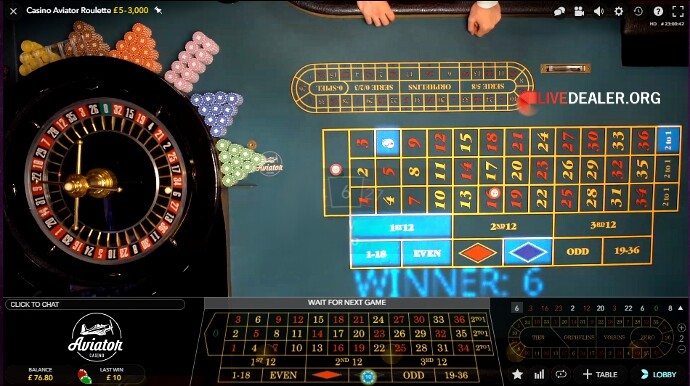 ---
#17
Poker returns
PokerStars have reopened a live dealer private poker at Evolution Gaming.
When PokerStars live casino launched with a large private table area in 2015 it seemed an obvious choice for a brand built on poker that one of the tables was a private Casino Hold'em.
Over the following months and years PokerStars added many more private blackjack tables. Meanwhile the number of generic poker tables from Evolution increased as it introduced new and more appealing variants and the dedicated poker area.
Rather inevitably come the start of 2017 PokerStars (Unibet and then subsequently William Hill) closed private poker tables in favour of extra blackjack tables.
It's come full circle now with PokerStars reopening a private poker table albeit this time Texas Hold'em.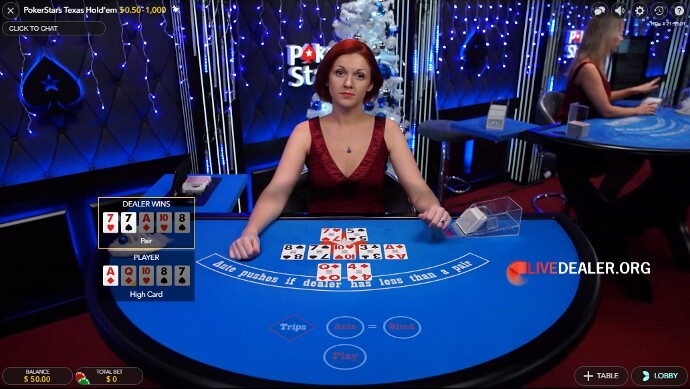 ---
#18
Latvia 100

November 18th was celebration time for the inhabitants of Latvia as the country celebrated its 100th birthday with a firework show along the Daugava river in the capital city Riga.
Where would we all be playing now were it not for English speaking Latvian dealers and game presenters….best guess Georgia, Romania, Malta, Philippines and so on 🙂 .
---
#19
Embarrassment of in-casino roulette
Tis the season of good will, so you've got to feel sorry for Evolution and Authentic Gaming running out of countries where to install the next in-casino roulette table.
Further to the Dual Play tables already mentioned, Evolution's table from across the pond featuring not one but two green wheel pockets has gone live.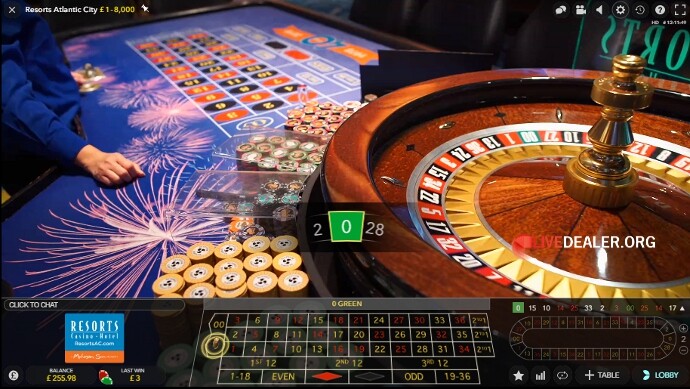 The Resorts Casino Hotel (Atlantic City) Roulette table is already playable at William Hill and 888 with more Evolution casinos expected to follow suit.
When it comes to in-casino tables there's been something of a paradigm shift at William Hill. Until a couple of months ago Hill pretty much had the least number of Dual Play tables despite being one of the big Evolution powered casinos. That's all changed now, if you're looking for the profusion of Evolution in-casino roulette tables, William Hill's lobby is your one stop Christmas shop.

Whilst on the subject of bricks-and-mortar casino tables, 2019 looks set to start in same vein as 2018 with news that Authentic Gaming are to open another in-casino live streamed roulette table. Okay, so that's almost no longer news worthy for Authentic, but in a country first the casino in question is the Bad Homburg in Germany……I'll wager the table looks way better than Playtech's studio based Deutsch roulette table (apples and oranges I know).
---
#20
Viva Las Vegas with you neon flashin'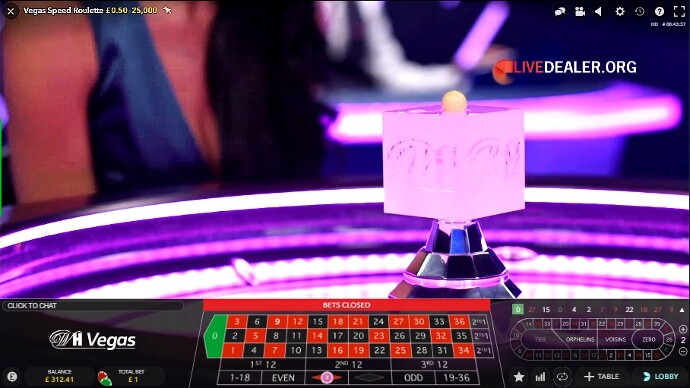 "Very flash"
It's Vegas, but not as you know it at William Hill with the opening of its new private table area just in time for Christmas on the 20th day in December.
---
#21
Blackjack side bets
NetEnt live blackjack tables now come with the option of 21+3 and Perfect Pairs side bets.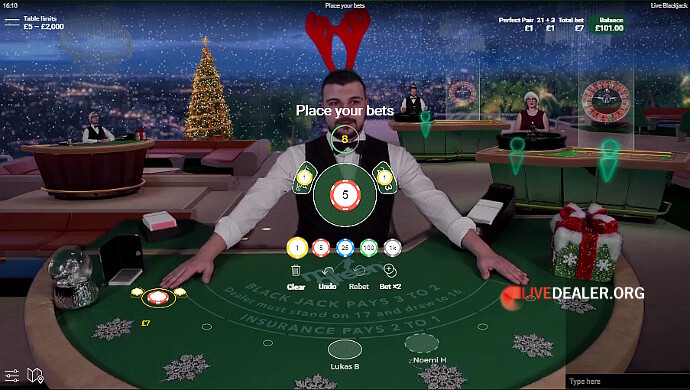 The pay outs differ from those at other platforms so you ought to check out the differences if that's going to impact on your decision where to play. Not all NetEnt casino have the side bets available. Those casino that do include Unibet and Mr Green, but currently not at NetEnt powered 888, Leo Vegas or Betsson Group casinos.
---
#22
Getting better, growing stronger
To borrow lyrics from a Mama Cass song (go check music philistines or if you never watched LOST) playing on mobile devices is getting better, growing stronger. It's certainly an area of live dealer gaming that's seen development and a lot of refinement in the last couple of years.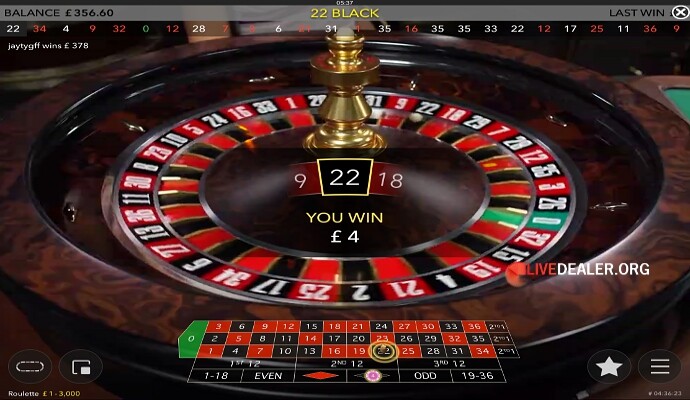 One of my favorite, yet simple Evolution Gaming tweaks in 2018 was to roulette and the ability to view the betting surface overlaid on top the large screen live video feed.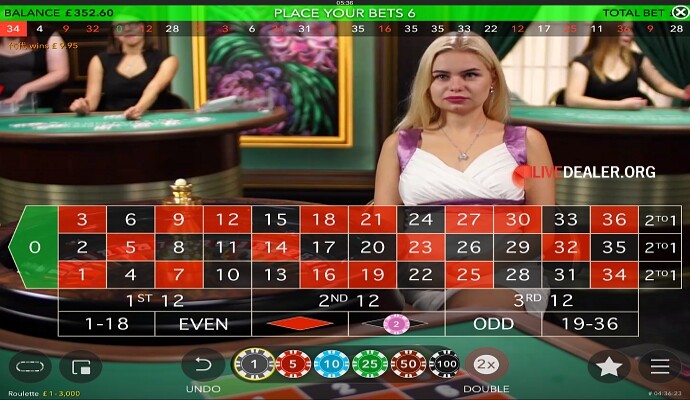 ---
#23
The Vegas you do know
Leo Vegas stuck with the same tried and trusted Vegas private table styling in 2018 (unlike William Hill) as they added new Evolution tables. A couple of the most recent table additions go by the name SHOW.
I don't know why show, but I can tell you they're Italian language roulette and blackjack.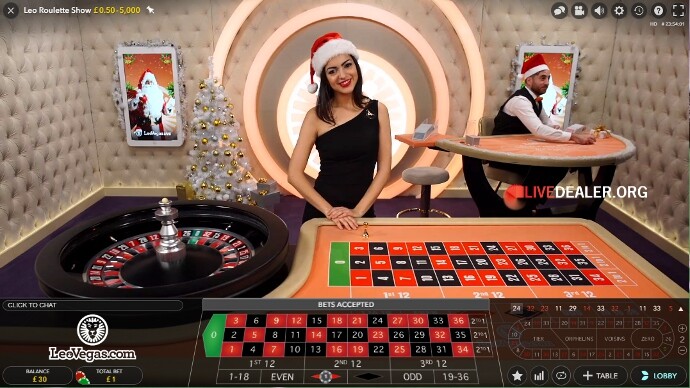 ---
#24
Evolution language tables rock
There's no doubt in-casino roulette tables are most definitely in vogue thanks in no small part to the contribution from Authentic Gaming to the genre and a big push from Evolution.
Nevertheless, as an enthusiast of live dealer games I still prefer to unwind at a nice looking, relaxed studio table. Preferably a roulette without too much (Ideally none) background noise from nearby tables. After years of playing online live dealer tables I've got to the point where I'd rather play at local language tables that fit my criteria, even if I don't understand anything the dealer says.
Unquestionably Evolution have the most and best looking local language roulette tables. In many cases the tables visually rock compared with rival platforms English roulette tables.
Arguably the recent makeover of Türkçe Rulet at Evolution has made it the best looking table of 2018.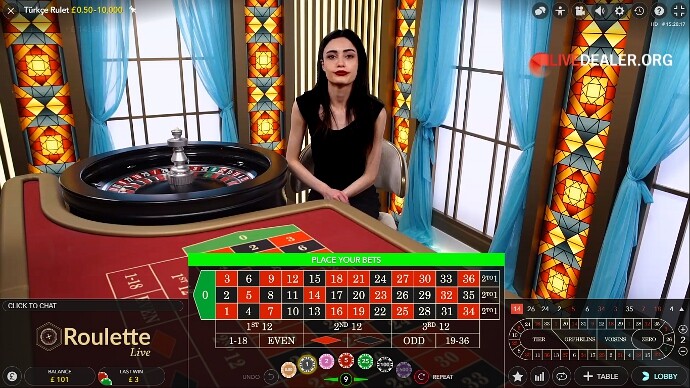 Other worthy contenders for best looking have to be Arabic Roulette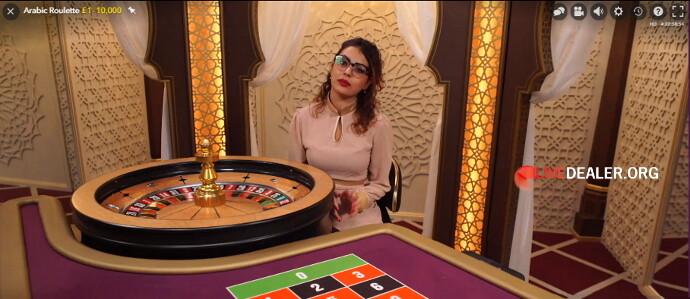 and Suomi Ruletti.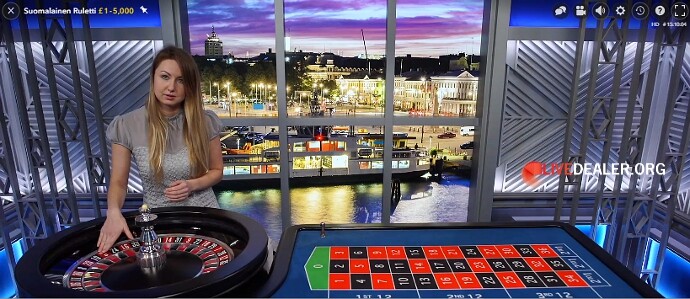 ---
#25
Merry Christmas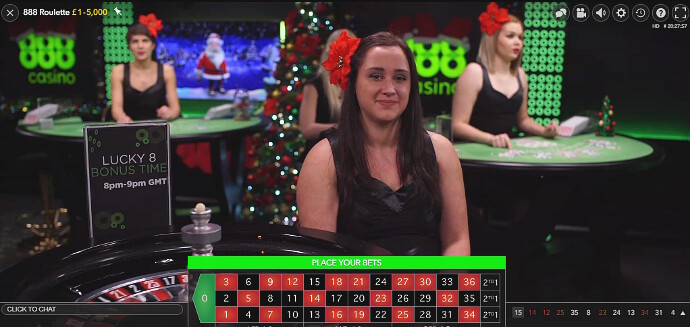 Promotion time with lots of prizes and cash bonuses up for grabs. With so many choices, the only problem I envisage over the festive period is deciding which roulette table to play on. Good luck whatever you decide.
---
---
https://www.livedealer.org/dev/wp-content/uploads/2018/12/ff13-25.png
320
360
Unclefester
https://www.livedealer.org/images/Livedealer-logo.png
Unclefester
2018-12-21 23:42:38
2018-12-21 23:42:38
Fester's Findings - advent calendar part 2