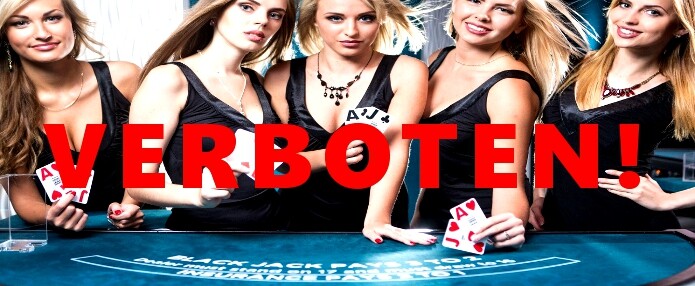 Time for a rundown of the last few months live dealer action. You might even find something interesting to while away the foreseeable future.
Naturally all the new social distancing rules have had an impact on the way of doing business for online live dealer tables, both studio and bricks-and-mortar.
A notable example… Blackjack Party tables now comprising a singe dealer, devoid of compatriot game presenters,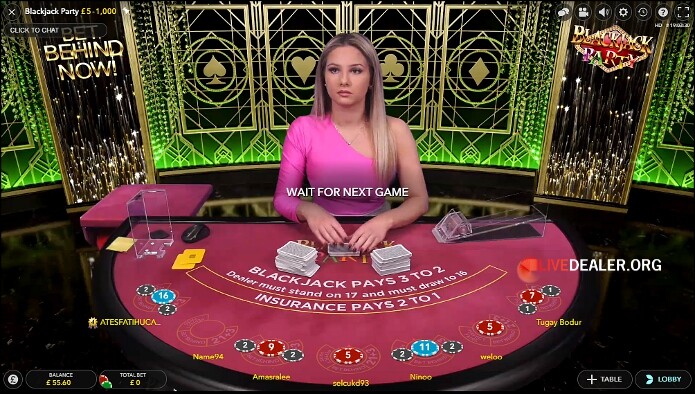 and numerous closed tables. Even whole studios closed including Evolution's Georgia studio, just when it was providing more and more output and Playtech's Asia studio tables offline.
Nevertheless, where possible the studios have kept tables open. Including sports chat themed tables, notwithstanding the present global dearth of bona fide live sporting events. For the most part the sports chat dealers have done a commendable job staying on topic. They're certainly worthy of player plaudits.
I'd much rather be at those sports themed tables, rather than listening to hyper game presenters ('chat selector buttons' stuck on turbo mode) babble on incessantly on games such as Live Buffalo Blitz, launched at the back end of last year. Hopefully no more of the same for the coming year.
---
Year of the Rat
The first promotion opportunity of the year slipped by relatively subdued.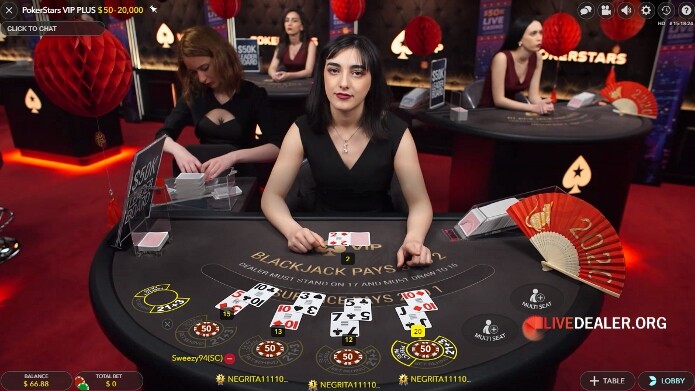 Decorated tables for the Chinese New Year were for the most part few and far between. Less compared with previous years. With the big two platforms of Evolution Gaming and Playtech seemingly instead focused on delivering new tables particularly aimed at the Asian market, more details of which below.
Evolution decorations centered on the baccarat tables and a few private table areas.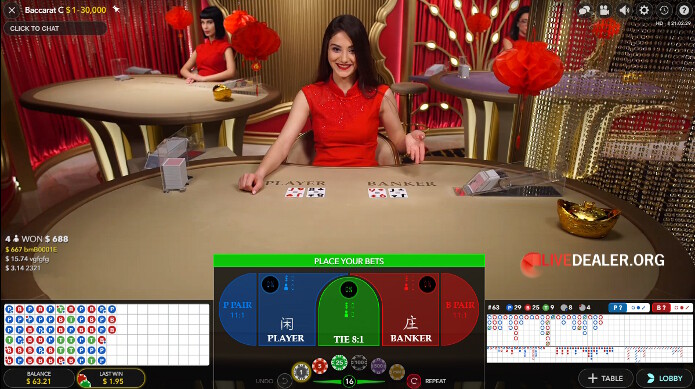 ---
Soho, definitely not solo
On a positive note, you can't accuse Playtech's Romania studio of being a novelty one or two trick pony anymore. New additions having broadened the range of live games offered from the Bucharest studio.
There's a Soho All Bets Blackjack table. Looking every bit Soho. Unlike the original Riga studio table, coupled with a different pool of dealers. Precisely what you want when they replicate a one-to-many deal format game, otherwise you're left wondering why bother at all really.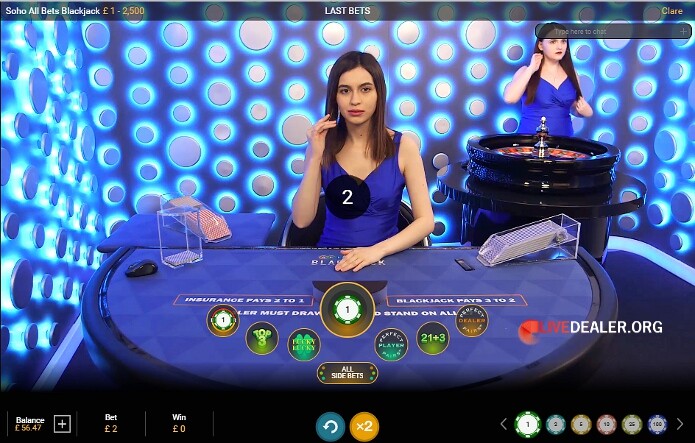 Soho Baccarat is back for another outing, albeit now on a smaller table and with regular sized playing cards.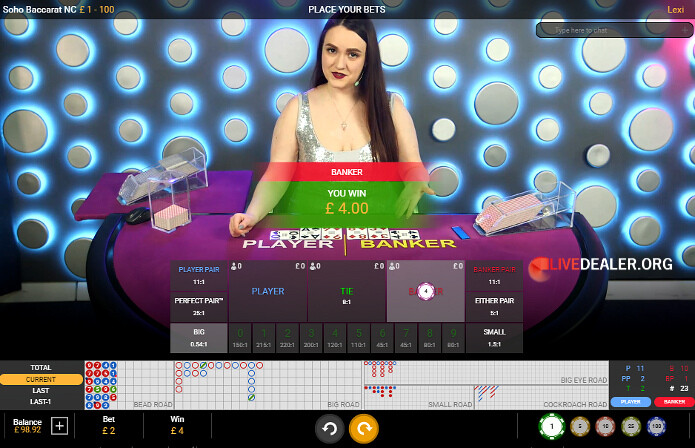 Saving the pick of the crop for last, Playtech's what was new for 2019 Heads Up Hold'em poker game resurfaced in the Romania studio. Having come and gone from the Riga studio in the blink of an eye. Soho Heads Up is a nice looking adaption of Texas Hold'em.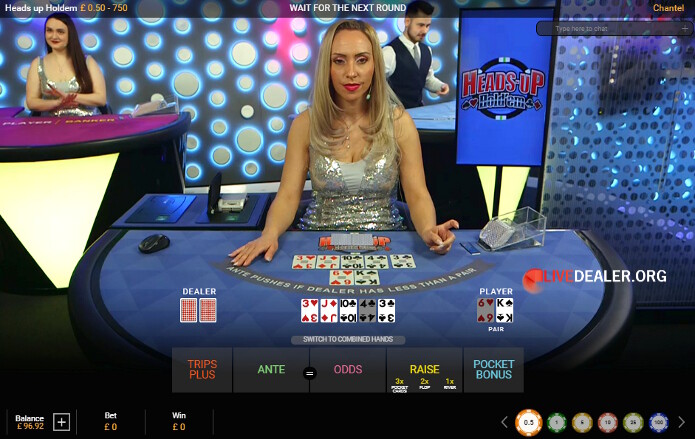 LD's analysis of Heads Up does a great job of covering the details you need to appreciate the game. As he draws attention to there's even a Bad Beat payout. I heartily agree with LD;
"Definitely worth a play"
….talking of hearts (groan),
---
Valentine's Day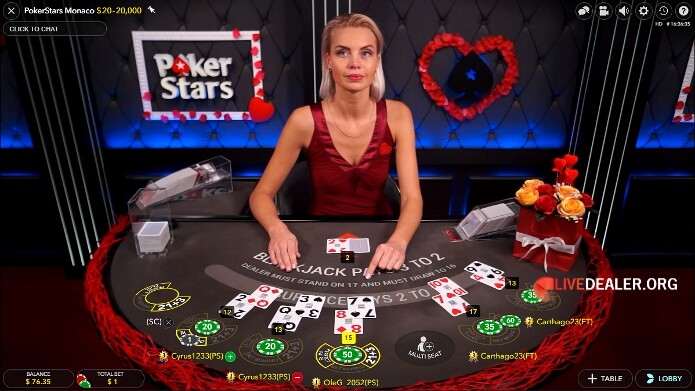 Remember the halcyon days of casino years' past. Tables heaving with dealers, shufflers, balloons, love hearts and so on for Valentine's Day. If you looked around in February, they still were to be found …predictably so at which usual suspects Evolution private tables.
William Hill who've only recently got back into their old habits (of celebrating promotions) produced an especially commendable effort.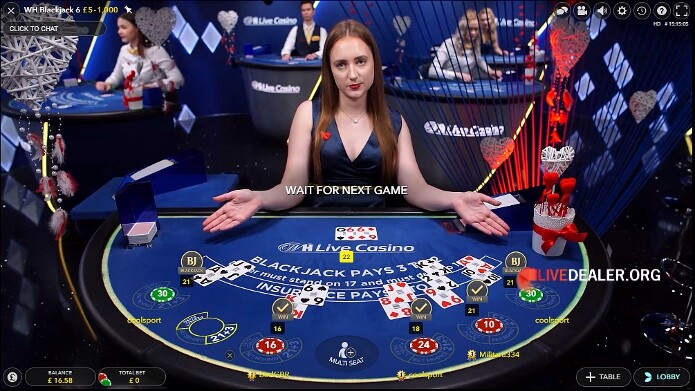 Nothing last year, this year both tables areas at Hill got the Valentine treatment. The fittingly coloured pink William Hill Veags tables were living unbeknownst to players on borrowed time though!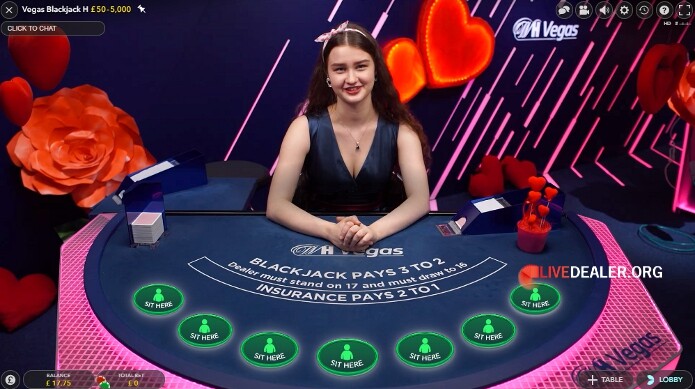 ---
Green William Hill
Come mid-March half of William Hill was awash with green with St. Patrick's Day promotion green lighting and trimmings.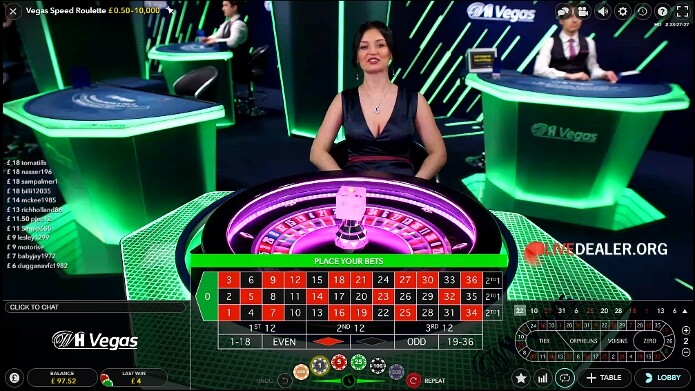 Like some cunning planning Blackadder's Baldrick would be proud of there was another reason behind the neon lighting effect change from pink. That of welcoming a new bunch of players to the new-look green Vegas tables. Specifically Mr Green casino players, who can now access the tables on a shared private basis.
Removing the WH logo from the backdrop wall might seem to be the next logical step when nobody is looking. But I guess the table logos won't be vanquished until Vegas area Mark IV opens 😛
---
ICE London 2020
With everything else that's happened since, this years ICE Totally Gaming event held back in February already seems to be fading rapidly in significance. Notwithstanding the 12 'cough' new games Evolution Gaming announced ….precisely corresponding with what the old Spider Senses were telling me prior to the event.

More specifically only 7 of the 12 announced are live games. And by the time of ICE, 2 having already made their online debut – Speed Blackjack (last year) & Lightning Baccarat (new for 2020 see below).
Leaving what seemed at the time a very manageable total of 5 games to roll-out over the course of the year – Mega Ball, Craps, Crazy Time, Power Blackjack & Instant Roulette.
Depending of how long the current climate drags on, with its obvious impact on ability to ready games (construct studio layouts, undergo testing and so on) to completion and actually have enough suitably trained 'showy' game presenters available for the game show type games it seems inevitable some launches will be delayed.
I think we'll forgive Evolution if they concentrate first on getting the pre-existing tables back up and fully manned (I prefer womanned given a choice 😀 ) ….even if their sums are more like Abbott and Costello .
(5 new live) + (2 existing live) + (5 RNG) = 12 new games
(* If you're at all interested the 5 RNG just being First Person Gaming versions of existing and upcoming live games.)
---
Lightning Baccarat
More appealing to devotees of live games than any upcoming rehash RNG game, Evolution's first new game of the year Lightning Baccarat launched in January.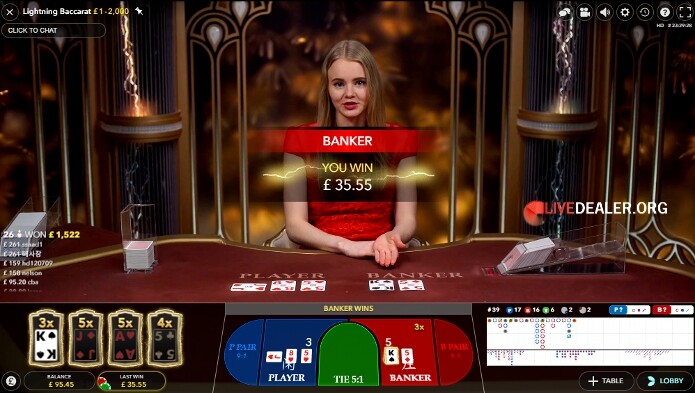 Like it's older sibling Lightning Roulette, it's baccarat turbo charged with random multipliers applied to random cards. Unlike the roulette version you tend to have Lightning payouts more regular. Making for a very enjoyable twist to the humble game of baccarat.
The only downside being the 20% fee applied to your bets. But that's how they fund the multiplied payouts, if you want the excitement, you've got to take some pain as well. I covered most details of Lightning Baccarat in the forums (here), so forgive me for not rehashing it all again.
You really should try it, even if you don't normally play baccarat.
Take it from LD;
"it's a fun game to play"
For sure the new Lightning and Quantum multiplied payout games show no signs of abating any time soon, and for good reasons.
---
Sicbo Deluxe
Playtech also had a new multiplied payout game launch in January. And as with Evolution's Lightning Baccarat timed to coincide with the Chinese New Year and obvious target audience in mind.
Actually thinking about it 'unfurling' might be a more apt choice of word rather than launch in describing the new Sicbo Deluxe table with its giant flower petal surround.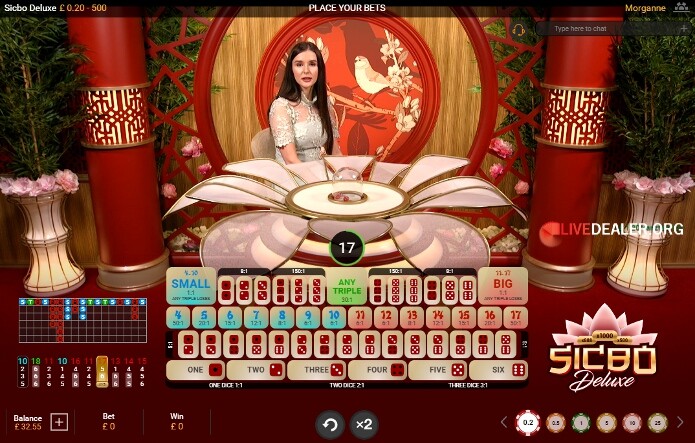 The new Playtech sicbo game is almost a direct copy of Evolution's Super Sicbo including random multipliers and so on. But at least Playtech can lay claim to the most decorated table if nothing else.
LD's review of Sicbo Deluxe is the perfect place to start with the lotus flower themed Riga table. Any gardening questions though, aim them at the dealers, not in the forums thanks 😛
---
Side bet fever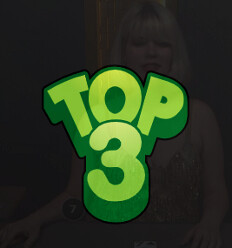 Betfair and Playtech have added a new side bet option to a selection of private tables. Instead of Player Perfect Pair, you can now bet on Top3 (previously only available at Playtech's All Bets Blackjack game tables).
If you're unacquainted with the Top3 side bet, basically your betting on specific poker combinations, made up of the player first 2 cards and dealer's first dealt face up card. The return to player (RTP) rate of 91% is just about the worst you come across for side bets at the major platforms, so you really ought to give it a miss.
It feels lazy that they've not even bothered to accommodate the side bet as an extra position on the graphical betting interface. Instead going with the easy option of replacing Player Pair (RTP 95.9%).
No doubt if it proves popular it's just the first outing. Before being rolled-out to more casinos willing to pay extra moolah for additional side bets, complete with beefed up graphical interface …preferably no more Mickey Mouse episodes kindly Playtech ….even though it was unintentionally humorous 😀 .
Another recent addition, unknown to many players available at Playtech casinos is the ability to place a side bet on any seated player position. Fundamentally it's another Bet Behind option, but this time on the side bets (Player Pair, 21+3 or Top3). To access the feature, first you need to place a 'traditional' Bet Behind on the player main bet, then another chip on the player side bet/s you want.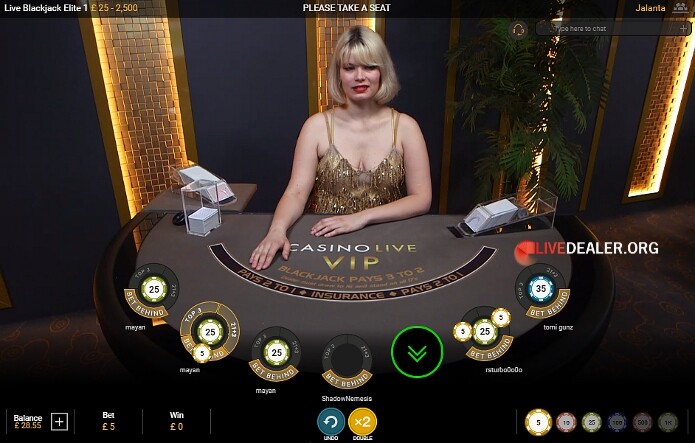 It's a neat feature to have if you're a fan of the side bets, especially while waiting for a seat to become available. Everybody else, look at the RTPs, avoid the side bets!
---
The new NetEnt
Night and day would be one way of characterising the visual changes to NetEnt tables. If you've not played their live tables recently you'd be easily fooled into thinking another provider was supplying the new look studio tables. Other than familiar dealers, the whole setting of their games has undergone a big makeover.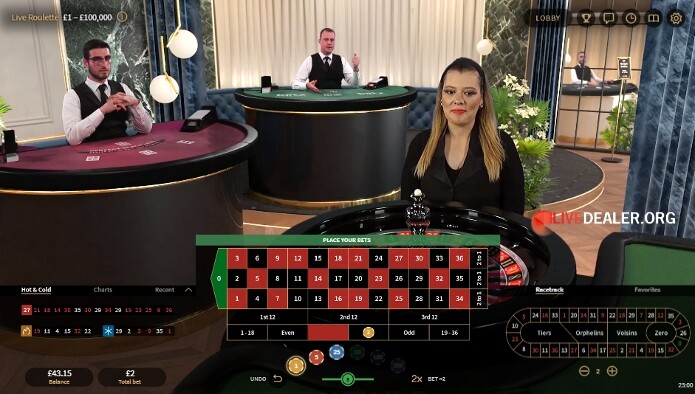 Gone are the unearthly virtual Live Beyond Live tables in favour of vastly improved virtual studio environments. The updated virtual studios are so real looking that anybody will be fooled by them. Anybody that is until you change tables, only then do you realise something is amiss as background tables/dealers swap positions so as to keep your new table front and centre of the studio.
"As you know Fester, this had me completely fooled. I initially thought I was looking at a real open plan studio floor.
Great job indeed.Vast improvement on LBL"
The new virtual studio environments (of which there are more than one) available to licensee casinos can have extra elements such as virtual casino logos. Thereby adding more personalisation to shared generic tables without the extra cost or space requirements of traditional private table areas.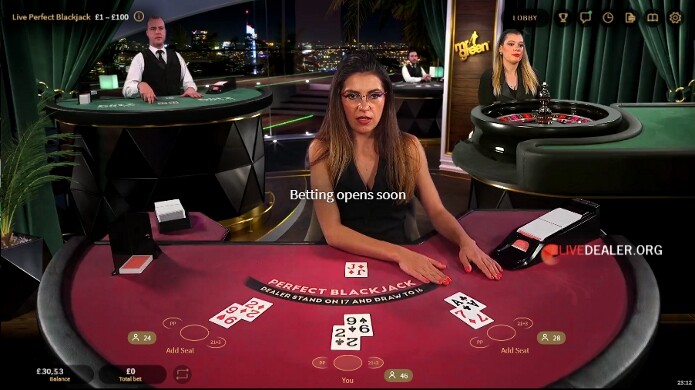 The opulent, and yes arguably too busy to be real, generated backdrops of the virtual studio tables aren't the only new look at NetEnt. In a big departure for NetEnt they've also opened a new purpose built real studio floor populated with tables like you encounter at rival platforms.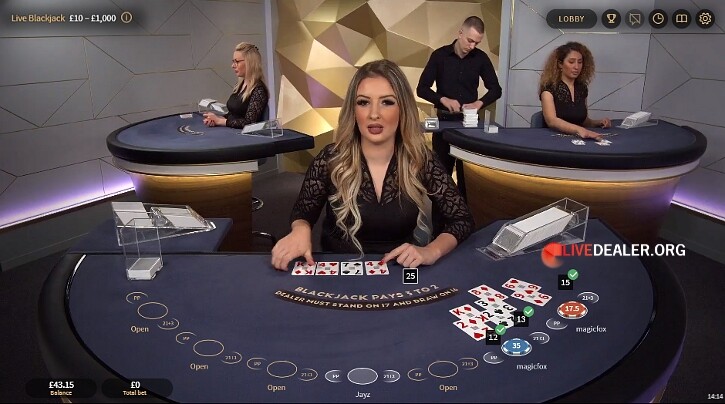 The new studio Gold and Silver tables (complete with less busy) real background walls certainly look like we've become accustomed to at Evolution and the best from Playtech.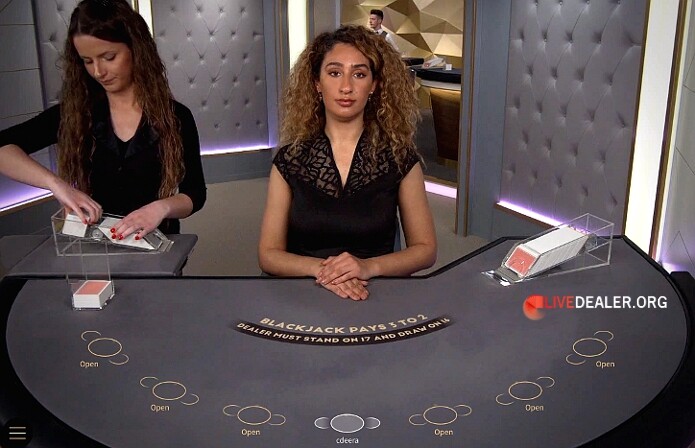 In a nice touch the studio is split into a 2 room layout. It enhances the perception of genuine depth to the real studio, rather than being another virtual studio. Admittedly a simple design choice for any other real studio. But it makes you sit up and take notice when a shuffler walks through from the Gold table area in the background to begin shuffling at the Silver tables. And yes I did say shuffler because the shuffle machines have past their use by date at NetEnt 🙂
1 roulette and 5 blackjack tables make up the great looking Gold/Silver table arrangement.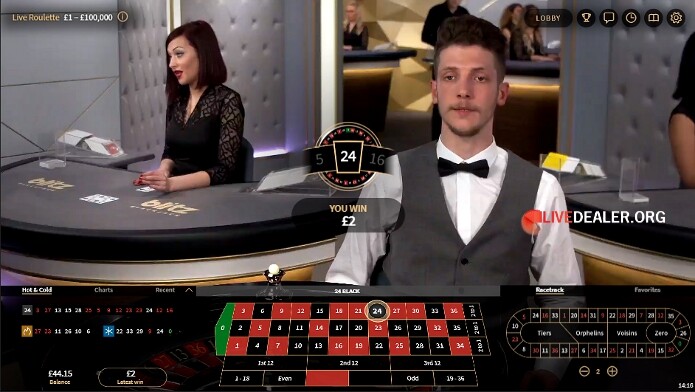 LD's blog casts another positive eye over the recent studio changes at NetEnt, including the 'oddity' Perfect Blackjack and one-to-many deal Blitz Blackjack. All that's needed now is baccarat, and some poker variant to put NetEnt in top contention for live provider of the year category, or is it…….
---
The pragmatic approach
Though less so readily accessible to players in the UK, Pragmatic Play have made good progress in 2020. With an approach that is perhaps better described as dauntless over pragmatic. Delivering live games that are highly attractive and very playable. As you'd expect for a newbie to the live dealer scene they've concentrated on the basic casino stables of roulette, blackjack and most recently baccarat, but wow! You'd be hard push to fault the games so far, except perhaps for looking too much like rival Evolution Gaming and drawing on elements from Playtech also.
The recently opened language roulette tables (Italian, German & Russian) are as great a looking set of local-language tables as you'll find anywhere. Way surpassing for years what Playtech players had to bear with 😛

And as for the new set of baccarat tables as covered by LD. Interface aside, they belong in a Evolution studio!. Take that as big compliment, because it is …Evolution having done a remarkable job expanding table numbers, game styles and presentation ever since they fell in love with the game way back at the onset of 2016.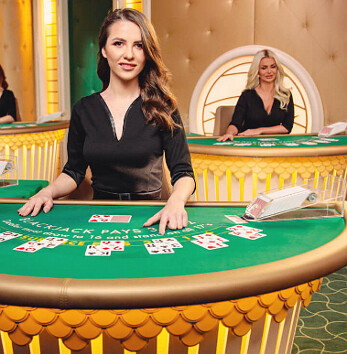 With a stated aim of prioritising growing in regulated markets. No sooner had Pragmatic Play announced a partnership with Leo Vegas, and games were available to play in Leo's casino lobby (to players outside of the UK).
And hot off the news feed, comes the line from Pragmatic of a supply deal with BetVictor. Yes the very same BetVictor that over the years have dabbled with so many live casino providers. Even previously going to the lengths of creating their very own bespoke dealer studio. If BetVictor have any sense they ought to stick with Pragmatic and support them, because they really seem to be going places and with a purpose!
---
Festival time
The Cheltenham Festival was one UK sporting event to get the go ahead in March before other events were dashed.
As with previous years, Ladbrokes was up for a gallop with a live feed of the horse races. Albeit this year, their slots themed Magic 7 All Bets Blackjack table was the point of call for punters. In truth it wasn't so entertaining as when female dealers used to pick horses on roulette (for charity) and then cheered them on for the course of the race.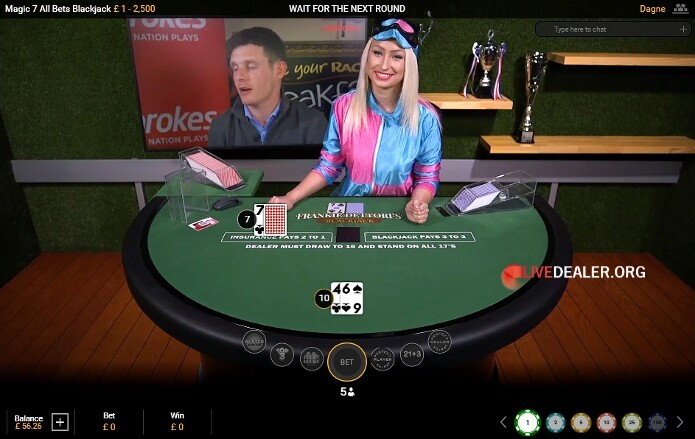 Between races an 'expert' panel guided players on the runners and riders if you fancied a flutter.
If you weren't tempted by the horses, Ladbrokes also rolled-out extra private and shared blackjack tables. Increasing the number of blackjack tables to 9 branded private (including Magic 7 All Bets) and 7 shared Privée.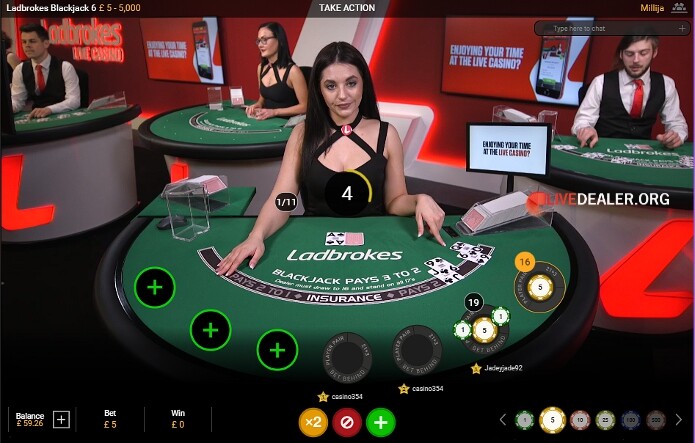 Ladbrokes players also having access to the wider shared Elevation tables.
---
Table updates
Playtech gave some tables a much need refresh and a few other tweaks over the last quarter.
The Asia Manila studio Sicbo table makeover being a highlight (well it seemed so at least until Sicbo DeLuxe was launched).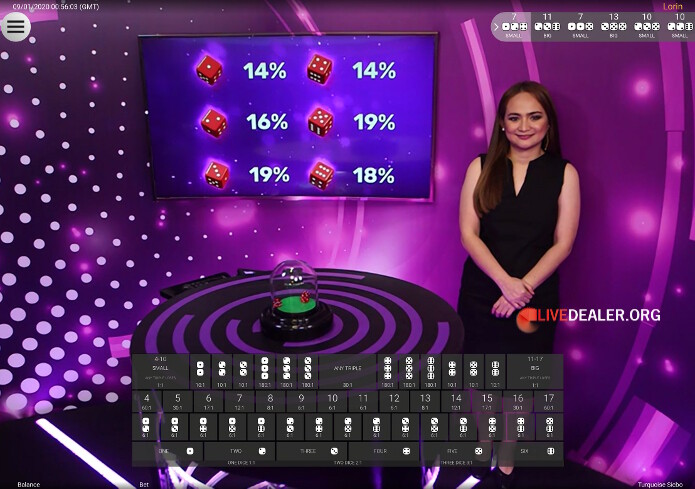 Bearing in mind its very basic nature, I'm often drawn to the simple game of Dragon Tiger at Evolution. Usually just to pass some time while not wanting some 'serious' decision making, have a snack and so on.
Whereas, Playtech's Dragon Tiger table I've avoided like the plague, ever since it moved from Manila to the Riga studio at the tail end of 2019. Being generous, it was awful!. Too many male dealers and a terrible backdrop did it no favours. But worst of all, the proximity to UK Roulette was a real turn off when louder dealers such as Winston were at the wheel, all you could hear all the time was their voice.
Thankfully Playtech have already saw fit to rejuvenate the Dragon Tiger table with a new backdrop and new marginally quieter location.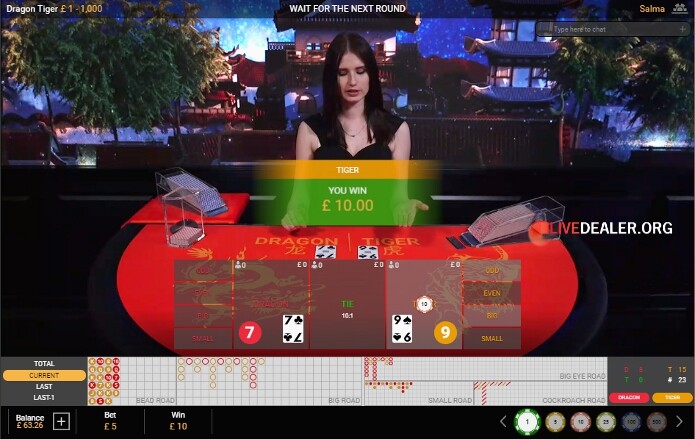 As for the fate of the old Dragon table. Well it's still in action, given another chance as Golden Baccarat (the baccarat variant with 6 cards drawn). Probably surviving though only until the Manila studio is back 😕 . Catch it while you can, if you really want to!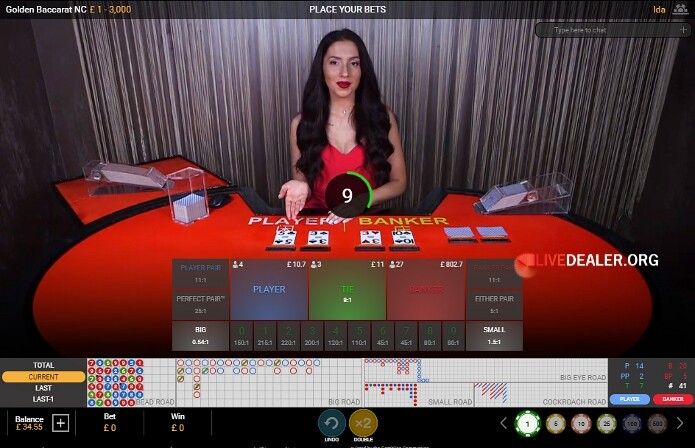 Other game updates to tables include, an AUTOPLAY feature on the roulette tables.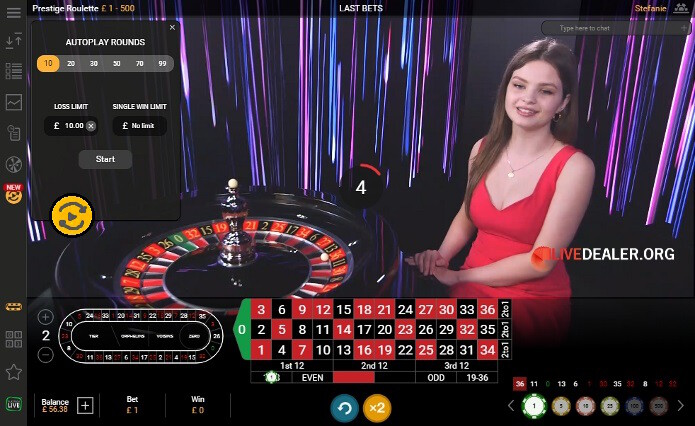 Along with (the wider casino availability of) MY BETS – the option to save your favourite bets.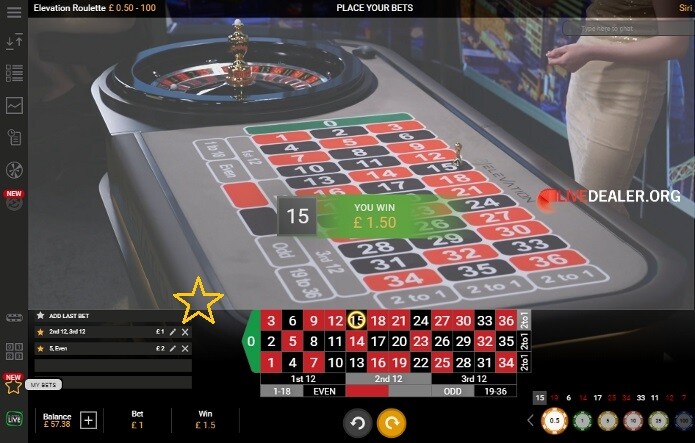 ……..both these additions to Playtech roulette bringing it in line with rival platforms.
---
In summary
2020 looks already to have had the makings of a golden year in live dealer gaming. Especially With NetEnt really upping the quality of their product and newcomers Pragmatic Play making such an entrance. Two rival platforms that have the attributes to compete with the big established behemoths of European live dealer gaming.
Stay safe, enjoy your online gaming. Until next time.
---
---
https://www.livedealer.org/dev/wp-content/uploads/2020/04/FFspring20.png
330
358
Unclefester
https://www.livedealer.org/images/Livedealer-logo.png
Unclefester
2020-04-11 16:30:26
2020-04-23 11:38:09
Fester's Findings - Spring 2o2o