Todd Haushalter, the boss of new products at Evolution last week gave us a preview of game releases planned for 2023.
As usual, there's quite a bit on the way. Also as we've come to expect the last few years, there's a heavy game show focus in the lineup.
A couple have already dropped.
Funky Time, we've already had a look at. If it's half as popular as Crazy Time Evolution will me pretty happy. And it won't be the only Crazy Time spin-off.
Also live now is Epic Chilli Spins. It's Evo's 2nd live slot game after Crazy Coin Flip which was another game taking some elements from Crazy Time (the coin flop bonus feature, and the Crazy name) and which has also been surprisingly successful.
Never in a hurry to play a slot game, we've yet to sample the delights of Epic Chillis Spins. Haushalter describes it as being a far cry from a traditional slot, and having some elements of physical chance thrown in (eg a big wheel that determines free spins).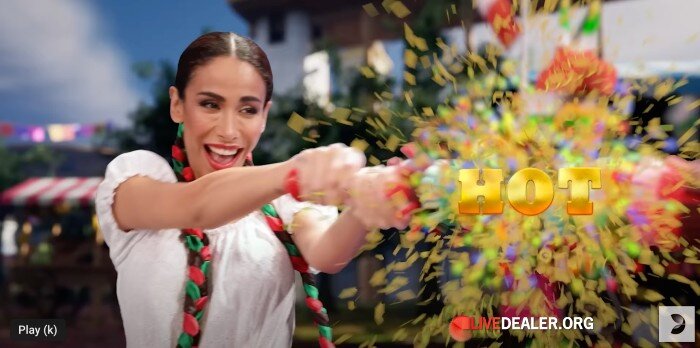 But at the end of the day, it's still a slot game. Even a presenter smashing a piñada can't change this.
Epic Chilli Spins won't be Evolution's only live slot release for the year. Also on the way, and also borrowing from Crazy Time, is Crazy Pachinko. It will include a bonus feature based on the very popular Pachinko bonus game from Crazy Time.
Thankfully it's not all about slots and big wheels. Two new baccarat tables are coming.
XXXtreme Lightning Baccarat will be the follow up to Lightning Baccarat. Bigger multipliers and more payout volatility for players that like to sit at the risky end of the risk-reward spectrum. We've already seen this concept with XXXtreme Lightning Roulette which is being well received.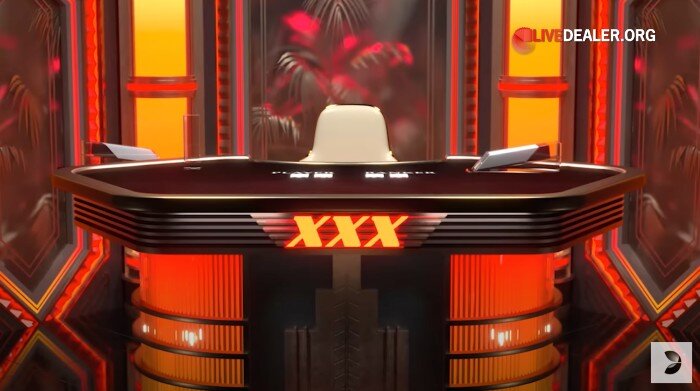 As for the Lightning family of games generally – they are described as hands down the most successful franchise at Evolution. Which means of course more Lightning live games are on the way. Lightning Lotto is one of those coming later this year.
At the less risky end of the spectrum, we have Prosperity Tree Baccarat. Another multiplier game but with smaller multipliers and less outcome volatility.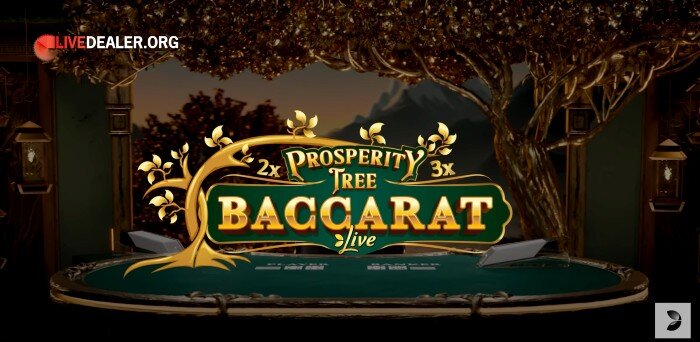 The aim with baccarat is to try cover every possible player preference.
Haushalter spoke about this regarding their baccarat range generally. Baccarat players want variety. And they want a big table range and the ability to monitor trends across that range so they can easily jump across to tables they believe are running hot.
Apparently 10 to 20 baccarat tables just doesn't cut it any more. Not only must the range be big, the live lobby must be sophisticated enough to enable players to hunt trends across tables.
The first Live Video Poker game is going to make an appearance during 2023. Video Poker is a game that has long been offered online in RNG format. The live dealer version introduces a physical card deal.
Not yet done with Crazy Time related games, we next have Red Door Roulette. It's a roulette based game show that will include the Red Door bonus game – one of the Crazy Time bonus games.
Two games that weren't raging successes are going to be tweaked and re-released. Gold Bar Roulette which was discontinued during the year will be re-born as Gold Vault Roulette.
It will do away with the gold bars and bring in the tried and tested multipliers.
Finally Gonzo's Treasure Hunt will return as Gonzo's Treasure Map. Wouldn't have been surprised if it had been repackaged as Gonzo's Crazy Treasure Hunt with a CT bonus game added.
And that's the 2023 lineup.
The key takeaway in case it wasn't obvious – Crazy Time is Evolution's gold dust game right now, and they're looking to sprinkle that dust far and wide!
https://www.livedealer.org/dev/wp-content/uploads/2023/05/EpicChilliSpins.jpg
348
700
LD
https://www.livedealer.org/images/Livedealer-logo.png
LD
2023-05-24 00:39:54
2023-05-24 00:39:54
Evolution previews 2023 new live game releases