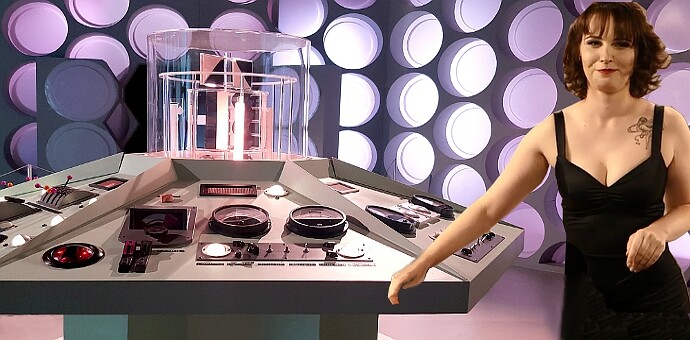 New tables, a new studio, new interface, plus the odd cessation all feature in last month's findings.
A roulette with RNG worth playing
In April we saw the arrival of the promised new Lightning Roulette table from Evolution Gaming.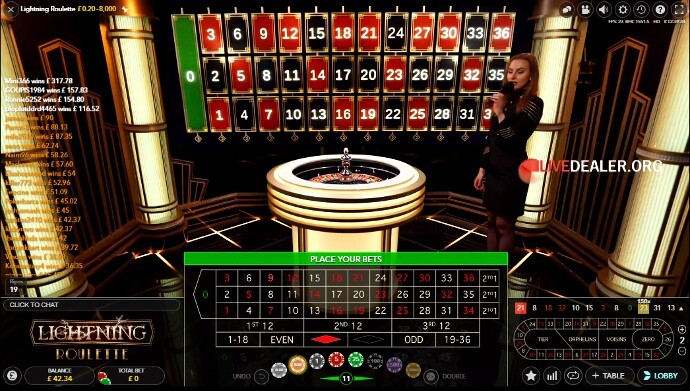 LD's blog gives you all the information you really need to know so I won't rehash all the details again. How does it feel to play though?
It would be easy to dismiss the new table as just another what I consider bolted on "novelty jackpot" (eg. Age of Gods, Ra/Dolphins, etc) roulette without any real interest in playing. Or else as another roulette paying a lower theoretical RTP such as the American table from Evolution.
But the RNG element feels more tangible in that you get to see which numbers (up to 5) have been selected for a boosted return before the spin. The hope and excitement grows if one of your straight up numbers is selected for a (maximum) potential 500x payout and then the all important spin.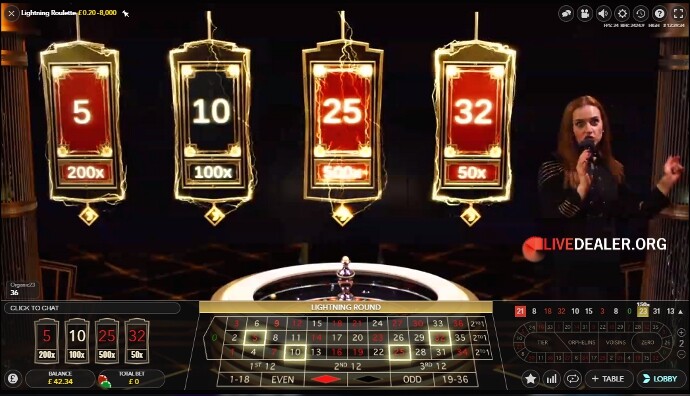 The table looks really good presentation wise, with the dealer making a positive contribution adding to the build-up and on winning Lightning rounds.
It has that X-factor look and feel that I was wishing for Double Ball when that was coming to Evolution, but in my opinion never delivered and feels quite flat.
I can't really fault Lightning Roulette, other than the lower payout of 29 to 1 on regular straight up bet wins.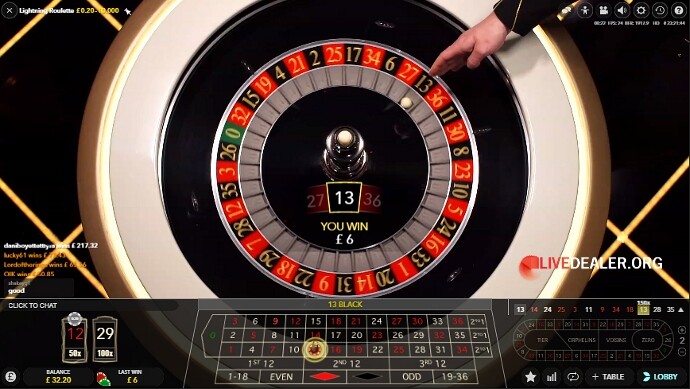 ---
Going, going, gone?
In recent months several new live tables and games opened in Playtech's Riga studio. Almost as rapidly as they arrived unannounced a fair proportion of these have since disappeared from whence they came.
The most obvious tables to go missing at Playtech casinos being the Disco roulette and blackjack tables.
In the intro to this blog I said the "odd cessation". To be clear the use of odd was chosen to convey more than one table, and not that it was curious that it had occurred. I'm not surprised that the Disco tables didn't stay open at Playtech. Perhaps only that they lasted such a short time, albeit I could reel off a couple of other examples of changes implemented at Playtech in recent years that similarly didn't last so long.
Rather less visible, unless you happen to play at Sky Casino was the removal of the new Playtech Spin A Win game. Maybe it truly was too close a copy of Evolution Gaming's DreamCatcher to remain open in its present guise :?.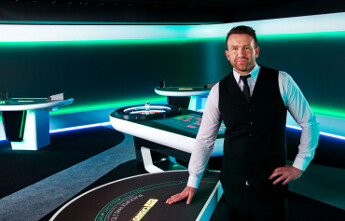 In separate developments came the announcement in April that the Stars Group were in the process of a mega acquisition of Sky Betting & Gaming (SKB). With the long-term real possibility of Sky Casino switching back to live games provided by Evolution. A potential big blow for Playtech who only last year were making much of the new studio, new dedicated environment created for Sky. PR at the time full of hype;
"To achieve this ultra-modern environment, we created a completely new look and feel for its SkyBet Roulette, custom designed a series of unique Sky tables…."
"Sky's main Roulette table, for example, has an integrated digital display around the original cloth design and includes a first-to-market Roulette wheel displaying the revolutions of the ball during each spin, while one of its four Blackjack tables is a dedicated exclusive Unlimited Blackjack product unique to the Sky brand"
Sky Casino, instead of bet365 had become the place to expect new Playtech features and games such as Spin A Win to appear first. For how much longer though?
---
Soirée expands & deflates
Playtech added 2 extra Soirée Blackjack tables in April. In doing so, taking the number of premier high roller, exclusive VIP service range of tables to 3 at Playtech's Riga Studio.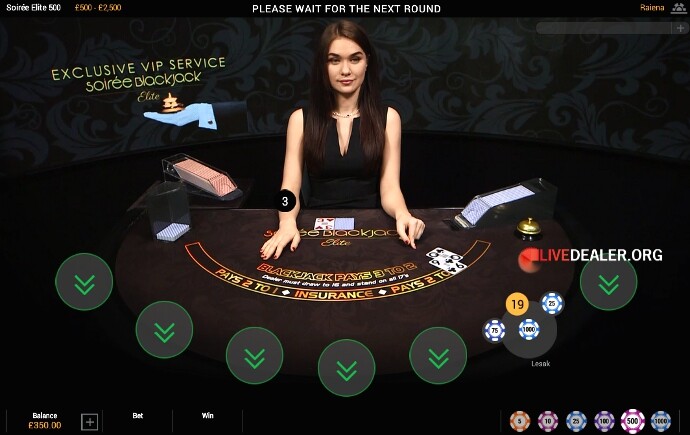 Initially the extra tables came with hiked table minimums of 200 and 500 (€£), more akin to the sort of limits you find at Evolution. But recently the table minimums were lowered (to 100 and 200), presumably due to the obvious lack of player numbers at the tables.

---
Romania output expands
Playtech also expanded the contribution of the Romania studio to its live dealer games with the introduction of another poker table and several more blackjack.
The new Atheneum Casino Hold'em table complete with hand shuffle shares the dealers, plus styling of the reboot Transylvania blackjack and Triumph roulette tables.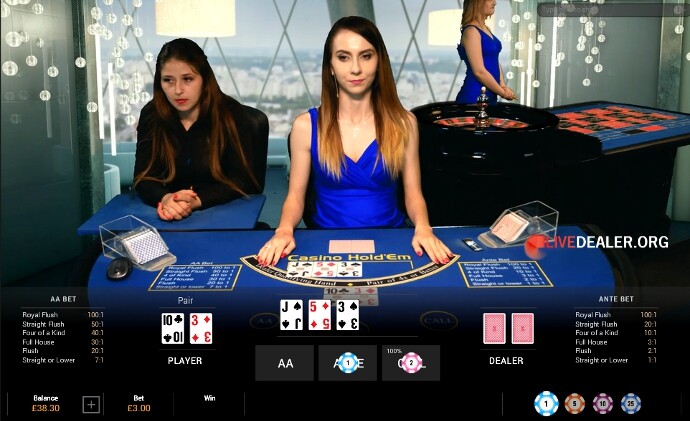 The extra poker table brought with it the rollout of Playtech's new look Casino Hold'em game interface, matching that of the Three Card Brag table launched last summer. Similarly, the Riga based Hi-Lo table also got a corresponding new game interface for uniformity across the games.
Looking more different were the so called Soho range of blackjack tables from the Romania studio. Five brand new tables so far, with an interesting tardisesque interior (ie. Doctor Who, original tv series) backdrop wall and geometric patterned table surface. I'd say they are better looking than most Playtech common access generic tables. Though not quite up there with the very best of the new look private/exclusive tables.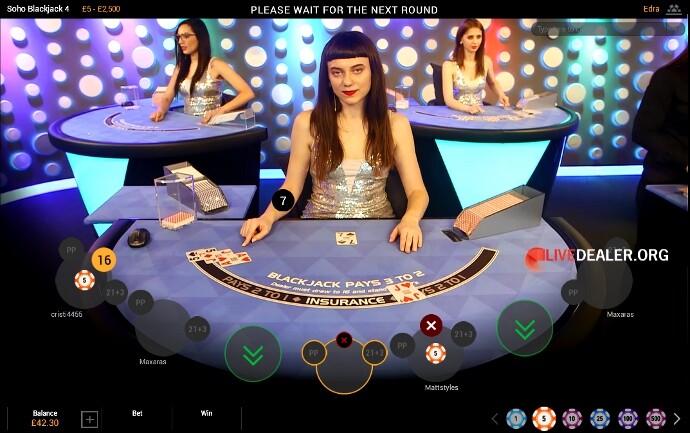 I'm less convinced about the dealers short shiny silver dresses. They have a look of the defunct casino featuring topless dealers from a few years back. Coupled with the Playtech directive red lipstick of which I've spoken before in the forums. But I suppose the look complements the Soho label 😉 ….otherwise Gallifrey might have been a better choice of name for the tables, perhaps :P.
The Soho tables are playable on desktop and mobile devices, and like the other Romania studio tables available (for the most part) at Betfair, Paddy Power and Sky Casino.
Soho Blackjack 1 as viewed on mobile (iPad).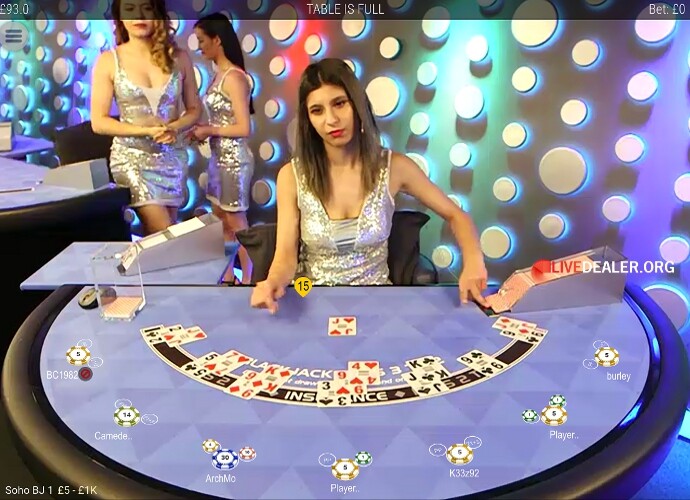 ps. if you immediately got the Gallifrey reference you ought to try chatting to Donna at Playtech. Well worth a visit if you're searching for a memorable dealer.
---
Likewise not in Latvia
In April we got to see the first tables from Evolution's Tbilisi studio in Georgia go live. It's the ninth studio for Evolution Gaming, though of course not all are on the scale of the Riga and Malta facilities.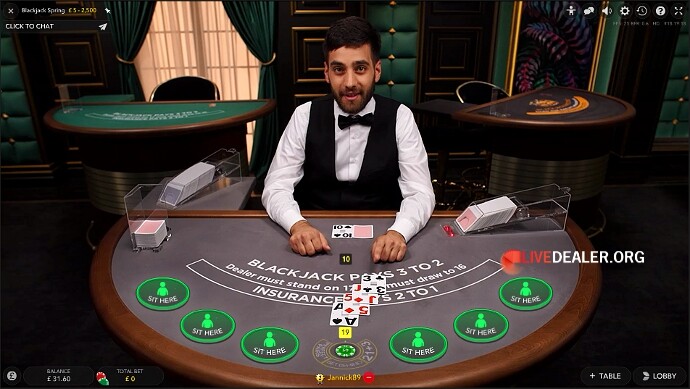 From the tables I've seen so far they match the existing Riga studio tables in terms of style rather than offering anything new and distinctive like the recently opened Canadian studio. The Evolution press release reads as much in stating that the Georgia studio is intended to added significantly to the existing capacity of the major European studios, though I suspect with one eye looking towards Asia.
From conversations I had with employees working in the new studio, not all the table areas are quite so indistinguishable from the recent Riga studio makeover of green, common access tables.
---
---
https://www.livedealer.org/dev/wp-content/uploads/2018/05/ap2018.png
340
360
Unclefester
https://www.livedealer.org/images/Livedealer-logo.png
Unclefester
2018-05-05 17:04:44
2018-05-05 17:04:44
Fester's Findings - April 2018